[quote_center]" Best friends find you when you least expect them "[/quote_center]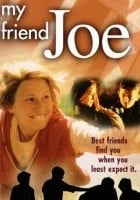 My friend Joe is a classic coming of age film. Directed by Chris Bould, the film  is based on the book Janne, min vän written by Swedish author Peter Pohl.
my friend Joe tells the story of the unlikely friendship between two 12 year olds: Chris, who is Irish, and an American named Joe. Joe  mysteriously appears in Chris's small Irish town, impressing him and his friends with amazing cycling skills.
But get ready for a surprise …because, despite the name, Joe isn't a boy ….and you wouldn't be the only one surprised to discover that. And no, I did not spoil the film for you, as Joe's personality becomes clear  from the first minutes of the movie. Yet, I can assure you that this doesn't make my friend Joe a predictable or boring film.  On the contrary, the story is told in a way that will keep you glued to the screen during the film's entire 90 minutes.
I loved the atmosphere in this film – it felt like watching  Stand By Me, with elements from Mickybo and Me and The Cure thrown in for good measure. Chris's obsession with books and adventures reminded me of when I was his age, and his attitude towards girls isn't much different than what mine has always been.  For one thing its rather easier to buddy up with people from your own gender.  It's a classic issue really – can there exist a real, pure friendship between a boy and a girl or is gender tension always bound to appear?
The film offers an interesting view of that question as the friendship between Chris and Joe  flourishes  when they are buddying up – even if Chris is not aware that Joe  unwillingly has a gender-bender role. Chris grows fond of Joe because of the amazing bicycle stunts and boyish bravado and has no idea that Jan is really a girl who is a trapeze artist in a travelling circus. What he senses is that his friend is harboring a secret – a secret he is bound to discover…
"sometimes you can't tell everything – even to a best friend"
my friend Joe is an engaging and exciting coming of age drama which I highly recommend. Schuyler Fisk delivers an outstanding performing in the challenging role of Joe — projecting toughness, vulnerability and  and girlish sensitivity all in one. The rest of the cast also did a good job.
This film won the Silver Bear at the 1996 Berlin Film Festival.
PS: I have not read the book Janne, min vän – but,  judging from the IMBD commentaries, it seems that it is a real masterpiece.  So, if you get a chance to confirm the validity of this statement, let me know !