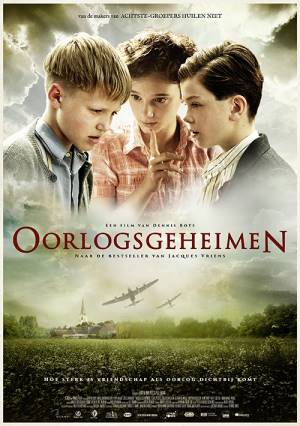 Coming-of-Age during war time – everyone has seen at least one film that aims to portray life during war time. Showing the impact on youth – through their own eyes — is often considered the most affecting and disturbing manner to get the audience's attention by juxtaposing innocence with cruelty, mixing in confusion, important choices and realizations to be made and consequences to be suffered.
Secrets of War (Oorlogsgeheimen) is the newest Dutch movie that tackles the changes that an armed conflict brings to human nature. Set in a remote serene village in the Netherlands, the story follows the adventures of two young boys: Tuur (Maas Bronkhuyzen) and Lambert (Joes Brauers).  From the film's first scene, it becomes evident that Tuur and Llambert are best friends – playing in the woods, exploring caves, attending school together and even sharing a seat in the classroom.
The talent of the young actors (their facial expressions conveying genuine emotions), the idyllic musical score and the skillful work of director Dennis Bots depict a friendship that brings back reminiscences of the famous chums Tom Sawyer and Huckleberry Finn. In fact, the film's overall stylistic and its cinematography are quite similar to Norbert Lechner's 2012 Bavarian adaptation of the classic Mark Twain novel: Tom und Hacke, as it evokes the same nostalgic feel of sublime childhood (despite the turbulent times in which the story is set).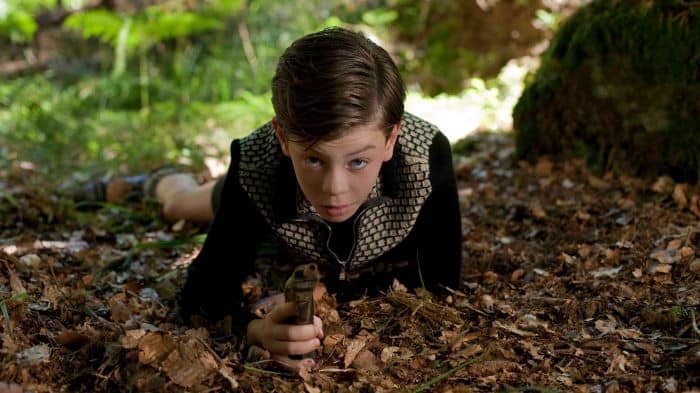 One day a new girl is introduced to the class. She has come to stay with relatives. Maartje (Pippa Allen) wins the friendship of the boys with her adventurous tomboyish spirit. At the same time though, her presence brings a bit of tension between Tuur and Llambert, as both think of ways to impress their new friend. Maartje has a dangerous secret, but she chooses just one of the boys to share it with (awakening a feeling of jealousy in the other). The boys' friendship is further endangered when one of them agrees to join Hitler's Youth.
By now you have probably thought of a similarly themed story – a few keywords such as friendship, first love, betrayal, train, Jewish, Hitler's Youth, resistance are more than enough to get an idea of what the film is about. The Book Thief (2013), The Island on Bird Street (1997), and Edges of the Lord (2001), all have common story elements also found in Secrets of War.  Unfortunately, for viewers who have seen some or all of those other films, this may mean a certain level of predictability with regard to the story development of Secrets of War.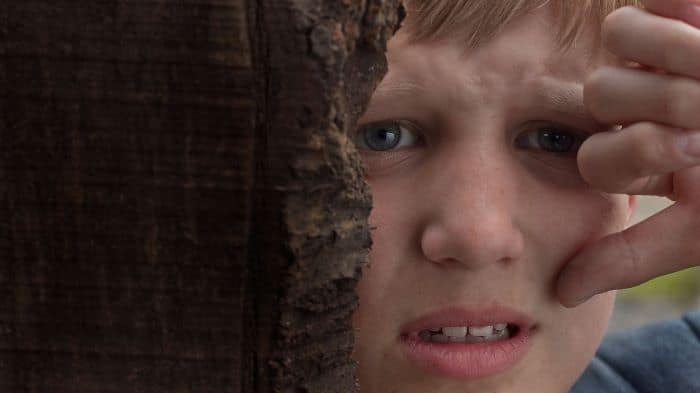 Having said that, Secrets of War is fully capable of engaging the viewer despite his/her familiarity with the plot line. The story is presented in a family friendly manner and the action is easy to follow, making it a great tool for introducing a teen to how some kids, of a similar age, have fared in war time.  I would not go as far as to say that the film is captivating, but it's worth watching if only for its excellent young cast.
Secrets of War Official Trailer