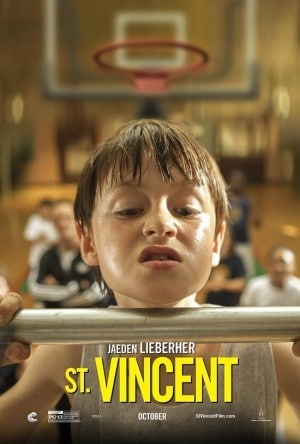 Theodore Melfi's 2014 film, St. Vincent, is one of the best feature film débuts I have had the opportunity to see. Its story is a wicked mixture of The Karate Kid, About a Boy and The Man Without a Face — with its own twists that makes the movie truly enjoyable – all 102 minutes of it.
While its story may be a bit predictable, the character development and the superb acting performance of Bill Murray in the role of Vincent, an aging Vietnam veteran (who finds himself in the unlikely situation of babysitting the 12-year-old neighbor boy), more than compensates for the lack of suspense.
Vincent is an interesting "older guy" — opinionated and with an attitude. His age doesn't stop him from being a rebel who doesn't give a damn about what society thinks of him. And yet somehow, his honestly (brutal at times) makes one delay a final judgment about his character.
The reactions of little Oliver (Jaeden Lieberher), when he and his mother Maggie (Melissa McCarthy) move in next door, most accurately describes the general first impression Vincent makes on people:
Oliver: Is that our new neighbor ?
Maggie: Yep !
Oliver: It's going to be a long life….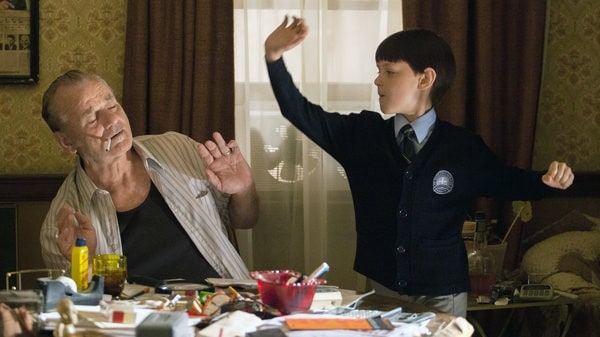 Coincidently, Oliver also doesn't melt one's heart from the get go. But one can't judge him – he has it rough having to make a fresh start in a new town and attending a new school. He is a smart kid, but quite wimpy, making him a perfect target for the school bullies.
When they take away his phone and keys, he has to resort to asking the "old guy next door" to use the phone so he can call his mother at work. Vincent is broke and sees an opportunity to make some money by babysitting the young boy for his overworked mother. Since it doesn't get much closer than the next-door neighbor, Oliver's mom reluctantly agrees. Little does she know that Vincent's babysitting methods are far from being conventional…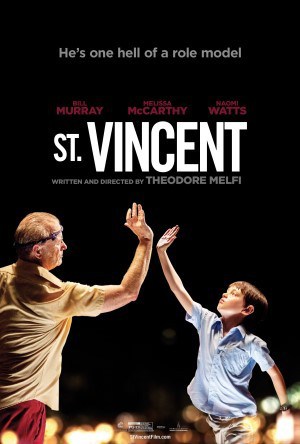 Classifying St. Vincent into any genre – such as drama or comedy or even Coming-of-Age — would be inaccurate and likely set unrealistic expectations for the viewer. The story is well told and both Bill Murray and Jaeden Lieberher stand their ground well in their respective leading roles.
Despite being stereotypical or maybe because of it, the supporting characters are intriguing on their own. Among them are: a "lady of the night" with a recognizable Russian accent, movers that speak Spanish, an overworked mom and a heartless, cheating liar of a dad who wants to get his son back — whatever it takes. The stereotypes and clichés are present yet cleverly used to the film's advantage.
St. Vincent features a great Coming-of-Age subplot as young Oliver finds in Vincent, not only a babysitter (that he feels he doesn't need), but also a mentor, father figure and …a friend. True, Vincent is not without his imperfections, but hey – whoever doesn't have them is free to throw the first stone. The naïve and innocent youngster gets a crash course on real-life from Vincent – and an honest one lacking the preaching of insincere morals and sugarcoated lies.
The film is enjoyable but gets truly emotional and heart-wrenching in its final scenes. It does that in an ingenious manner, so the buildup doesn't feel forced and the emotions are real. Any story that can move its audience like that deserves a standing ovation and St.Vincent definitely got one from me.
Highly recommended!
Official Trailer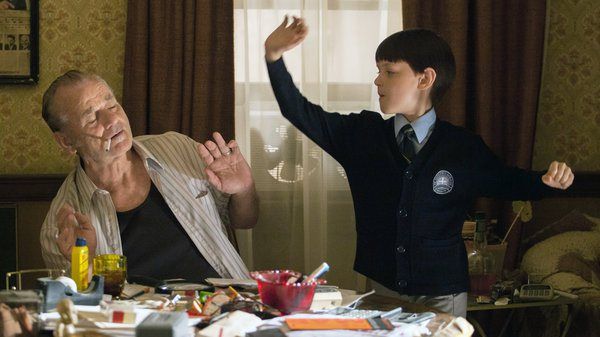 Summary
A well told story about an unlikely babysitter for his 12-yr-old next door neighbor with Bill Murray and Jaeden Lieberher in the starring roles.