"I thank God for sending me someone who changed my life."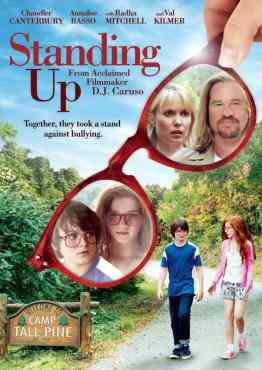 Directed by D.J. Caruso, the 2013 American film Standing up (though I tend to like the working title Goat Island better) features a genuine adventure story of two young kids, Coming-of-Age ala Bonnie and Clyde style.
"…Sometimes popular kids can be fierce. They could bully you into thinking that there is nothing special about you …"
The 12-year-old protagonists of the film Grace (Annalise Basso) and Howie (Chandler Canterbury) find themselves stripped naked and deserted on an island, victims of a tasteless initiation ritual at summer camp. When Grace and Howie meet, they decide to avoid further humiliation and run away together. The kids don't have a destination in mind; they just want to be themselves and happy without being radicalized or bullied.
Standing Up doesn't feature the typical "lost in the wilderness" kind of story that normally produces many clichés. This makes the story both original and engaging.
The film shares similar stylistics with other Coming-of-Age films such as Wes Anderson`s Moonrise Kingdom and Brad Isaacs`s 2007 flick Have Dreams, Will Travel. But what sets this film apart is that the journey of self-discovery and empowerment is from the perspective of its two main characters – both individually and jointly — ensuring a genuine portrayal of Coming-of-Age in both girlhood and boyhood (if there is even a difference to be recognized).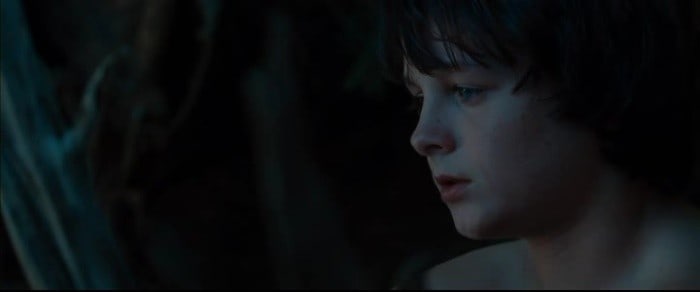 It`s against the law!What is?Us.
The importance of discovering one's soulmate – one you can be mischievous with, get in and out trouble with and yet can always rely on — is an essential element of the film's story. Friendship, even sparks of the first love between a boy and a girl, are often part of the growing-up experience.
Although Standing Up doesn't relate to the intensity of youthful love as much as the 1993 Belgian film, The World of Ludovic (De wereld van Ludovic), the sentimentality and intimacy between Grace and Howie is depicted in a poignant and heartwarming manner that won't leave any viewer indifferent.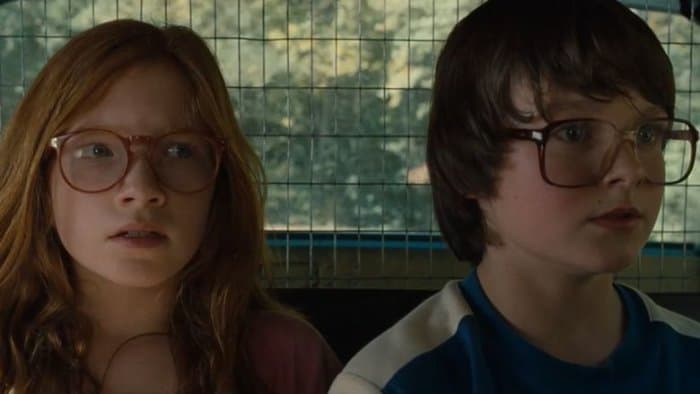 Both Annalise Basso and Chandler Canterbury are outstanding in their respective roles. The chemistry between the young actors shows a successful casting process while giving the film an authentic appeal.  The masterful direction and camerawork further enhance their performances.  The latter often puts the young actors' expressive faces in focus, allowing the viewer to see and experience their emotions.
Cinematographically, the movie stands out with warm glowing colours that give a really nostalgic feel to the film. Though the story is set back in the 80s, kids and adults of today will have no problem associating with the young heroes searching for acceptance and happiness.
Based on Brock Cole's award-winning young adult novel The Goats, Standing Up is one of the best Coming-of-Age movies I have had the pleasure to watch and review.  In my opinion, it did not get the attention it deserved upon its release, but I urge you to seek it out. It's entertaining and inspiring – teaching (as most rite-of-passage films do) important lessons about life without being preachy.
Trailer
Standing Up – watch the film at Amazon.com