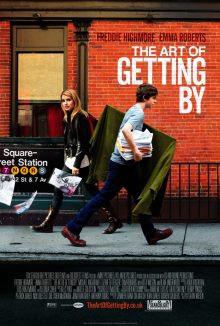 The Art of Getting By turned out to be one of the biggest disappointments I have experienced since I started reviewing Coming-of-Age movies.
A few days ago, I saw a real masterpiece:  S.J. Clarkson's film Toast featuring Freddie Highmore.  Freddie only had a small role in it yet delivered a superb performance in line with his fame as one of the most talented young actors today. I knew about The Art of Getting By and knew that Freddie has a lead role in it, so I was looking forward to seeing it. Little did I know that the story would turn out to be a bitter pill.  It's a lesson learned.  In the future,  I won't pick a title solely based on the actors starring in it —  no matter how highly I regard them.
The first ten minutes raised my expectations. I was in awe of the story and its mood. George, Freddie Highmore's character, was facing a dilemma.  He had to make his way in life, to discover the best way to go through the transformation, to come of age. I started associating myself with him, still trying to find  the sense of it all for myself.  I had hopes that I could find a hint or two in the movie – the real deal. That's why I am such a devoted fan of the Coming-of-Age genre. But everything went down the drain as, one by one,  the clichés snuck into the story.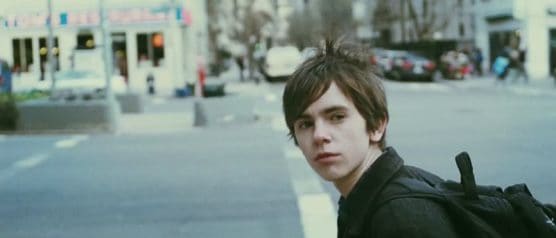 Freddie Highmore as George in The Art of Getting By
After that first treasured ten minutes had passed, the film became increasingly dreadful as I observed cliché after cliché appearing and developing on the screen. I was able to correctly guess the ending easily.  There were no surprising twists or obscure routes taken. Often I will pass on reviewing films that displease me,  but the banality of The Art of Getting By overwhelmed me. Freddie Highmore managed to portray the depth of his character in a wonderful way and his acting was the only reason I pushed myself to finish the  film.  Yet, even if it were the most brilliant of performances, it can't save a story lacking of any creativity or sense of purpose.  The film was written and directed by Gavin Wiesen and I can't forgive him for wasting my time (and I believe Freddie's time as well) with such a stereotyped fable.
You haven't missed out if you haven't seen the film and, unless you like overly sweetened stories with the obvious happy ending, you are better off avoiding this film. Or, better yet,  see it just so you can see how bad a film can get.
The Art of Getting By Trailer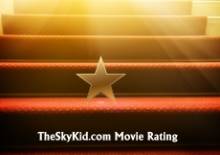 Film title: The Art of Getting By
Also known as: Homework
Release year: 2011 –  Goldcrest Pictures, Gigi Productions, Mint Pictures
Director: Gavin Wiesen
Cast: Freddie Highmore, Emma Roberts, Sasha Spielberg, Marcus Carl Franklin, Ann Dowd  and others