When I happened upon the 2014 Brett Roedel's short film The Bikers, I wasn't sure what to expect. Its poster and plot summery promised an engaging Coming-of-Age story that "pays tribute to classic films such as Stand by Me, The Goonies, and ET but adds a unique twist to the genre".
The opening scene is aided by an enthralling score and creative camera usage that includes aerial footage. And, while I found that enticing and also thought the tension built nicely, the story of the four mischievous boys who run away from home to avoid punishment for a horrid crime they are convinced they have committed failed to move me.
The young cast (Tristan Culbert, Logan Lantz, Luke Cerrone and Colton Clause) show some promise, but unfortunately some of the dialogue and reactions appeared forced.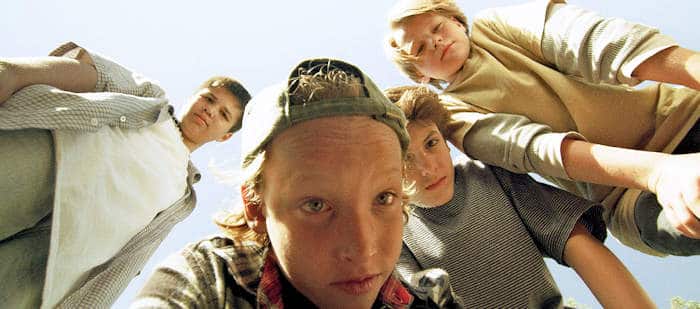 I'm willing to attribute some of that to a failure in directing the actors. Some additional insights into the personalities of their characters and a stronger focus on just one of the boys, showing the action from his viewpoint, would have made the Coming-of-Age themes more prominent. That, in turn, would have made the story much more poignant.
On the positive side, the story does engage the viewer's attention and one could imagine that, with more rehearsal time and a bigger budget (the film was crowdfunded on Kickstarter), this short film could have been much better.
The Bikers (full movie)