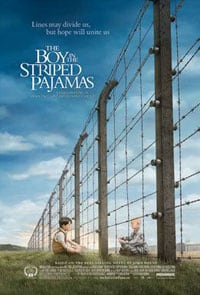 I was warned that the movie was not easy to watch. Yet I was looking forward to seeing it, as powerful dramas are the kind of movies I tend to really get into. A few minutes ago I saw the final credits with tears in my eyes. There were moments in which I knew what was going to happen and wanted to fast forward the film, as if this would have changed it. It was quite a temptation and I gave in … did it then returned to where I was, angry with myself for not being able to resist – but it was painfully overwhelming.
Now I am sitting in front of my pc, listening to Libera's, "Do Not Stand at My Grave" – which is probably the most suitable in continuation of the movies theme and music. The soundtrack in itself was primary piano music that was effectively making the atmosphere even more dramatic than it was if that is even possible.
And the movie started quite ok – meaning I saw children playing – and even if on the background soldiers were pushing up "Jews " everything seemed as normal as it could have been for that time period. My general opinion of that period is quite confused. I mean its the violence and the killing I don't approve of but then who does? I guess I would only say that the fact that the movie was a fictional story did not make watching it easier. Especially knowing that reality was quite similar to what the movie showed. ( memories from my history books ) I was reading a review of the movie in Time Out of London and was quite surprised to read the following line in it "…adaptation of John Boyne's 2006 children's novel…" I would call such book anything but a children's novel. In Wikipedia says that the book was a bestseller in Spain , UK and various countries and this is not something that surprises me. But I would not really recommend the book or the movie itself for someone younger than 11. In the Wikipedia's article there is a small note on that – which you may check and are more then welcome to express your view on in the comments below. You see I envision that younger kids will identify with and be moved by the story of "The Boy in the Striped Pajamas" But I would only consider it only appropriate for who have had upper grade history before viewing.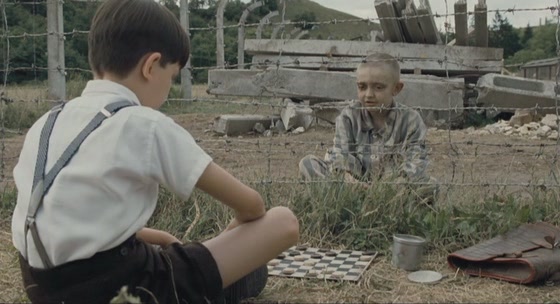 Getting back to the movie itself, I could not say that it is a coming of age story and when you see it you will know why. Or maybe it is not a coming of age film for Jewish believers but it may become so for you regardless of your age or beliefs. The Boy in the Striped Pajamas is a movie about friendship, about innocence and man's capacity for inhumanity to man. Its also very wrought with irony, and is a stark portrayal of contrasts. The problem with this movie is that it is hard to discuss without revealing the ending. So I will avoid falling into this trap and let you experience the movie for yourself.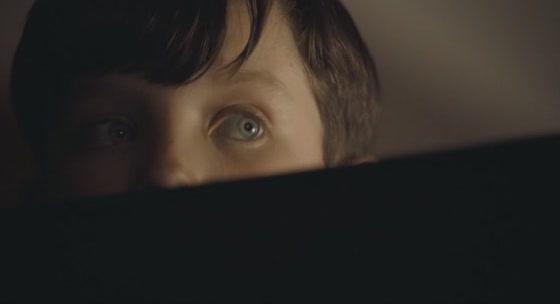 Scanlan's performance in the center of the story and specifically Asa Butterfield, made quite an impression on me and I expect to see him soon in another movie. The adult actors did not fall short and overall I don't have a single negative remark towards their acting.
I would recommend this movie to anyone and know that the majority of you will like it. Its a powerful one and is well worth seeing.
The official site of the movie offers some very interesting resources I encourage you to check them after seeing the film.
Similarly themed movies I have reviewed – "I Am David" ( which I should review in the near future )
Similar films I highly recommend : Venice (2010),   Look to the Sky (1993) and The Island on Bird Street (1997)