I suppose you could say I met Sky KID by accident, but when he asked me to feature my own art on his blog, I was quite flattered.
You can call me Treijim. I have a deviantART gallery (the largest), a Sheezyart gallery (the second largest), and many more around the place. My digital work is all done with a mouse, and I've been doing such work since 2005, though I've really been drawing for my entire life. I have had no training in the specific areas of art I practice. I guess you could say I'm both prolific and obsessed. And to cut to the chase, below are some of my best pieces:
2H, 2B, 8B pencils, 8B Mars Lumograph pencil. 25cm x 39cm cartridge paper (15″ x 9.5″) Around 20 hours. It's of Josh Hutcherson and based on a scene from Bridge to Terabithia. He's one of my favourite actors. It's the biggest graphite portrait I've ever done. Click the image to see the deviantART submission and for more information.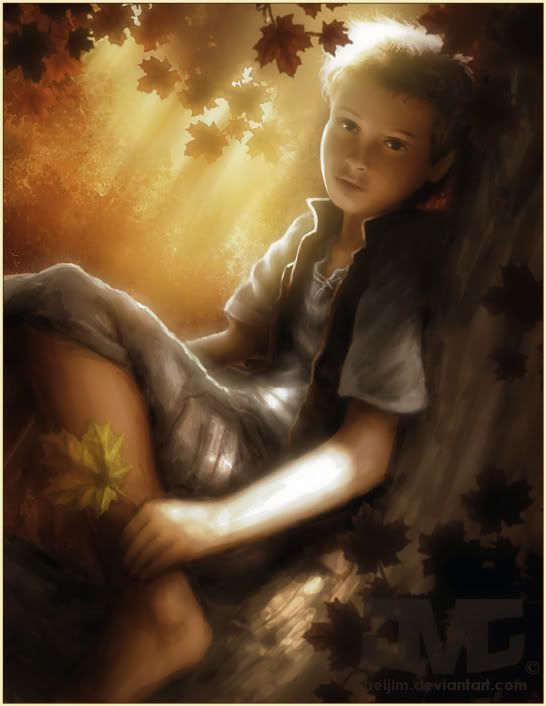 Mouse, Paint Shop Pro, about 9 hours. One of my more painterly works. The boy is William. He's in one of the smaller stories I'm writing, based in the world of Riiga. It's the only one of my images that has sold more than one print on deviantART. Click the image for a larger view and more information.
Mouse, Paint Shop Pro, pen lineart, 3-5 hours. This one is of Nari. Occasionally I feel like drawing cute for cute's sake. Nari is usually the end product. By the way, that's fur, not skin. He is of a race called the Sirins.
(Mouse, Paint Shop Pro 9, about 18 hours over the past five days. It's of Evan, who is another one of my characters I draw often. This is one of my more emotional pieces, and also one of those pictures where I spare no details. It's probably my favourite Evan drawing. Click the image for a proper view.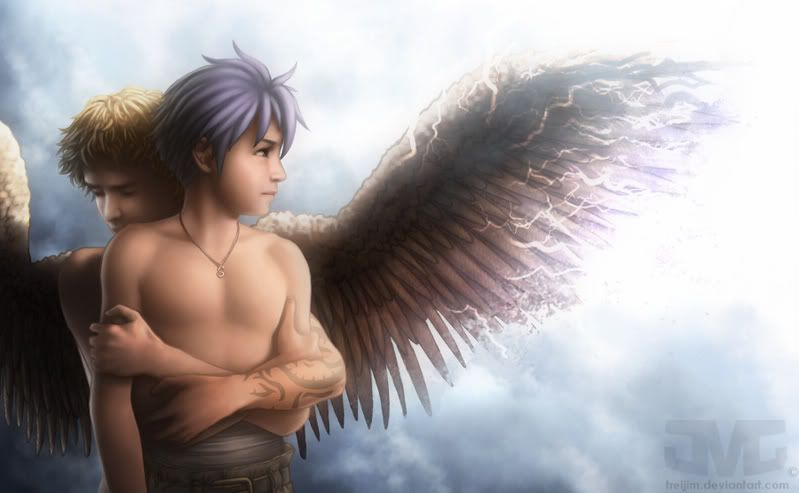 Mouse, Paint Shop Pro, 10-15 hours. The one in front is Cole. He's the main character of the largest story I'm writing. The one behind is Evan. This drawing is a representation of the strength of the friendship that is developed and tested through the story. It was really fun to draw!
And there are tons more in my gallery. I hope those five images covers enough of my characters and styles.