I have to tell you that I don't prefer horror. But this was a breath of fresh air from the start. The excellent acting could only be 2nd to the excellent writing.
The storyline is awesome. An eight year old – David Sandborn – is kidnapped from his home and the kidnappers are not nice folks for the most part. It is delightful as the tables are turned and the predators become the prey. A few nice twists just to keep it interesting and an overall great show.
A superb acting job was done by Blake Woodruff as 8 year old David Sandborn. He handled the roll like he was born to it.
The camera work was not the best I have seen and I think honestly I would have directed it differently. But it was still a great show.
The bottom line is that the Devil's work is child's play!
I'll watch it again and enjoy it just as much as I did the first time.
That's my take on it.
bestpi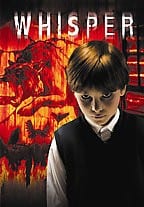 httpv://www.youtube.com/watch?v=2DSCW1Ddk20