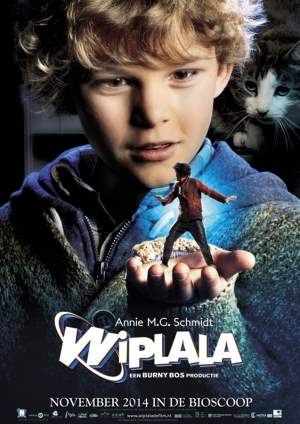 If you thought that the time of magic has long gone by, the children's movie Wiplala is more than capable to change your mind and amuse you while doing it.  Based on a popular Dutch children's book and directed by Tim Oliehoek the film features an engaging and humorous story which brings back reminiscences of Selma Lagerlöf`s novel The Wonderful Adventures of Nils (A Coming-of-Age masterpiece on its own) and the popular American family films   Honey, I Shrunk the Kids and The Indian in the Cupboard (with the latter they even share similar poster artwork).
The protagonist of the film is the nine-year-old Johannes (Sasha Mylanus) who discovers a little man with mysterious powers in the kitchen cupboard of his home. "A Wiplala not a leprechaun" insists the little man shortly after we discover that he is not fully in control of his magical powers. Wiplala can tinkle (a kind of spell that paralyses whomever it is cast upon), but he always messes up the reverse spell – thus leaving the family's pet (a cat he thought as of furry monster) in a very stiff state.
Things get even more complicated when Wiplala accidently shrinks Johannes, his sister Nella Della (Kee Ketelaar) and their father into a pint size. That brings even more danger to the situation, especially keeping in mind that Wiplala is not aware of a safe manner to reverse his spell without risking turning the whole family into stone statues as the spider he practiced on.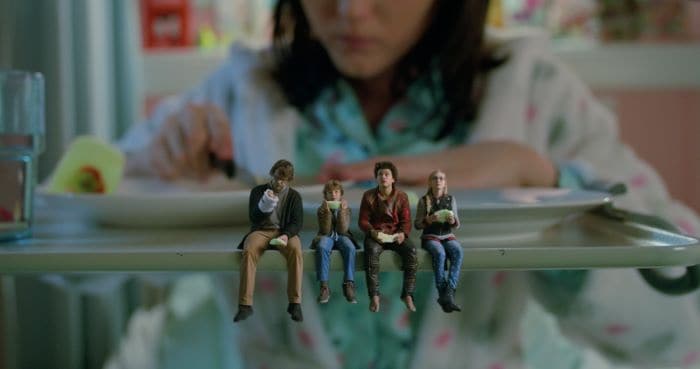 The fabulism/magical realism (acceptance of magic in the rational world) is so tightly integrated into the film's overall stylistic that, immersed in the adventurous narrative, one is willing to accept that the events of the film may very well be part of Amsterdam's life. And while the film is targeted for younger audiences, kids of all ages (at least at heart) will find it truly entertaining.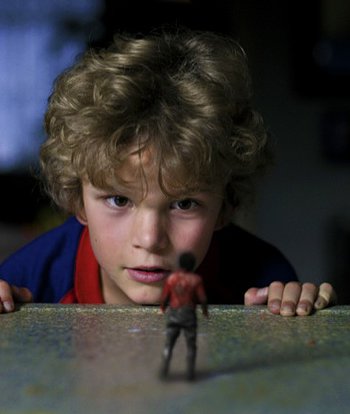 The cast and especially Sasha Mylanus (who is practically in every scene of the film) delivers an above average performance, which undoubtedly boosted the credibility factor of the otherwise thrilling fantasy movie.  When it comes to cinematography and camerawork, for the most part the visuals are on par with the film's quality.  The exception is the special effects accompanying the magic doings of Wiplala, which could have been more subtle or convincing. Still, they are the only thing that hint of the relatively limited budget the filmmakers had to rely on.
.
One is kept engaged and intrigued for the entire film's duration, which indicated skillful editing.  All in all, Wiplala is an excellent family-friendly film which everyone will enjoy! Recommended!