If you are looking for a good family film to watch – the Norwegian Yohan – The Child Wanderer is a title you should definitely consider. As is the case with most Scandinavian films, Yohan – The Child Wanderer is well narrated and acted (mostly by the children in the cast). While there are no intense action or scenes filled with tension, the film impresses with its breathtaking nature scenes (mostly shot from the air) and a beautiful soundtrack.
The story is set in Southern Norway (1800 – 1910) when many children, as young as seven years of age who lived in poor families, were forced to leave their homes in search of work in order to help support families which often struggled to survive the harsh winters in the Scandinavian country.
During a family reunion, the grown-up Grete and Odd Hynnekleiv recall their childhood days. Back in that time, like many other kids, they had to "wander "as the only way of physical survival after the family was left without any food. A flashback brings us to the old days as the camera sweeps over and shows a young boy sitting on a cliff at a mountain playing at his flute.
Yohan – The Child Wanderer is a captivating and educational film and one learns a lot about that period in Norwegian history. Thirteen-year-old Robin Pedersen Daniel, from Mandal,  plays convincingly plays the role of the young Yohan  – a sensible and good-hearted boy who is forced by circumstances and his jealous brothers to leave his home  — sold as a child laborer at a far-away farm. The 2009 Eurovision Song Contest Winner, Alexander Rybak, also stars in the film as a musician, a member of a traveling gypsy family.  Unlike how they are customarily portrayed in many biased films, the Gypsies in this film are presented in a rather positive light – which is a nice touch.
The film is shot in both Norwegian and the English language and is well done, with the exception of the mediocre modern pop music  (in English) which backs some of the scenes  – being totally unsuitable for events that take place in the past. Yet, the main musical theme of the film (played by the Kristiansand Symphony Orchestra) is touching and memorable and is what you will likely really remember in the end.
Overall, Yohan – The Child Wanderer is a charming family film, which runs for a bit more than two hours, while managing to keep the audience engaged with its story. It has a few shortcomings and the story could have been made a bit more emotional to match the intriguing theme and masterful cinematography. While enjoyable to watch, the film could  benefit from a bit more sentiment, which could have differentiated the film from the many Disney and Hallmark family productions that one is able to catch frequently on cable TV.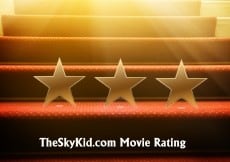 Film title: YOHAN – The Child Wanderer
Release year: 2010 – Penelope Film
Director:  Grete Salomonsen
Cast: Robin Pedersen Daniel, Kris Kristofferson, Alexander Rybak, Mathilde Berg, Dennis Storhøi, Agnete G. Haaland, Adam Eftevaag, Jørgen Langhelle and others