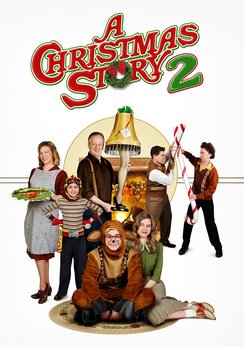 No, A Christmas Story 2 is not a sequel to the Norwegian film Christmas Story (Joulutarina) that I reviewed a few days ago.  This movie is, in fact, a sequel to a 1983 film of the same name directed by Bob Clark. Pitched as "The Genuine, Authentic, 100% American Christmas", A Christmas Story 2 shares only one characteristic with the 2007 Norwegian production – it's a Coming-of-Age narrative.
It is as if the phrase I use to describe most holiday films "… a bit of silliness, a touch of comedy, a lot of clichés and commercialism" was written explicitly for the 2012 Warner Bros film. Even so — I enjoyed it. Granted, any traces of Christmas magic, heart-warming emotions, or inspirational messages have been replaced in A Christmas Story 2 by cheesy humor. But is that so bad? Not necessarily, as everyone enjoys a good laugh at times.  But I can only hope one does not get the idea that the "Authentic American Christmas" is anything like the one portrayed in A Christmas Story 2.
First things first: the American family portrayed in the movie felt somewhat familiar. Why – I asked myself? I hadn't seen the 1983 original, so that couldn't be it.  But then I remembered Married with Children. Yes, that hilarious TV series. This raised my curiosity and, when I checked sure enough Brian Levant, who directed A Christmas Story 2, was also involved with Married with Children. So it's no wonder the family and the situations its members got themselves into felt so familiar. While the whole film felt terribly clichéd, it did not bore me. The scenes were funny enough to draw some genuine laughter, yet one would hope that the exaggerated acting of most of the cast was intentional (for a comic effect).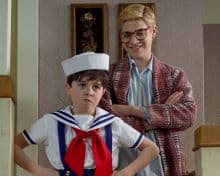 For a holiday-themed film, the frequent use of foul language came as a surprise. Ever since James Caldwell left a comment on my review of the 2010 Christian Molina film I Want To Be A Soldier – criticizing the "language that a child was allowed to use in front of a camera in the name of Art"  – I have argued that, in order to achieve a certain level of realism in an otherwise controversial film, such sacrifices have to be made. But in a Christmas themed film, I am puzzled as to why the foul language was kept in the dialogues.
With a teenager in the lead role, the Coming-of-Age tribulations are inevitable. Falling in love for the first time, first work experience, and growing up to understand that sometimes giving can be more rewarding than receiving – all of those are part of Christmas Story 2. None of those experiences are likely to affect you emotionally as in the case of other Coming-of-Age flicks, but that's to be expected in a comedy (much like the Diary of A Wimpy Kid movies).
The verdict: I believe the movie has its appeal. I've seen a variety of comments from people who have seen the 1983 original who are outraged with the 2012 sequel. Frankly, such is the case with most sequels and one needs to think hard in order to find one worth viewing — especially one with a Coming-of-Age thematic.  However, after seeing the Christmas Story 2, I have decided that I really want to see the original, especially if it is such a classic as those who have seen it claim it to be. But in the meantime, despite its imperfections, Christmas Story 2 is guaranteed to make you smile (and more than once). But if you after a real Christmas film buff – look elsewhere.
A Christmas Story 2 Official Trailer
http://youtu.be/YHJNBZ2rrMM
[imdb]https://www.imdb.com/title/tt2281069/reference[/imdb]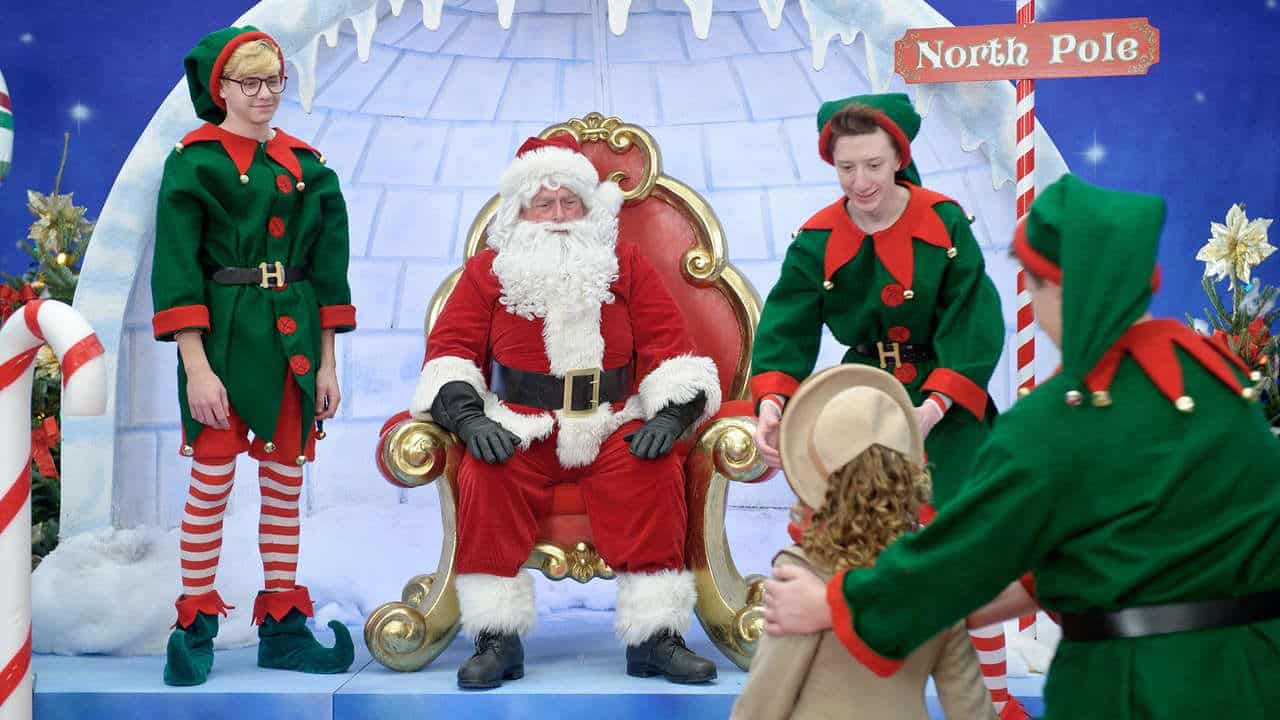 A Christmas Story 2 (2012)
In short
An appealing holiday film has a protagonist who falls in love/experiences a job for the 1st time, and learns that giving is more rewarding than receiving.