Ahmed – can a person change his fate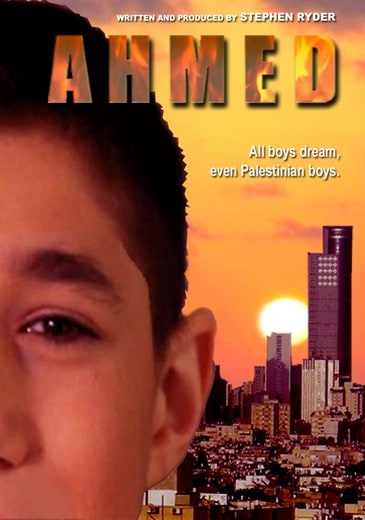 There are many good short films  scattered around the net – discovering and watching them always turns into true challenge . One of this films is Ahmed – produced by Stephen Ryder ( who I recently interviewed ) and directed by Rick Lancaster ( who together with Mr. Ryder worked on the soon to the released  " The last days of April " ).  Ahmed is only 5 minutes long – but it does tell a story …and makes you think of it . The protagonists are the people in Israel – but the main character is a 12 years old boy called Ahmed. While I was watching the films I wondered if what I was seeing was a manifestation of the contrasts in Israel – the contrast of the generations and cultures.  In just five minutes we get to know the Ahmed ( played by the young Sky Moon Clark ) – by observing his morning routine and his interactions with the members of his family ( even the ones which for him are only a photo on the wall ).
The film has deeper meaning …can a person avoid his fate , or its all decided for us ?