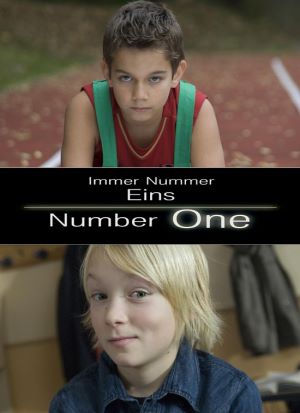 A competitive spirit is important – but in life, one may often find higher value in compassion. That's the main theme of the 2009 film Always Number One (original title: Immer Nummer Eins). Directed by Stefan Schneider, the made-for-TV short film tells the story of the encounter of Florian (Miguel Jachmann) and Daniel (Tim Scholtes ) — two pupils at a German boarding school.
Daniel is a newcomer to the school, and, as does every kid in his situation,  he tries to fit in by being helpful and friendly. However, Florian (whom Daniel has been assigned as his roommate at the school) sees Daniel as a threat to his own peer status. He tries to take advantage of the newcomer, but his plot fails thanks to his new roommate's creativeness.
The competition intensifies when Florian finds out that Daniel is a great runner and is a threat to his "number one" status in the school's races. Daniel's nerves are on edge, and he decides to do all that it takes to stop the newcomer from winning the next school race. Yet he has to learn that:
"You often meet your fate on the road you take to avoid it."
Always Numer One`s cinematic qualities do not exceed the level of most low-budgeted television productions (as opposed to those of most big-screen movies). The overuse of the music score is annoying at times. Yet the excellent portrayals of the young actors (both newcomers to the cinema), and the moral values of the story, more than compensate for the few flaws of the film.
German short movies have a nostalgic value for older audiences and are inspirational for younger ones—all-in-all a good choice for the entire family.