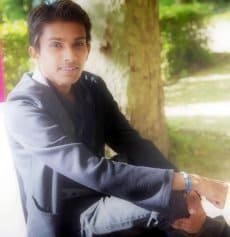 As the largest online media that exclusively focuses on Coming-of-Age movies, we have always striven to provide our readers with an opportunity to get to know the filmmakers and actors of the films featured on the site. Today we would like to present for your attention an interview with Reshan Fernando – an aspiring young filmmaker from Paris, France. Many of Reshan's movies focus on kids and their life stories.

Tell us a little about yourself:  name, occupation, current projects, etc.

Hello, My Name is Reshan Fernando, I'm a movie maker, film director, script writer, visual effects supervisor and also owner of Silent Entertainment Productions in Paris. My new music video, about to be released, is called Got U & Peace.

How did you get involved in film?

I came into this industry as an actor when I was 13-years-old. That happened accidentally after one of my father's friends came to my birthday party. He's a make-up artist for big productions in Sri Lanka.
After he saw me, he suggested that my father have me try out as an actor for an on-going television drama show. So when my father asked me if I was interested, I told him "Yes, why not! let's try it." And my father's friend told me that the director had explained to him about this new character in the show and it seemed a great match for me.
The next day I went to the casting office with my mom and we met the director and his assistant and they ended up choosing me for the role. I was so happy. I got a bit popular from working on that show and began to be recognized. The drama professor at my school saw it and persuaded me to act in the school's stage dramas. I learned a lot about acting there.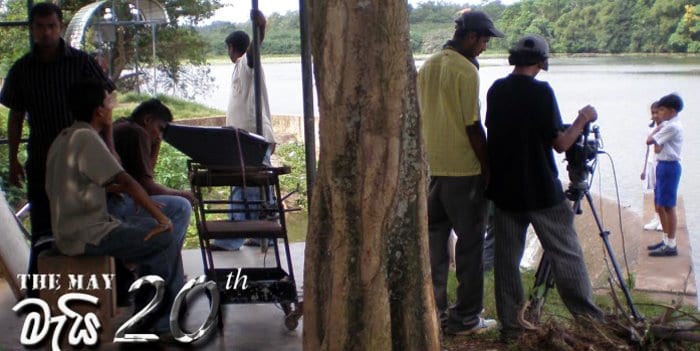 I also got a chance to perform in some folk music shows in Sri Lanka and learned more about the performing arts with them.
After all of this, I thought I wanted to do something bigger and better. So I started to make my own short film. My parents agreed to provide some money to support that. That's how I did my first short film Pitastharaya in 2006. Later I made Magic Stone in 2007, which made the top 50 short films list in Sri Lanka in 2008.
I wanted to formalize my knowledge of filmmaking by doing some formal training in film Directing, which I did at the International Film School in Paris.  As a last project of my studies,  I made the short film Dream in 2009. I got the highest mark in the institute and I received a diploma for the program, again, with the highest rank.
I also made the short film May 20th in 2009 with my friends as my crew, telling them what to do & how to do it. They did an amazing job. My father was the producer and my mom also worked on the production. We got well known, popular and very talented actors and we introduced a new child actor. Upon its completion, we sent it to different festivals around the world, and it was an official selection of the International Hollywood Student Film Festival in 2009.
Focus on Childhood

The SkyKid.com has its own unique niche – Coming-of-Age films and stories promoting young talent in Music and the Arts.  You also make mainly movies about kids and their life stories. Why children? Why not focus on issues people face in adulthood?

I like to talk about kids life stories in my productions because I think childhood is the most important age of a human's lifetime. Also, while there are many films being made around the world about adult problems/issues,  we don't see films focusing on childrens issues/challenges as much.
The idea is to have my films talk to adults through kids. They give a message to both kids and adults. Kids don't have the power to find a solution to their problems alone. Hopefully the messages in my films, shown to adults, parents, and different communities, will make a difference, because kids are our next generation and they'll be making the decisions as adults about our world in the future.
But my work isn't only about kids and their life stories. I'm doing other productions through my company as well that are centered on adult themes (i.e. music videos, commercials, events etc.).
Spreading a Message

The theme of your 2009 short film May 20th is quite controversial. Some people take the stance that hardships or mistreatment of children should not be addressed in cinematic productions.  What messages do you try to convey to the audience of your films?

Well, I talk about whatever I want to talk about through my films. In my view, there's no limit with regard to the subjects that can be addressed in today's filmmaking.
For example, in May 20th the issue is child abuse. Through the story, I'm trying to send a message to parents:  Please be careful about stalkers and your kids, where your children go, what're they're doing.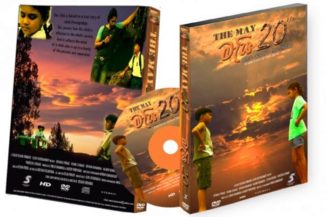 At the same time, the message to kids is:  try to protect yourself and don't get attached to strangers. And to the community: this is an issue we all need to be aware of and work to stop.
In Gloomy Boy, I try to talk to all the parents around the world. Please think about your kids before you make a decision about your family. Kids don't came into this world to see and deal with your problems. They need the parents' love and protection.
After seeing Gloomy Boy, two families that I know got back together here in France. To me, that means they got the message and that is the best award I could ever get for one of my films. I am  happy and proud about that result.
Gloomy Boy

Your short film Gloomy Boy is shot in its entirety with an iPhone? Why did you decide to use such a device – and are there any advantages (or disadvantages) of doing so in comparison with shooting with a standard filmmaking camera?

First of all,  I like to call Gloomy Boy a music video because that's what it is. For every project there's a pre-production period to make some decisions about the shoot.  During that period for Gloomy Boy I decided to shoot it using an iPhone for several reasons. One is that it's a new trend to shoot with an iPhone, mobile or a GoPro camera, because they are easy to use and handle.
A second reason is that on this shoot we were going to have very little space. As you can see from watching the video, it takes place in a very small place — a kid's bedroom. Another reason for shooting with an iPhone is that it allows me to move very fast, which lends itself to a music video where you don't want to have long duration shots.  Finally, an iPhone is easy to handle with lights too.
Using such a device could present disadvantages too.  It really depends on your project.

Can you talk about the casting decisions for your films? Where do you find your actors and what do you look for when casting them?

For my films I want to do the casting myself, because I'm the one who's making the story. So I want to find the exact person from the real world that I imagined in my story. Luckily, I've been successful finding the right actors for my previous films and hopefully I will be for future films as well.
When casting, I mainly focus on how the actor looks and if he/she matches how I visualize my characters to look.  Then I make a decision as to whether I think the actor has the potential talent to handle the character.  If the actor wants to attempt the role, if necessary I'll provide  training.
That's my method.  But I should say this differs from director to director.

What's next for you as a director? Will you be going behind the camera again with another project anytime soon?

I'm waiting to release my new music video Got U & Peace and after that I'm going back to work on my next short film.  The casting for is halfway done and I have to do location scouting as well.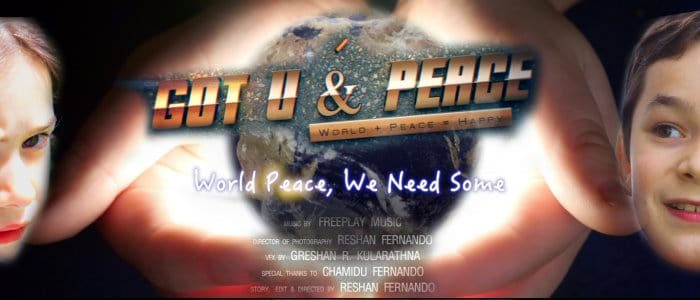 But happily I've found a producer. She is one of my best friends. We're gonna shoot this summer. It's gonna be awesome. And  then there are other events and projects through my production company as usual.

Is there anything you want to add that we haven't asked about?

I would like to thank TheSkykid.com, first of all, for giving me this opportunity to talk about my work. It'll give people the chance to get to know a little bit more about me.
And also I would like to thank my parents, and my brother, who has helped me so much. Thanks also to my friends and everybody else who have supported me.
Please watch my films & other creations and let me know about your comments.  May 20th & Gloomy Boy on IMDB are on IMDb so everyone can put a reviews, comments & ratings about them there. I really look forward to reading your opinions.
Favorite Coming-of-Age Films

Let's finish the interview with a question I always ask filmmakers: As theSkyKid.com mainly focuses on Coming-of-Age films, it would be interesting to know if you have a favorite Coming-of-Age film that you could recommend to the people reading this interview.
There are so many films I really like, many that I've discovered through theskykid.com. I look at lots of films in the genre as I do my research before I do my stories & productions.
A few films come immediately to mind.
I like the movie called The 400 Blows.  It's very old but a nice film. The Boyhood movie that came out recently is another. I think it makes movie history because it's a very long production. I like the story as it's very realistic.
I love the story in The Tree of Life movie and there's a Spanish language film called Viva Cuba in which the acting of the kids is great.  It's a well made film with a great story.
Finally I love all the Oliver Twist movies, but the last one, which came out 2005 from Director Roman Polanski, is the best for me.  I love the way he tells and and presents the story so clearly and the outstanding acting of the young boy.
If you prefer you can watch the entire interview with extra content in below :
You can follow director on Twitter.