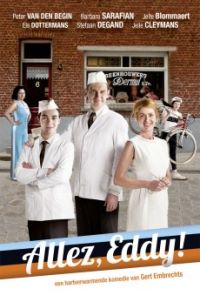 The winners of the 5th Annual Coming-of-Age Movie Awards were announced on 2-March-2013. For the past couple of years, in the week following the announcement, we have sought to contact a filmmaker or an actor who worked on a film selected as a winner by the readers of the site. Past interviews have included the Canadian actor Robert Naylor [Best Newcomer and Best International Film (10 ½)  – 3rd Coming-of-Age Movie Awards] and Kevin Callies [Director of the 2011 short film The Man in the Red Suit   – Best Short Film for the 4th issue of the awards].
This year we are honored to present an interview with the Belgian filmmaker Gert Embrechts, who wrote and directed the Flemish film Allez, Eddy – voted Best International Film.  The movie's lead actor, Jelte Blommaert, also won the Best Newcomer category with his immaculate performance in the film.
Interview with Gert Embrechts

Hello Mr. Embrechts and thank you for accepting the invitation to be our guest at TheSkyKid.com. First of all, please let us congratulate you on the recognition your film, Allez, Eddy!, received in this year's Coming-of-Age Movie Awards.
There were two wins in two different categories: Best Internationl Movie and Best Newcomer for Jelte Blommaert who played the lead role in the film. What was your reaction when you found out about the support your film had gotten in the voting process?
First of all Jelte was really happy that he got nominated among all these fine international young actors. And, like young boys do, he dreamed about winning the award. He had already won Best Upcoming Talent in the Schlingel Film Festival in Chemnitz (Germany), but winning in the US is beyond his dreams.
●▬▬▬▬๑۩۩๑▬▬▬▬▬●

In the past, you've held various positions on various movie sets, but Allez, Eddy! is the first feature film you've written and directed.  It features a Coming-of-Age narrative. Where did you get the inspiration for the story of Allez,Eddy!? 
When my first son was born, I asked myself: "What is important in life that I can pass on to him?" Well, nobody is perfect, that's for sure. I think you can do two things: concentrate on your imperfections and be very unhappy, or concentrate on your talents and have the chance for happiness. That's why the title is Allez, Eddy! (Go, Eddy!). It's an encouragement for young people to go for their dreams and talents and that they shouldn't be stopped by people who concentrate on the imperfections of someone. Go out. Dare to live. Like the people in the little village in the film should go out and be part of the bigger world.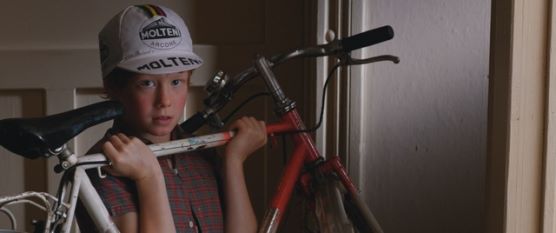 According to an article published at nieuwsblad.be, almost five thousand young actors competed for the role of Freddy in Allez,Eddy!. What set Jelte Blommaert apart from the rest of the kids that were auditioned for the film?
Jelte Blommaert was the most authentic of them all. Everything he did in the different stages of the casting was truthfull and 'in the moment'. When we improvised,  he immediately stepped into the reality of the assessment. When he got written dialogue to read, he gave a fresh and honest performance every time. He had never played in a TV series or film. That was the most scary thing for me in choosing Jelte. Would he be able to perform at a high standard day after day for seven weeks? Would he still like it after the first week? But because he was so talented, we took a leap of faith and I'm so glad we did: Jelte is great!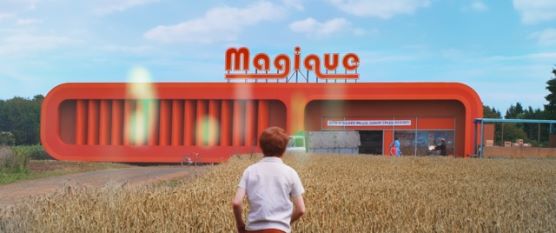 Allez,Eddy! has been shown at a variety of festivals and in cinemas across Europe.  Subsequently, it has been made available on DVD and Blue-ray. I can`t resist asking if you, as a European filmmaker, find the distribution and promotion of films made in Europe somewhat more challenging than those produced in the USA?
Yes, it is more challenging!  They'd rather make a foreign language film and then dub or subtitle. But for three weeks we have had an international sales agent and we have high hopes that Allez, Eddy! will be shown around the world. There's no doubt that these Skykid Coming-of-Age Movie Awards will help! The warm welcome and the excellent reception Allez, Eddy! got at the Palm Springs Film Festival (awarded Best of the Fest) and at the Cienquest Film Festival (won the 'Encore' Best of the Fest selection) means that overseas audiences love seeing this movie…
●▬▬▬▬๑۩۩๑▬▬▬▬▬●

As TheSkyKid.com mainly focuses on Coming-of-Age films, it would be interesting to know if you have a favorite Coming-of-Age movie that you'd recommend to the readers of this interview.
My Life As A Dog (Lasse Hallstrom), Toto, le hero (Jaco van Dormael) and Billy Elliot (Stephen Daldry) are my favorite Coming-of-Age films.
.
●▬▬▬▬๑۩۩๑▬▬▬▬▬●

Thank you for taking the time to talk with our readers about your film and best of luck on your future projects!
Allez,Eddy! Official Site                   Gert Embrechts`s IMDB Profile                   Allez,Eddy! – review