Here at TheSkyKid.com we have always strived to be the site of reference when it comes to Coming-of-Age narratives and young talent in music and the arts. With regards to the films we review,  we try to offer an inside look into the movies we feature and are thankful when a filmmaker agrees to share with our readers his vision and wisdom. Noticing the rise of the Coming-of-Age genre in German productions, and after having featured a review of the 2020 film, Rival, we have approached one of the film's screenwriters – Lars Hubrich.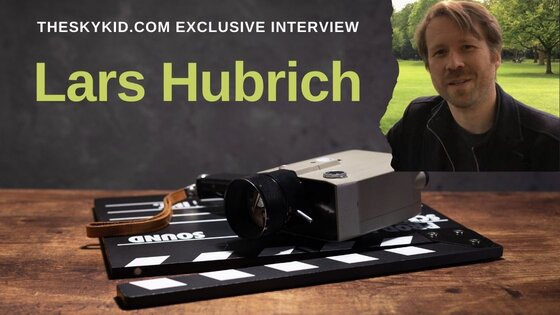 ---
Hello Lars, and welcome to TheSkyKid.com. Thank you for agreeing to do this interview.
Georgi Krastev: Before we get into discussing the outstanding drama you co-wrote with Marcus Lenz, could you give the readers of theskykid.com some idea of your background and how you decided to get involved in the filmmaking business?
Lars Hubrich: Thanks for having me! I've always been a huge film fan, and I spent a good amount of my childhood and teenage years in movie theaters. I grew up in Germany but moved to the United States to study architectural history and media studies.
My love for film never went away, though, so I started making short films while in college and then applied to the Radio/TV/Film department at Northwestern, where I spent four years working on my MFA. I then moved back to Germany and spent some years working for agencies, shooting videos. About 15 years ago, I started writing screenplays, and that's what I've been doing ever since.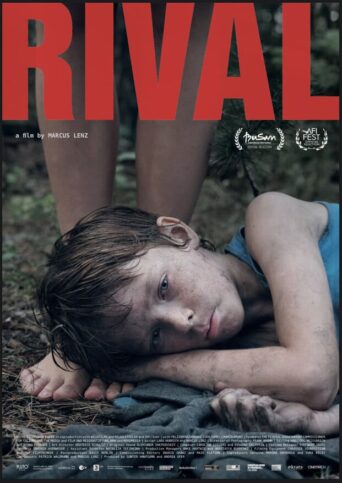 Georgi Krastev: Rival is a fascinating Coming-of-Age drama. I have read that the story is based on real people, and I found myself associating with the characters (not always for the right reasons) as the story developed.
What motivated you to tell the story of a young boy growing up in an odd and dreary atmosphere?
Lars Hubrich: Marcus is also a documentary filmmaker, and he told me about a moment he witnessed while working on a documentary. It also involved a young boy, a mother, and an older man.
We started talking about that moment and soon realized that we had a great starting point for a fictional story.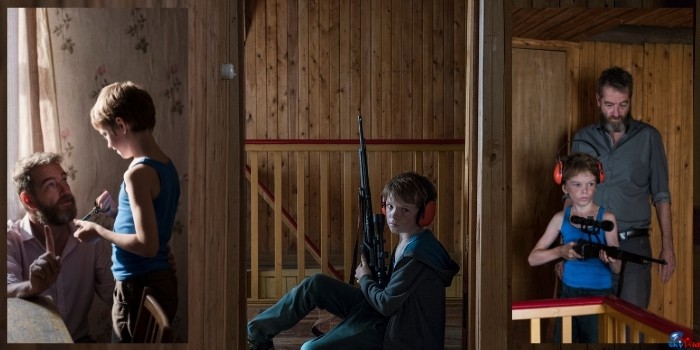 Georgi Krastev: As we've established, you co-wrote the script of Rival in collaboration with the film's director, Marcus Lenz. What are the benefits of collaborating as opposed to writing solo?
Lars Hubrich: The benefits are that things can move faster and that you always have a second pair of eyes proofreading quickly. It also makes things less solitary – writing is such a lonely activity, it's nice to have some company now and then.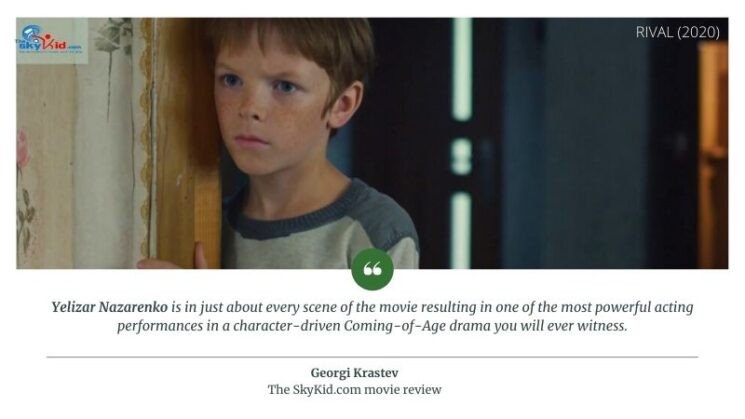 Georgi Krastev: In my review of Rival, I referred to the acting of the young Yelizar Nazarenko as one of the most powerful performances in a character-driven Coming-of-Age drama I've seen. As a screenwriter, what was your feeling seeing your character come alive through Nazarenko's performance? How was it working with him?
Lars Hubrich: I was really happy when I saw the boy acting out our scenes. Marcus had an interesting approach: he never showed Yelizar the screenplay. He would just describe the character's situation and then let Yelizar improvise his reaction. Since we had a very tightly plotted screenplay, a lot of times he would what we imagined, but other times, he would really surprise us with a reaction we didn't see coming. I love the rawness and vulnerability of his performance.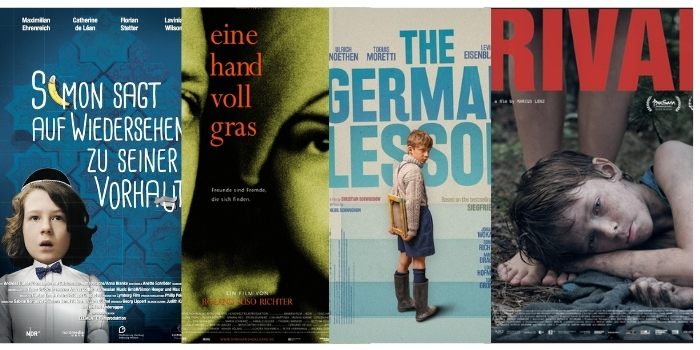 Georgi Krastev: In recent years, I have seen many great Coming-of-Age films emerging from Germany. Simon Says Goodbye to His Foreskin, A Handful of Grass, and The German Lesson are a few of those that we have reviewed on the site and, of course, your film Rival. Do you think there is a revival trend in the Coming-of-Age narrative and youth-focused films in Germany and Europe as a whole?
Lars Hubrich: I believe coming-of-age films always find an audience. They tell universal stories that a lot of people can relate to, so I don't think they ever went away. As a matter of fact, I wrote an adaptation of a coming-of-age novel, called Tschick (English title: "Goodbye Berlin"), which Fatih Akin directed in 2016. It's a bigger budget, more mainstream film, that I am really proud of. It's very different from "Rival" but worth checking out.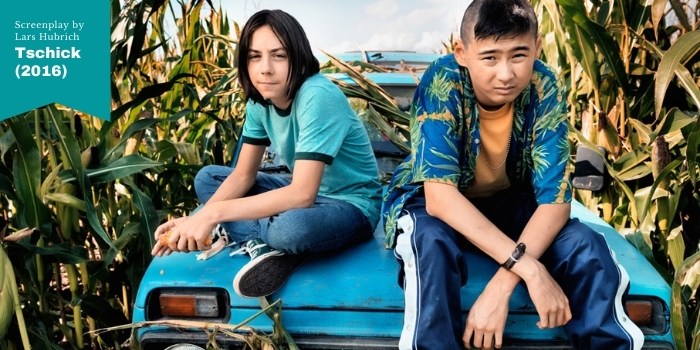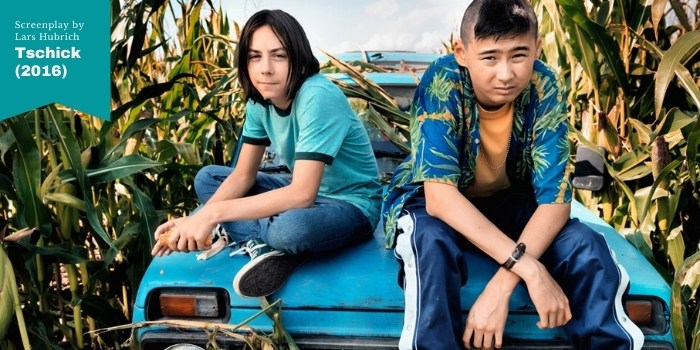 Georgi Krastev: Was there anything you found particularly challenging while writing Rival?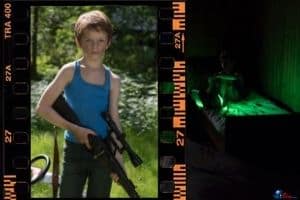 Lars Hubrich: The biggest challenge was telling the story only from the boy's perspective. We didn't want the audience to know more than the boy, but we also wanted to clearly relate the plot. So we worked hard on balancing that.
---
Georgi Krastev: The final scene of the film is quite sudden. What do you hope that viewers will take away from the film`s story and what is your take on open-ended finales in films as opposed to set ones?
Lars Hubrich: I feel that an open-end can be satisfying if it gets you thinking. My hope is that the audience will imagine what happens next, that it will make them think about the film. Open endings can be frustrating if there are open plots and too many unanswered questions, but in our case, I believe that the ending comes naturally.
Georgi Krastev: I want to address distribution. It's one of the questions that the readers most frequently ask me on my site — where can they find the films that we feature? Rival has been chosen for international distribution by Pluto Film. But I would like to know your take on content distribution these days. Do you think that fans of a particular genre can acquire a movie easier now than in the past?
Lars Hubrich: That's a great question. There are so many streaming services these days that a lot of people think they have access to more films than ever before. The reality is that the average video store probably had more films than any of the streaming services combined. I still buy a lot of physical media, because there are a lot of films that you simply cannot find online. I also still really like going to the theaters. However, it's also nice to have a film on something like Netflix, knowing that people all over the world can access it. In our case, I would be very happy to see a theatrical release followed by some streaming service that is accessible globally.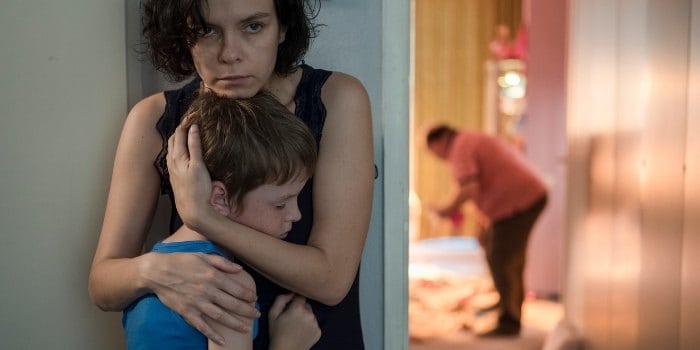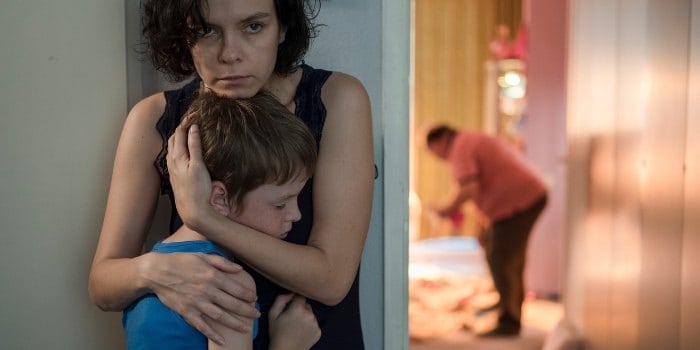 Georgi Krastev: As TheSkyKid.com mainly focuses on Coming-of-Age films, it would be interesting to know if you have a favorite Coming-of-Age film that you can recommend to people reading this interview.
Lars Hubrich: I have to name more than one! Stand By Me, Picnic at Hanging Rock, Y Tu Mama Tambien, Once Upon a Time in High School, and, of course, 400 Blows 
---
We would like to thank Lars Hubrich for agreeing to give this interview to the readers of TheSkyKid.com.
You can find other exclusive interviews with people involved with the Coming-of-Age Genre by visiting our dedicated Interviews in Cinema Page.