The Mystery Artist Show is a weekly program on TheSkyKid.com Radio. Each week Jeffrey, the program's host, introduces a young artist. In August of 2012, TheSkyKid.com radio aired an exclusive interview (conducted by Jeffrey) with 16-year-old pop singer and actor Dylan Hyde.
Note: This publication is a transcription of the original interview aired on TheSkyKid.com radio. The clip included below features the whole interview and snippets of the songs that were played during the live broadcast.  In this transcript, "TMAS" will represent the questions posed by the Mystery Artist's Show and "DH" will be Dylan's answers.  Jeffrey has also provided some post interview commentary that was not part of the interview as aired, but rather represents his impressions of the interview after the fact.  Those comments will be shown as "Jeffrey".

Jeffrey:  Today's Mystery Artist is none other than 16 year old Dylan Hyde from San Diego, California who was born into a family of performers. I first heard of Dylan on Twitter and, of course,  had to check out his YouTube page to see what the buzz was all about with this young singer/actor. After watching a number of his videos and hearing him sing, I immediately contacted him to see about doing an interview and was very pleased when he agreed. Being in California and acting as well as singing, of course Dylan has a manager, who I had to go through for the interview.
Justin Bieber – Heartbreaker ( Dylan Hyde Cover )
TMAS: You've been posting videos on YouTube for a few years now. How do you decide which songs you'll cover and when to post them?
DH: I've been doing a lot of Justin Bieber songs since I was little. I know he has a new album coming out, Believe, so I thought I would do the new singles he was releasing for Believe on the same day they were released, so when people go on YouTube to search the song, my video will come up.  When they search it on YouTube, they're going to be looking for the original of what he's done to it, but when they click on mine, they're going to see what I've spun on his song. I'm hoping they'll like it so they'll go buy my music that's in my own style. It's really different than Justin's and I'm hoping that those Bielebers out there can like my music just as much as they like his.
As far as posting, I'm not scheduled for a specific time that I'm going to release songs on YouTube. I really just do it when I feel like it — when I feel like I can put a spin on a song that's done in a way that's so different from me — just to surprise people. I'm not doing it at specific times, like every two weeks or something along those lines. Just whenever I feel like it and when I want too and I think it's the right time and the right song.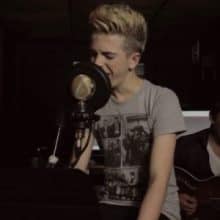 TMAS:  Your YouTube covers are really popular. Do you think that the response will be the same when you begin to post your own original music?
DH: Yeah.  The covers are really, really popular and it's awesome. I love that. I've never had so much attraction to my covers before. I do think my original music is going to be just as popular as those covers, as I make it bigger and bigger, just because if they like my covers so much they're going to like what I do to my original music too.
TMAS:  Watching your YouTube videos from two years ago versus your more recent posts, you've changed your image. What inspired the new look?
DH: A few years ago, I was going through this rebellious punk/skater stage. Over the years, I've matured as a person and I think I've slowly begun to realize that the classy look is more for me rather than really, really skinny jeans, really long baggy t-shirts and just looking kinda trashy. I think going for a classier look is right for me.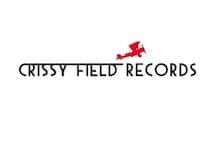 TMAS:  You were approached by several record labels. What made you decide to sign with Crissy Fields Records?
DH: My manager, Richard, I knew from before. He did a show with me. He was part of the artistic team. So I think it made me a little bit more comfortable with signing with Crissy Fields Records.
TMAS:  You have said that you used to listen to skater/punk music, but that's not what you sing. What made you want to sing contemporary pop?
DH: I definitely wouldn't want to sing skater/punk music but, yes, I did used to listen to it a lot. As I matured and tried to become classier, I just wanted to change everything that I did to revolve around that just because I was so obsessed with it. That's when I decided that the music I do today is really what I've wanted to do all these years.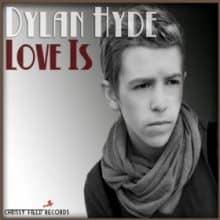 TMAS:  What has inspired the songs that you've written for your debut album?
DH: Recently, the songs I've been writing are a lot about how our world is falling apart. We do need a lot of help. Since my album revolves a lot around love, I sing about how I think love could save us from a lot of the things that are going on. It could really save us and our planet. Overall, if we really have true love for the things we do around us, I think that could be the cure for a lot of things.
TMAS:  Are you working with other songwriters on the new album?
DH: Yeah.  I'm working with a few other song writers. Recently, I wrote a really awesome song that has to do with what I was saying earlier about saving us with love. I wrote that with my manager Richard.
TMAS:  When is your album due out and how many songs will it contain?
DH: At this moment, I'm not really sure how many songs are going to be on the album,  but I do know the day it's supposed to drop is October 23rd.
TMAS:  Aside from musical theatre, had you done any on-camera acting before the web-series?
 When I Was Your Man – Bruno Mars (Dylan Hyde Cover)
Richard Allen's Amazed is an original online mystery/science-fiction series created by writer/producer Richard Allen for Tirano Entertainment. The series stars Dylan Hyde as himself…
DH:  Before Amazed, I had never done any on camera acting ,  but I will definitely have to say that I like that much, much better than musical theatre acting. I think I just connect more with doing on camera film and acting.
TMAS:  Richard Allen said that he developed this show specifically for you. What do you think it was about you that inspired this show?
DH: He'd seen me act before because he has seen me in musical theatre shows. I think he thought I could act OK. He knew I was a new, up and coming artist and we needed something to push me out there. I think Amazed is building a lot of attraction for my music because they see me in the show and we advertise me as an artist on there as well, so people want to go listen to my original music. I'm pretty sure that's what gave him the idea to use this.

TMAS:  I know there have been five episodes so far; how many episodes are planned for the first season?
DH: I'm not really sure how many episodes are supposed to be in the first season. Right now we've filmed nine and this mystery is crazy awesome. I'm like obsessed with it and I think our audience will be too.
TMAS:  There are some amazing locations in Amazed. Can you tell me about where the web-series is shot?
DH: There are three major places where we film Amazed. The one first is Coronado Island, which is like the most beautiful place ever. I really love going there. The second place is The City Deli in San Diego. We're in and out of there all the time. They treat us so great. They're wonderful people at The City Deli. We film there and it's where me and my friends in the show hang out and just chill and think about this mystery that we're trying to solve. The City Deli is a place that we're probably at the most. The other place where we shoot is a Victorian house. My grandparents' best friends own the Victorian, so that's how we kinda got the hook-up to be able to film there. I'm super jealous of them. That house is the most gorgeous house I've ever seen and I'm super jealous I don't get to live there with them.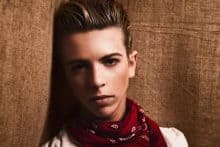 TMAS:  I understand that you have a busy summer ahead of you. Can you tell me what's planned for the next few months? What can the fans expect?
DH: We have a super, super busy summer coming up. We're doing a tour. Right now we're booking some cities in some other states. The show that we've been rehearsing is so fun. I really encourage my fans to come see one of my shows. I'm hoping to go to as many cities as I can just to give my fans an opportunity to see the show, cuz the show is so fun. The set list is great.
TMAS:  What advice do you have for other artists who are starting out?
DH: What I've been seeing a lot of lately is just new artists not being themselves, for a lack of better words. I would just say don't copy anyone else. I think that if you just act yourself and sing what you really feel and do what you really feel, people are automatically going to be drawn to you just because of you being yourself and they're going to love you for who you are.
TMAS:  Is there anything else you'd like to add before we go?
DH: Yeah.  Everyone can come visit me on my website which is www.dylanhydemusic.com. You can follow me on Twitter, that's: @TheDylanHyde on twitter. Facebook is www.facebook.com/DylanHydeMusic. You can also subscribe to my YouTube page http://www.youtube.com/user/DylanHydeIsAmazing to see some more covers I'm going to put out there, and some original music. I'm working on one of my music videos for my newest single Running Free, which is so awesome. Anything you guys can do to reach out to me  — I would love that. I love my fans and I love reaching out to you guys. I hope to see you guys at my shows this summer but, if not, then I hope you have a great summer!
Shortened version on the interview originally aired on TheSkyKid.com Radio
http://youtu.be/id7AfPVXF0A