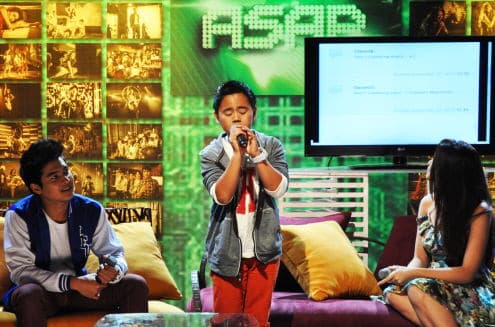 2013 has been a thrill ride for Singing Sensation Sam Santiago from Irvine California!  While Sam is always busy with weekend gigs, anthem singing for sporting events and large community events, this year invitations from prominent entertainment personalities for both radio and television increased dramatically!  This media exposure has been a real  boost in helping him get one step closer to fulfilling his dreams in the  music and entertainment industry.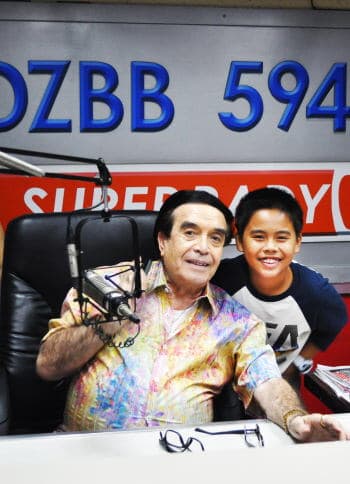 Being a regular weekend party entertainer for countless gigs and venues in and around the Southern California area, Sam has collected and acquired an outstanding following, especially in the Filipino American community. In addition to his ever growing local fan base, his YouTube channel has also grown exponentially with new subscribers and visitors.  Releasing his debut CD last year on iTunes was a real highlight for this young singer, but this year brought even bigger opportunities to showcase his talent.
This past spring Sam was honored to be one of the young performers on the well known Maury Povich Show's "Talented Kids Segment". Sam was chosen out of thousands of prospective contestants that crossed the production team's desk. Since then things have exploded! From radio to television, national and international, Sam made a breakthrough unique in itself. The limelight finally found itself pointing towards this up and coming pop star!
Without a sign of slowing down, Sam bounced from the Povich show like a rocket into space! More and more this 11-year-old became recognized for his outstanding and unparalleled rendition of Bruno Mars' When I Was Your Man.  Once back home, Sam received an invitation to appear on KSCI-TV LA 18 on Kababayan Today hosted by Janelle So.
Sam had been a guest in the past on her program and normally the show gave him time for just a quick interview and one song.  This time, however, Janelle generously afforded Sam the entire program time slot utilizing all four segments for Sam to sing four songs. This was very special and much appreciated by Sam and his promotional team. Then about two weeks ago, a TV host from a famous Filipino television variety show, Walang Tulugan, was sitting in the audience at one of Sam's performances.  The legendary German Moreno, more commonly referred to as Kuya Germs in the Philippines, spotted Sam and was mesmerized by the delivery and performance of such a young singer. With much excitement and no hesitation, Mr. Moreno offered Sam an invitation to sing on international television on his show.
Shortly after offering his invitation, Mr. Moreno discovered the appearance Sam made on the Maury Povich Show and eagerly wanted Sam to perform When I Was Your Man for his followers back in the Philippines.
The Santiago family was honored to have such a prominent individual like Mr. Moreno approach them and accepted his gracious invitation without thinking twice. With little time to work on scheduling, and with school starting up just around the corner, the family began to make the necessary preparations for a flight to the Philippines.  Finally, everything was arranged, time off from school and work was approved and tickets were booked. Visiting the Philippines was a major jump for Sam's career and this type of lifestyle was just a dream for most youngsters his age. Taking school and work back home into consideration the trip was limited, but time was crucial for the family. Only having three and a half days in the homeland, the window of exposure was small. However, with God on their side, Sam and his mother came into contact with Lorenzo Manalang, a well-to-do man in the Philippines. Having the experience and connections with many of the television networks in the Philippines, Sam's time was not wasted.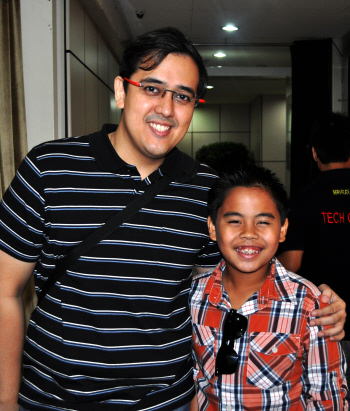 Upon arrival, Mr. Manalang met up with Sam and his mother to plan out their entire stay. Initially, the visit was solely for the Walang Tulugan visit with Mr. German Moreno, but the vivacious agent was able to score quite a bit of extras into the three and a half days. After a meal and finalization of the major appearances that Sam was now committed to, the three were off to work! Fighting the notorious jet lag and fatigue the young singer and his crew of two fought through what seemed like countless interviews, appearances, and performances that came as unexpected blessings. Since the time planning was over to the departure of their flight back to the U.S. Sam and his mom took part in an unbelievable ten episodes of exposure. From local and provincial television networks to performing for government officials and international television, Sam discovered a life he could get used to. Regardless of the sacrifices that came with all the glamorous attention, Sam seemed to enjoy the busy life and didn't show a hint of struggle.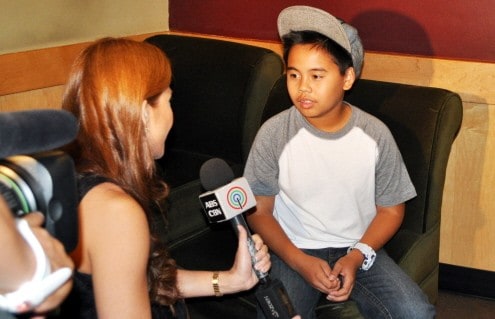 Since kindergarten, Sam's dream of becoming a pop star and a pastor has only grown. Sam's desires and talents have expressed what seem to be his calling and it is clear to see that his passion for singing is like none other. From the time he wakes up till the end of day, music surrounds this kid. The dedication, sacrifice and focus he pours into his talent has brought Sam Santiago to a level well beyond his years.  While there is still many hurtles to jump and mountains to climb you can rest assured that this boy will not stop until he has accomplished his goals.
To learn more about Sam Santiago Music visit:

You can also purchase Sam's Music on:
 Rivenmaster's Place now Torchlight Talent has become the global home to young signed and unsigned treble singers, aspiring young actors and talented youth. Each week a youngster from various parts of the world is featured and sometimes introduced to the world for the first time! You will enjoy outstanding articles that are derived from speaking directly to the parent of the child and also personal interviews with the young celebrity. Many young people have been given even greater opportunity to expand their careers due to the dedication and effort of this site! For more information visit: Rivenmaster's Place. Or write to: writemeone@hotmail.com