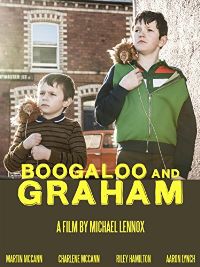 Have you ever owned a pet chicken?
Whatever the answer, you would likely want to get one as soon as you watch the charming Irish short film Boogaloo and Graham.  Directed by Michael Lennox, it's the story of  two adolescent brothers, Jamesy (Riley Hamilton) and Malachy (Aaron Lynch), and of Boogaloo and Graham, their adorable pet chickens. (Everyone's got a dog, but a chicken…. now that's something else).
A Coming-of-Age experience, remembered and narrated by the grown-up boys themselves, the film offers a nostalgic peek into their childhoods, complete with a 70s music score and a lot of humorous dialogue and events. True, the accents are sometimes hard to grasp, but they also boost the overall heartwarming feel of the story.
Boogaloo and Graham proves that if one juxtapositions the innocence of youth and the harsh realities of adulthood, then adds some delightful young actors and even a surprising plot twist, the result will be a "feel good" Irish movie that is sure to put a smile on your face.
It doesn't come as surprise that Boogaloo and Graham was nominated for an Oscar in 2015 and won the BAFTA award for Best British Short Film in the same year.
Highly recommended!
http://www.imdb.com/title/tt3612232/combined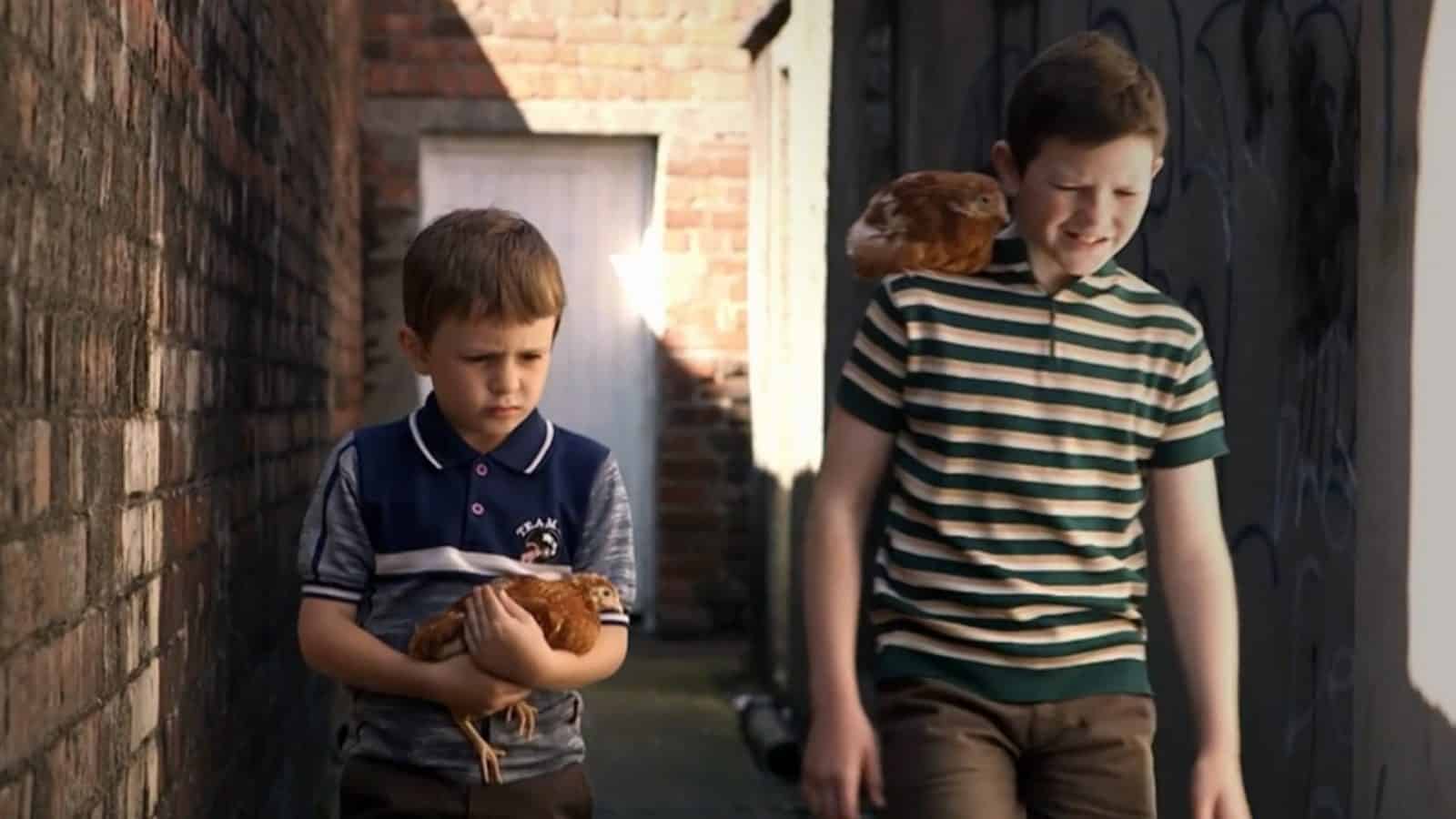 Boogaloo and Graham (2014)
In short
A Coming-of-Age narrative, Boogaloo and Graham is a "feel good" Irish movie that is sure to put a smile on your face.