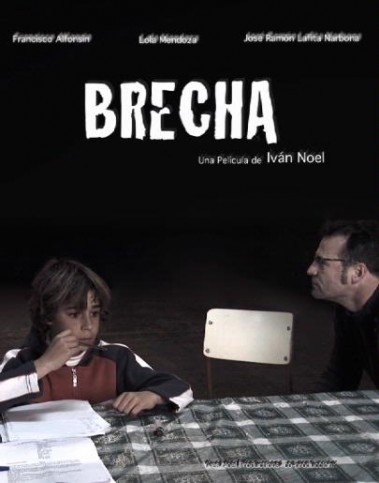 Those of you who have seen my review of En Tu Ausencia by Ivan Noel know that at its very end I wrote, "Would I vote for another movie of the director – definitely!" True to my word I looked for another and discovered his new project – Brecha. The film is quite new – and it's gaining popularity. I am guessing that as it was the case with his premiere movie until the time it got released, many people will be waiting impatiently to see it. Until then you can check the movie trailer below. Its seems every bit as visually stunning as was En Tu Ausencia, which is no surprise for me and if I am not mistaken the action has taken place in the same region. The big description of the film written by the director may be found on YouTube, I would just offer an excerpt of it :
"Brecha is a particularly vivid and realistic portrayal of the emotional rupture between a father recently released from jail and his 12 year old son, following a dark family tragedy that no one has strength enough to confront."
As you see we are to expect another coming of age tale and I am really satisfied that Ivan Noel prefers producing movies in this genre. From the trailer one can see that Ivan utilizes a lot of his familiar techniques from his previous films. I only hope that when the DVD of Brecha gets released it will include his commentary, which I found of great interest as it really helped me to understand better En Tu Ausencia. This time he will be using more well known actors or at least that was what I saw in the blog of Maria Vera who also has an article on the film.
Gonzalo Sánchez Salas had the lead role in En Tu Ausencia and Brecha will introduce us to another promising youngster. The 11 year old Jose-Ramon Lafita. He is reffered to as "a truly extraordinary talent" by the movie director himself and from what I have seen from the short trailer, it confirms his opinion.
I will make sure to watch the movie / and of course review it as soon as I can. In the meantime here is the teaser for you :
the movie has it`s own blog