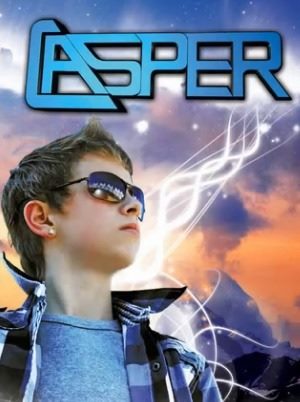 Sixteen-year-old Casper Feddema from the Netherlands is well on his way to becoming an international singing sensation. Starting with appearances on local talent shows –  and sharing covers of singers such as Adele, Bryan Adams, Justin Bieber, Chris Brown, Jason Derulo, and Michael Jackson on his YouTube channel – he was spotted by the European producer Big Dawg while competing on the Netherlands's  National TV Show Popstars.  His talent has won him thousands of fans from every continent and he has recently been signed  by a UK management company. On 1-April-2012, TheSkyKid.com radio aired an exclusive interview with Casper  – conducted by Jeffrey, host of the Mystery Artist Show.
                                       __________________________________________________________________________________
The Interview
Something that I've always found fascinating about singers from other countries is the fact that, when they sing in English, you generally don't hear any kind of accent.  This is true of Casper Feddema. Granted, the only two songs I've ever heard Casper sing in his native Dutch language was from when he was very young. But when it comes to him singing in English, I hear no distinct accent. So, needless to say, I was really surprised when I found out that he wasn't from the USA.
The following is an interview I did with Casper, whom I'd like to thank very much, because he took the time to do this interview while recording for his debut album.
Casper covering Adele's Hit Singles
Note: For this interview, the questions posed by the Mystery Artist Show will be represented by "TMAS" and "CF" will be Casper Feddema's responses.
TMAS: What was it like being on Popstars?  It must've been very heart-breaking to make it so close – only to be told you were too young to be a popstar.
CF: Yea of course it was very heartbreaking, but I'm very happy that that I was a part of the show. The people there – the music.  I really enjoyed it. It was a great experience. If it wasn't for Popstars, I wouldn't be where I'm at now.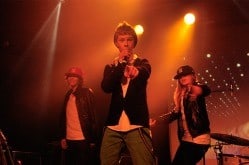 TMAS: What kind of advice would you give other young artists, such as yourself, just starting out?
CF: My advice is to stay yourself, don't imitate people and give your own twist to songs. Believe in yourself and have faith in yourself, otherwise you're not going to make it in the music industry.
TMAS:   Even though you didn't have any studio experience at all, you apparently impressed one producer so much that he wanted to sign you right away and help you develop to become a real pop star. Were you surprised when you were first contacted by Big Dawg?
CF: Of course. I was very surprised when I got in contact with Big Dawg. I never expected to hear from anyone so fast after being out of Popstars.  He said that they were very interested in me and sent me some demos.  A month later I was recording some stuff with him. So I was very happy with it.
TMAS: A lot of major producers, managers and songwriters from the US were impressed with your skills and are helping to finding you a worldwide deal. Have you had any luck with this?
CF: Yea. I have worked with a lot of big producers like Paul Entity on Dream About U with Cristal Clear. I also have songs by Taio Cruz and Curtis Richardson (writer for Rihanna). There are great producers helping me out to become famous worldwide. I have a contract in the UK and soon I'm going to perform there for a school tour and also do a show for 15,000 people.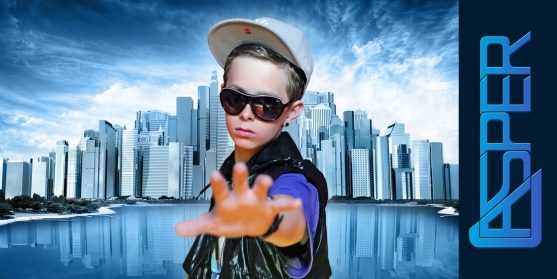 TMAS:  Besides covering songs by Adele, you've also covered songs by artists such as Chris Brown, Michael Jackson and Bruno Mars for your YouTube channel. Are you learning to master your recordings and production skills at your own little home studio and are you the one who edited the Pyramid video?
CF: I don't edit the videos myself, but my father has recorded the video and the editing was done by my producer and my webmaster/editor.
TMAS: Although you mainly do cover songs, have you ever tried writing your own songs or have you influenced the writing of any of your songs?
CF: Yea I have, some of the songs of course. Some of the songs are written by producers from other countries. I also had a big influence on Dream About U because the song came from my idea.  I put something of myself into that song. Dream About U is based on my own experience and my producer has made a song of it.
Casper – Dream About U Ft. Cristal Cleer
 TMAS: Do you choose which songs you're going to sing for your YouTube channel or does someone help you?
CF: Most of the time I choose the songs on my own, but I also give my fans the opportunity to choose a cover for me. I consider what they request and sometimes will cover them. But most of the time the songs that I cover, I choose by myself.
TMAS: I have to say that every single song, whether it's your personal choice or a suggestion from the fans, fits your voice perfectly. I haven't heard a single song that you have sung that has disappointed me.
One of America's most popular R&B groups on Youtube, Ahmir (with 35,000 plus subscribers), noticed you and wanted to collaborate with you on a song. And you ended up not just doing one song – but two. The first one was the Miley Cyrus cover The Climb and, most recently, Chris Brown's Turn up The Music. Apparently Chris Brown noticed the cover of his song and retweeted the link to his 8.5 million followers. That's really impressive!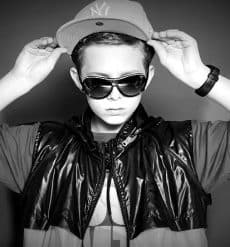 TMAS: Ever since Justin Bieber became famous, it seems that now just about every young male artist is being compared to him. Do you ever get compared to Justin? How do you feel about this?
CF: Yea. I often get compared to Justin Bieber. I think it's really awesome because he's a great artist.  But I'm not like him. He has his own flavor that he puts into his music and I have my own twist. We are both young artists, but we're very different. If it's about our kind of songs, he's very pop and I'm somebody who wants to know about every kind of genre like pop, hip-hop, R&B and party music.  So I don't think you can compare me with him. I'm not Justin Bieber. I'm just me.
TMAS: I know many young artists such as you venture out into acting as well. Is singing the only thing you do?
CF: No. Singing is not the only thing I do. I also dance. I'm doing hip-hop. I don't see myself as an actor. Maybe you'll see me acting in the future, but now I'm just focusing on the music and I'm going for that.
TMAS: Is there anything else you'd like to add before we go?
CF: I want to thank all my fans, the people around me and all the people that support me. I'm very thankful for that, otherwise I wouldn't be where I'm at now with music. If you want to know more about me, go to my website (see link at bottom of this interview) and you can find out a lot of things. Watch out in the future because I'm going to do my best to become as good as all the great artists.
_______________________________________________
Casper is one of the very few artists that I've run across who could sing just about anything and it would sound good. Be sure and keep your eyes open for his upcoming debut album, which will be out sometime within the next week or so.
The entire interview
 http://youtu.be/nIcEbpgwfa0
For more on Casper, visit his official web-site at www.officialcasper.com
 The Mystery Artist Show is weekly program on Radio TheSkyKid.com
Other guests of The Mystery Artist Show