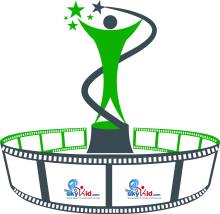 Keeping the tradition alive – TheSkyKid.Com launches the Coming-of-Age Movie Awards for a fifth consecutive year.
The Coming-of-Age Movie Awards recognize excellence in eight categories, for films and TV programming in that genre, which were released during 2012. The categories are: Best Actor, Best Newcomer, Best Performance in a TV Film, Best Cinematography, Coming-of-Age Value, Special Soundtrack, Best Short Film and Best International Film.
Last year we had plenty of titles to choose from when nominating the films and the young actors who starred in them. In 2012, the number of popular titles recognizable instantly by audiences from across the globe is limited. The task of balancing the number of international releases and independent productions is overwhelming. Even for a website with exclusive focus on a particular genre, listing all releases of films for a particular year can be a challenging task. Yet we believe that we have considered a significant amount of titles in order to select the few that were nominated in the respective categories.
Recognizing the fact that many of you may not have had an opportunity to see some of the international releases (many of which were screened primarily at film festivals and local cinemas), this year we have decided to include a complete list of the releases that were under consideration for nomination. We believe that this will enable you to discover a masterpiece in the Coming-of-Age genre.
As a reminder :
"A Coming-of-Age movie is a film in which the central plot revolves around a person suddenly facing a life changing experience, trial or tribulation. That person, who was once naive or childish or pre-pubescent, is now suddenly older and wiser because of the experience. They see life and their place in the universe for the first time."  Alternative descriptions can be consulted  at the Coming-of-Age Films Definition article.
Coming-of Age Movies Released in 2012:
Parental Guidance
Quand je serai petit 
Home Run Showdown 
Min sosters born alene hjemme 
Jesus Henry Christ 
Koen Kampioen 
I Am Gabriel (video)
Isdraken 
Nono, the Zigzag Kid
Dead Europe
I Declare War
Ghoul (TV Movie)
Funeral Kings 
Bobby en de Geestenjagers 
Barlowe Mann 
Blackbird 
Mees Kees 
Moone Boy (TV Series)
Little Lady (TV Movie)
Quand je serai petit 
In Their Skin 
Diary of a Wimpy Kid: Dog Days 
Rust and Bone 
The Twitchers 
Thursday Through Sunday
Swchwrm 
Brammetje Baas 
People Like Us 
Home Run Showdown 
My Sister's Kids Home Alone 
All Dark Places 
Jesus Henry Christ 
Ichabod's Christmas 
Colton's Big Night 
Girl in Progress 
Goats 
16-Love 
Vuelve 
Foreign Letters 
Found 
Broken 
Mud
The Impossible
The Perks of Being a Wallflower
Zack's Zap Pack
The Odd Life of Timothy Green
Voting is open until 28-February-2013. The winners will be announced on this web page, via an article and a press release, which will be updated to include detailed information for the films that receive recognition each consecutive year.   Happy Voting!!
Some of the nominated films have been reviewed on TheSkyKid.Com. You can discover more about the nominees by visiting the IMDB list of nominated movies.