Having just finished researching Henno William from Pretoria, South Africa, I'm convinced he is a young singer/songwriter with the ability to make a huge impression on the world music scene soon.
Emphasize "songwriter"!
Many of the tunes Henno sings are his own creations, and they show the promise of an evolving artist with an ability to bring private emotions onto a public stage! That takes a lot of courage, which he has, along with good piano and keyboard skills.
Henno turned 13 on March 28th of this year (2016), the same day he released his debut single Beauty Queen. It's a dreamy bittersweet ballad about a special girl, which reveals a talent for composing harmonic pop songs; the kind I have rarely heard from young artists his age.
"Beauty Queen" Original Single
There is an honesty and sincerity about Henno that is likable.
Searching for more, I found Gone Without a Trace and Sad Rainy Day, both excellent songs. In Sad Rainy Day there is a beautiful sensitivity, a quiet acceptance of someone lost. The careful keyboard work varies in volume to accent the emotion. Stylistic traces of songs by Elton John, Billy Joel or Barry Manilow in this.
So! Have you heard The Golden Buzzer? Henno has!
It's a device a judge (in South Africa's Got Talent) can use only once to send a contestant directly through to the semi-final. In last year's (2015) competition Shado Twala used it and golden confetti rained down on William, who sang a spiced-up version of Let it Be.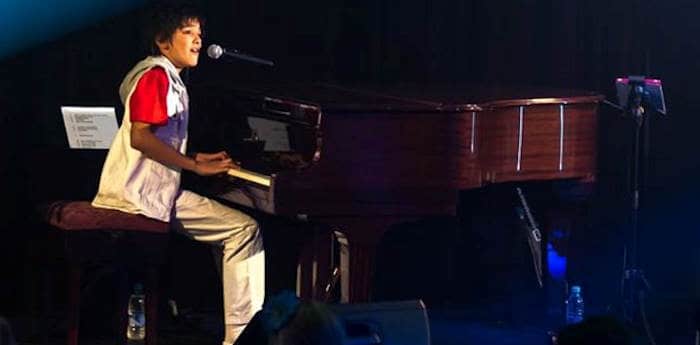 Interviewed before going on stage, Henno admitted he was "afraid" but ready to show his stuff. There's that honesty I like! But in a different interview, he stated "I'm never nervous– I'm always excited to go on stage" Already his showmanship shines through sparkling eyes, his expressions changing as he performs. Some young artists don't act their songs to their audience. Emotionless they stand on stage like wax puppets. Not this boy! You can see him living out his lyrics!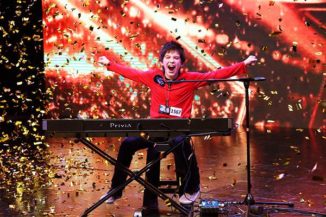 Two years of pro lessons have embellished a voice that is clear and confident, tender or raunchy as the song demands. Henno has also written a blues song You You-You which he performs with style.
Even though his social media channels do not yet have many songs, the ones up are worth hearing. A few do not work for me, like Who's Loving You (cover) where the acoustic is off somehow (the mime with hat is cool though).
When asked about role models Henno answered Elton John, Freddie Mercury–older rockers. When asked about Bieber he waivered…not his style of music was the answer.
It will be very interesting to follow this artist in the coming months and years. I anticipate some fine new songs and a rapid rise in popularity.
Best wishes,
rjmendera