Russian cinema never ceased to amaze me with  powerful dramas . Movies like My Name is Ivan , The Return , Koktebel are just few examples. After tonight I have  yet another title to add do my collection – the film Italianetz ( also known as The Italian ).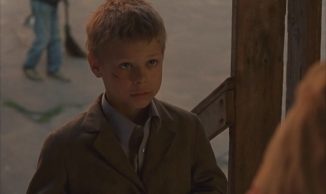 6-year-old Vanya lives in an orphanage and  gets hope for a new life when an Italian couple contracts to adopt him. Vanya, however, learns that his real mother may be somewhere out there and desperately wants to find her. To do that he needs to get familiar with the content of his file which is locked in the directors cabinet.  He soon discovers that this won`t be an easy task as first he has to learn how to read and get along with people around him- which is not an easy task for any 6 years old .
Although my opinion on orphanages is mainly based on documentary movies and stories on the news – I found that they were portrayed quite realistically in the film. Also I know a family who adopted their children in quite a similar manner as the one portrayed in the film – only not in Russia but in a neighbor country. Most of the time children end up happy living with their new families who care about them – but I dislike the fact that money have to be involved to such extend and that the people who request that seem more interested in them than the well being of the orphans .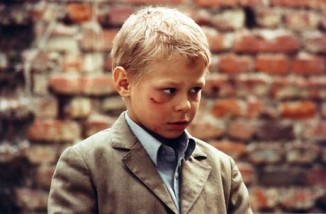 Kolya Spiridonov in the role of Vannia made a big impression on me. His acting on that age was far better than the one of actors with many years spend in front of the camera.  His determination to find his mother – a woman that abandoned him was  admirable , yet left me  worried  trough the movie as it was quite unclear what or who he will find at the end.  All I could do is hope that Vanya journey would reach a happy end – a thing that in movie filled with a sense of hope  is the natural thing to do. With such a lead actor and compelling story it should not be a surprise for anyone that the movie is a prime example of a well directed and acted trough coming of age story from which not the the characters but we as well can learn a lot about life and the chalenges and choices people have to face.
I saw parallels with movies such as Oliver Twist and Pinocchio – even trough I am not really sure if it is entirely appropriate to mention the second one in the review.
In another review the author mentioned that he thinks of Italianetz as what you might call a "festival film  that  would take some prior knowledge or particular interest for someone to find it and screen it" . Sadly I have to agree with him as the movie hasn`t gained the wide popularity it truly deserves . Similarly with movies such as Torzok one has to be either lucky or interested in the coming of age genre of the Russian cinema in order to discover the film.
Now that you are here – you already know that such a moving and  sincere drama is a must see and I rush you to recommend it to your friends .