Have you thought about your sins?
Written and directed by Bob Nelson, The Confirmation is a new Canadian film with a focus on the bonding between eight-year-old Anthony (Jaeden Lieberher) and his father Walt (Clive Owen), accompanied by a whole range of adventures, misfortunes and life lessons.
The movie opens with a scene in which Anthony's mother (Maria Bello) leaves her son in the care of her ex — Walt –- quite unwillingly and only after a stern warning that Walt should not drink and must make sure that Anthony stays clean (out of trouble at least) for his upcoming confirmation (the rite at which a baptized person affirms Christian belief and is admitted as a full member of the Church).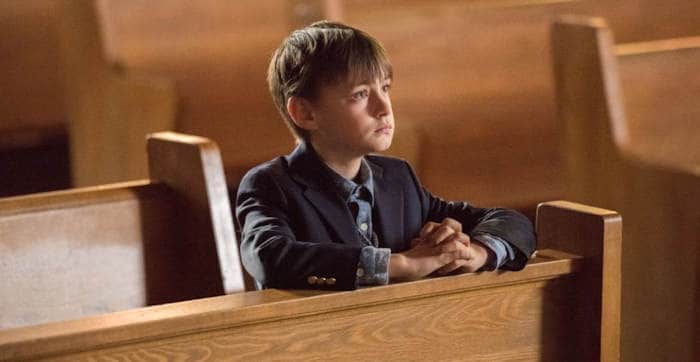 The weekend starts off well enough, but soon turns into disaster when Walt's valuable wood crafting tools get stolen from his pick-up truck. Recovering them is crucial as Walt is a freelancer who is often out of work. So he takes his son on a search that puts them in hazardous situations among an array of eccentric people who may or may not know who stole the tools.
Admittedly, I failed to associate with or sincerely care for the characters on an emotional level, which doesn't mean that the characters were not well developed. On the contrary, by the end of the film I felt like I really knew them – especially Walt (undoubtedly thanks to the natural acting performance of Clive Owen).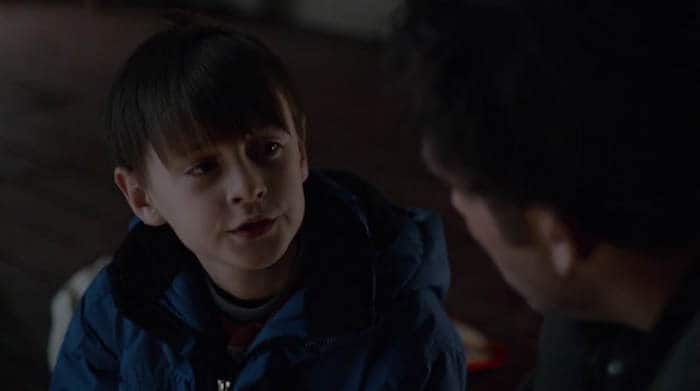 Jaeden Lieberher is a child actor with a unique appearance which, combined with his pairing with talented and experienced actors like Bill Murray in St. Vincent and Clive Owen in The Confirmation, has allowed him to learn tricks of the trade that enhances the characters he portrays in the process. That's so much the case that the roles he's chosen for almost appear that he's being typecast. In all of his screen appearances, his posture, mannerisms and self-assured composure strongly surface, which some might find irritating (me too – occasionally), but also evoke an instant recognition of the actor and the will of his characters.
Most of the story is told from Anthony's perspective, which shapes The Confirmation into a Rite-of-Passage movie. Its narrative feels almost bittersweet at times, as while the laughs of St. Vincent are not present (or perhaps whatever humor is present is just of a different kind), the newly acquired understanding of life was very evident for the young protagonist of the film, for his dad and, last but not least, the audience. The acquiring of that wisdom is a central theme in any Coming-of-Age narrative and Bob Nelson does a great job of skillfully integrating this theme into his film.
The Confirmation Official Trailer 
Nelson seems to have found inspiration in an American Western television program called The Rifleman (fragments from it are actually seen playing on a TV set at a scene set at Walt`s apartment) – especially in the characters (the young Mark absorbing the peculiarities of life while accompanying his father) and the basic idea that everyone deserves a second chance – including Walt who is a recovering alcoholic.
The Confirmation has the unmistakable feel of an independent Canadian production, slightly art-house – serious and with a narrative focusing on real-life issues. This makes it slightly unsuitable for people used to manipulative dramas or swift actions. Yet it does not bore and results in a rewarding cinematic experience for anyone who invests his/her time in seeing it.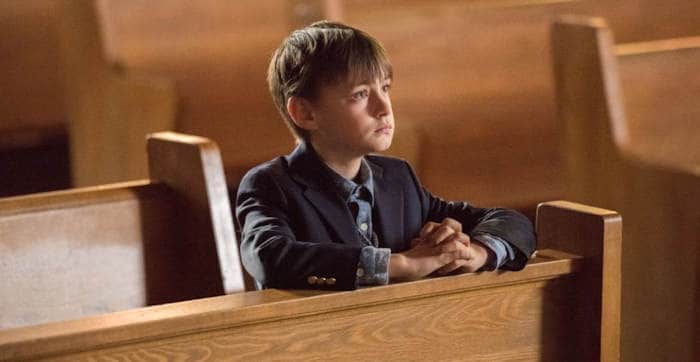 In short
The Confirmation has the unmistakable feel of an independent Canadian production, slightly art-house - serious and with a narrative focusing on real-life issues.