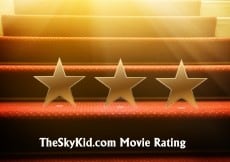 For half a century the Nicolas stories, written by René Goscinny, creator of Asterix, and illustrated by Jean-Jacques Sempé, have been a staple of almost every French childhood. A few months ago, I wrote about the  book which I discovered by accident. When I read the stories of Nicolas, I fell in love with the book and the writing style of Goscinny. I was beside myself when it become known that a film based on the book, Le Petit Nicolas, would be released in the near future. Thanks an excellent website and creative trailers, my impatience to see the film grew greater day by day. I was aware that most likely I would have to see the film in French,with no subtitles and dubbing, but having read the book I knew most of what happens by heart. As I expected, the fact that my French is limited to only a few simple phrases did not impose any limitations to my viewing pleasure.
The cinematography was quite similar to that of  Toto the Hero, which makes me think that it is currently quite a modern technique which which to do films in France .
httpv://youtu.be/mZHNjPvLpNw
A p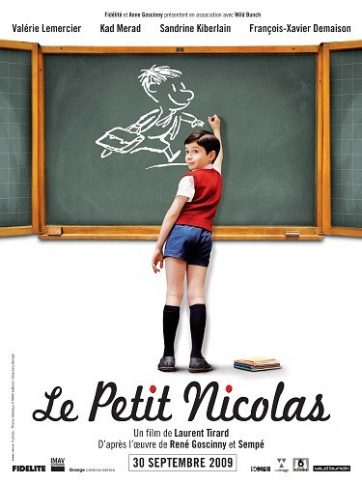 leasant touch in the film was the appearance of the well known French actor,  Gérard Jugnot ( you may remember him as a teacher and choirmaster in another classic French film  Les choristes). As soon as I saw him, I could not resist smiling, especially considering the scene in which he was acting. The film is packed with hilarious scenes and this is probably the first time I would consider a movie equally as good as the book it is based on. Oh well.  Admittedly the book byRené Goscinny is just a bit funnier though in its 90 minutes of screen time, it really entertains the viewer.  But, in my opinion, the film would succeed better as a believeable and realistic story if it didn't end so soon. Those 90 minutes pass quite rapidly, which makes we wonder if another hour of filming would have been beneficial to the film.  There would have been more time to include more of the original stories, as many were left out.
Overall its a good comedy and I think everyone will like it !