Liam James – Introduction

Most people would know Liam James from the short flashbacks at the beginning  of every Psych episode, where he plays the young Shawn. His acting career   however, contains many more titles. He was first seen in Good Luck Chuck, followed by Things We Lost in the Fire — where he appeared as an extra only for few seconds.
In Fred Claus, he played the character of the young Fred,  while in Horsemen he was the son of Dennis Quaid's character – a detective who's after a brutal serial  killer. Then he started appearing,  on a regular basis,  in the episodes of Psych, where he perfectly portrays the young Shawn in flashbacks showing  moments  from his childhood.  It was because of these episodes that people started to notice him. He also had a short, but noticeable, appearance in an episode of Fear Itself.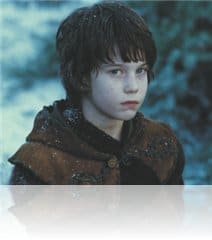 Undoubtedly, it can be said that his actual breakthrough came this year with the release  of Roland Emerich's blockbuster 2012, the  film about a  global cataclysm which strikes the world on the winter solstice of 2012,  according to the Mayan calendar.   In this catastrophic flick, Liam James   is featured, along with John Cusack.  Portraying Cusack's son,   Liam delivers a brilliant performance people will definitely remember. While  filming  2012, he  also did  some of his own stunts while submerged.
Hopefully,  2012 will finally launch Liam into the galaxy of stars and we will see a lot more from this talented young man.
This article is a guest contribution by William Spenser.