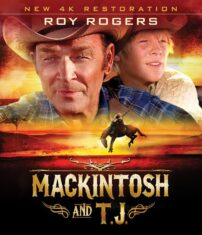 "We all get to where we're goin'. Some quicker'n others. What happens when the quick ones get there is, they usually have to wait." 
Marvin J. Chomsky's 1975 film Mackintosh and T.J. is one of those rare Coming-of-Age films you have likely not heard of, but would most likely enjoy if you stumbled upon it on your streaming platform of choice or if you caught it playing on the TV.  
The plot revolves around an unexpected friendship between Roy Rogers, a wandering ranch laborer, and Clay O'Brien, a fourteen-year-old runaway/hitchhiker whose ultimate desire is to visit the ocean one day. An unlikely scenario from today's perspective, but in the 1970s when the film was released, that might not have been the case. Seeing a young boy who swears he has no strings attached is a surprise. It's only a reminder of a bygone era when it was possible to befriend and help others without asking or caring about sidelong looks.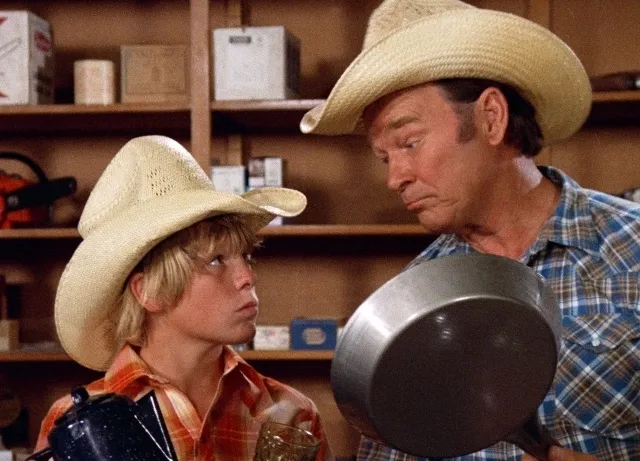 Having a streetwise kid with a cocky attitude and an older character acting as his friend and mentor is not unheard of in Coming-of-Age cinema. There is a strong intergenerational friendship present, but character development is weak mostly because the two characters are initially introduced through dialogue, then by physical appearances, and finally through action. 
Country music, rusted pickup trucks, weapons, bar fights, cowboy dances, horse taming and cattle herding all feature in the film's aesthetic. A remarkable combination of wide-ranging views of ranches and surrounding terrain as well as close attention to the individuals and drama is found in this film.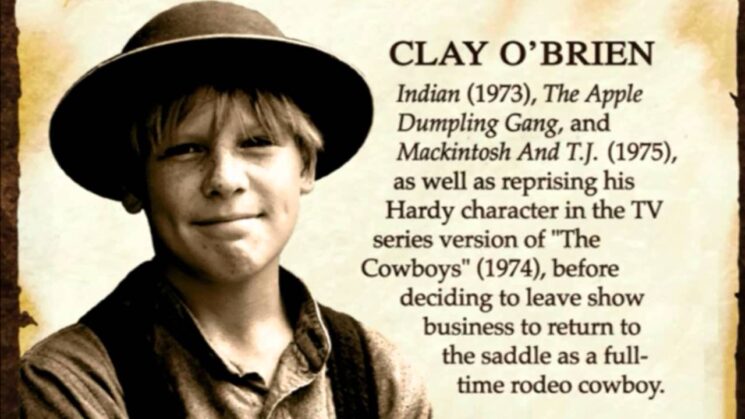 Thematically, Mackintosh and T.J. have some parallels with Coming-of-Age films like Honkytonk Man, which presents a far more emotional story but shares some similarities with the musical score that shapes the narrative. The Cowboys, starring John Wayne, is another match because of its western-style (and because young Clay O'Brien starred in it as well). And, last but not least, one is reminded of Criss Cross (1992) due to the similar appearances of Clay O'Brien and David Arnott. The plots, character arcs, and Coming-of-Age themes in all of those films are superior to those found in Mackintosh and T.J. 
http://youtu.be/XlhIFdFDCkY
While it's not the road movie I expected and it's not a classic of the Coming-of-Age genre, Mackintosh and T.J. is still an intriguing film with a narrative style reminiscent of one of John Steinbeck's novels and keeps the viewer interested in what happens next.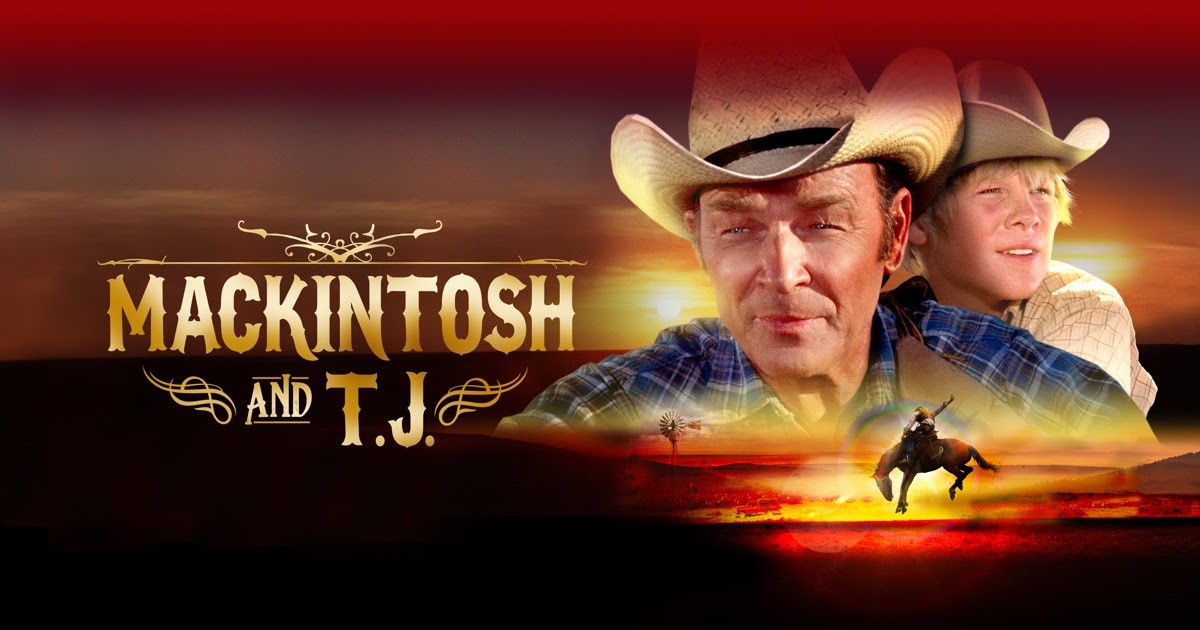 Mackintosh and T.J. (1975)
In short
Mackintosh and T.J.  is a story about an unexpected friendship between a wandering ranch laborer and a fourteen-year-old runaway/hitchhiker.