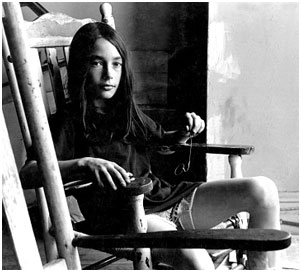 I found out about " Montreal main " in one of the "Coming of age books " I have. I was intrigued by its summary and the screen shot of it that was published in the book. Thanks to CVMC I now have seen the film and even trough it turned out to be a bit different than my expectations were I found it quite moody and interesting .  I am getting a taste towards films produced in Canada as the directors there seem always ready to work on topics many others would prefer to avoid ( Jet Boy for example is another example of a good Canadian movie )
The story in Monreal Main revolves about Frank Vitale – a  photographer and his circle of friends in Monreal in the 1960's.  The films turn-point is when Franc befriends the 12 years old Johnny after doing a photo session of him with the permission of his parents .  Johhny and Franch buddy up rapidly and their friendship flourish as each other teaches the other a lot of things about life – from how to take photos  to how to repair broken bulbs and work with electrical gadgets . However their age difference causes suspicion amongst Johhny`s parents and the friend of Franc. Carlos Martinez Escalona who reviewed the film in its IMDB page excellently described the overall tone of the film by writing : " It goes deep into the relentless fixations of a tightly knit society, where truths are told and lies are kept. Where the closeness of some people is sometimes unbearable and distance is painful." And that is indeed the case – especially those days when the paranoia seems to be everywhere and many people are willing to doubt such a wonderful thing as the real friendship.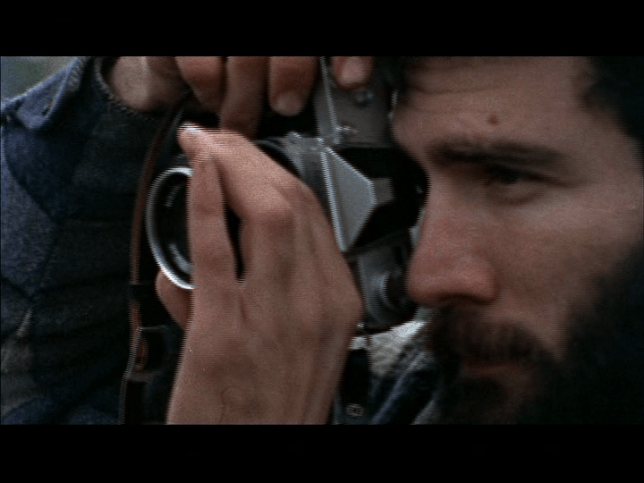 The film has its contrasts – contrast of feelings ,social classes and perceptions. Some of them are out there for everyone to see – while others are to be found in the dialogues and visuals trough out it . Speaking of dialogues Monreal Main is full of an intriguing ones , sometimes metaphoric – other times abstract or full of wisdom.  Generally speaking they as well as the film`s photography and editing are quite good , but one has to really concentrate to be able to understand or at least interpreted the director`s ideas – such as the parallel plots we observe trough the film which while distinct focus the attention to the central issues of the film – humans interaction , relationships and friendships.
As you know my review are  usually focused on movies which are partially or fully focused on the coming of age phenomena and "Montreal Main " is no exception. More than one of its characters goes trough the coming of age process as the story revolves – and as it is often the case one`s age doesn`t make that process more or less difficult nor less unique for either one.
I enjoyed the film and do not hesitate it to anyone who may found my review of it at least a bit intriguing. Admittingly I am not found of the ending of  " Montreal main " – but that is not because its is detached from reality – on the contrary – its just that once in a while I would like to see such good independent films with an ending as abstract and metaphoric as the scenes in them.
"Montreal Main is an extraordinary film. Naturalistic in appearance, it has the air of making itself up as it goes along. Yet every image in the film and every element of its style possess the resonance of metaphor. Everything is what it is and yet, like the classic NFB documentaries of the 1950s, suggests other things."
Take One -Montreal Main: uncertain identities ( source )
Official site of Montreal Main
The film "Montreal Main" celebrated its 31st birthday in Montreal – photo reportage