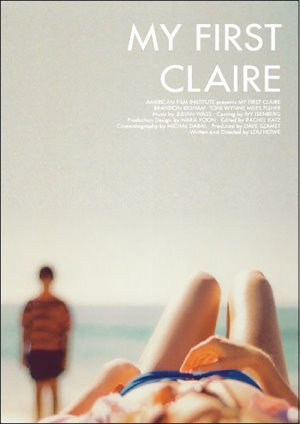 At some point during one's growing up, things start to get confusing. The opposite sex stops being described by "Yuck" and one develops an interest in his/her own body and some of its, to that point, latent functions. You realize that all of your peers know things that you don't – and keeping up with all those changes becomes a challenge of its own.
Youthful sexuality and confusion are at the core of Lou Howe's 2010 short film My First Claire.  In it, 11-year-old Teddy (Brandon Killham) struggles to make sense of all his sudden urges when he sees beautiful girls in real life, television or even in print. With his father being absent, and his friends laughing at his innocence, Teddy has no choice but to walk the road to manhood on his own.
That task gets even more complicated when he is introduced to Claire (Toni Wynne) – his new babysitter. She is beyond beautiful and, to his surprise, she doesn't mind hanging out with him.
Teddy has a lot of learn…
While the plot of My First Claire doesn't shine with originally (a sexy babysitter is quite a common fantasy for some), the movie is quite funky and refreshing while, at the same time, accurately portrays the anguish of youthful desire – when one is not sure what is really behind words such as "love" and "desire".
Brandon Killham is adorable and his portrayal of Teddy would make anyone sense (or recall) the youthful confusion that some girls or boys cause in us all.