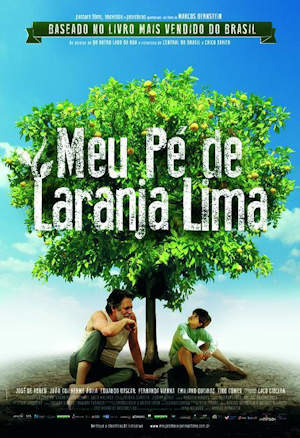 Coming-of-Age films originating in Portugal and Brazil tend to emit a certain warmth that makes watching them a rewarding experience.  Saying this, the first film that comes to mind is the 1996 Portuguese drama Adeus, Pai (Farewell, Father). Based on that observation, and the fact that the Marcos Bernstein film My Sweet Orange Tree (original title: Meu Pé de Laranja Lima) is based on a best-selling novel of the same name by the Brazilian writer José Mauro de Vasconcelos, I had high expectations of this 2012 drama. And it did not let me down.
The main protagonist of the film is eight–year–old Zezé (João Guilherme Ávila) who wishes that his father was not poor and unemployed so that his little brother could have a real gift for Christmas, and his mother could then work less and be able to take proper care of him and his brothers and sisters.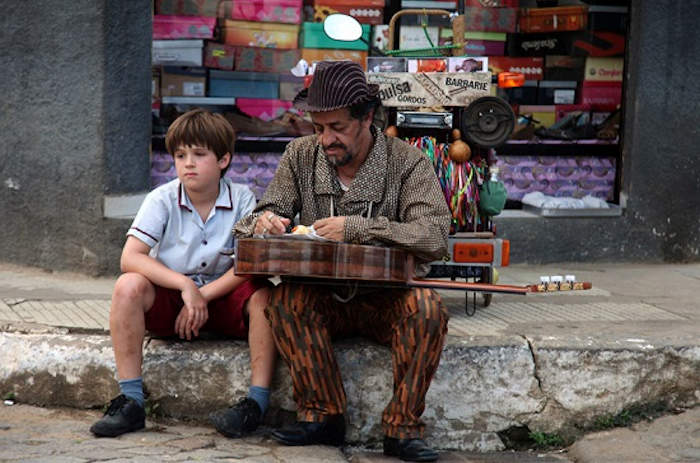 Asking for heavenly help doesn't seem to produce any results, so Zezé decides to take matters into his own hands by doing odd jobs — such as shoe shining and helping a local street musician sell his CDs.
Despite his good heart and intentions, Zezé always seems to find himself in trouble. His family's financial problems create real tension, and the boy often finds himself in the wrong place at the wrong time. Perceived as "bratty", "mischievous", and the "incarnation of evil", he often takes a beating from his older siblings. Zeze is a daydreamer with great imagination, unable to cope with the daily beatings and being misunderstood, he takes solace in a fantasy world that he creates for himself and his younger brother. While most boys have pets for companionship and friendship, Zezé befriends an orange tree – and not just any orange tree, but one that talks and is able to take Zezé on magical journeys.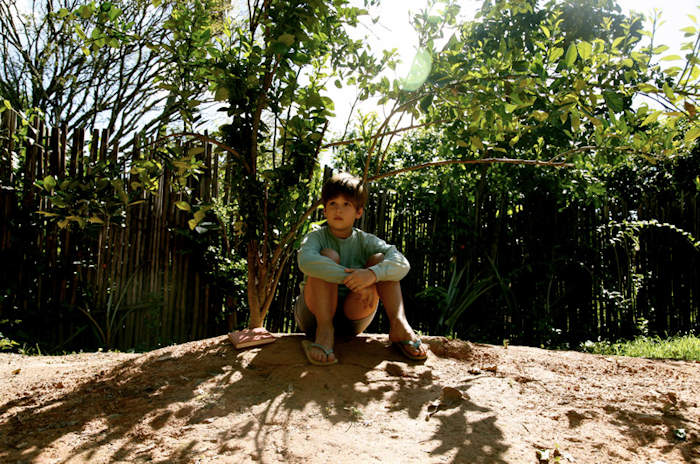 One day, challenged by other boys in the village, Zezé decides to ride the bumper of an older gentleman's car. Manoel Valadares, or "Portuga" (José de Abreu) as he is known in the village, is somewhat richer than most of the other village inhabitants, and he has explicitly warned the boys that any kid caught touching his fancy car will be punished. Unlucky for Zezé, he gets caught and spanked.  Humiliated in front of the other boys, Zezé wants his revenge, but it turns out that the older gentleman is not the monster he is believed to be.  A further encounter between him and the little boy ends with them starting to warm towards each other, and a new friendship arises.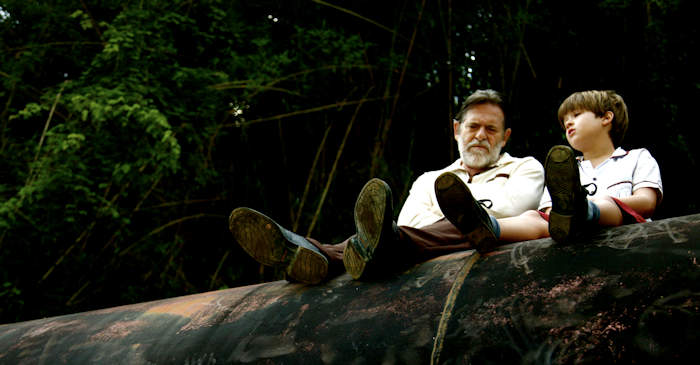 Portuga: I'll take you for a ride in our car. And you'll tell me those amazing stories. You'll tell your stories to everyone.
The chemistry between José de Abreu and João Guilherme Ávila in the film's lead roles is one of the factors that give a unique feel to the movie. João Guilherme Avila has the saddest eyes I have ever seen on a kid, and I can't imagine anyone watching the movie and not wishing for his happiness. He is able to express a wide range of emotions – from frustration and rebellion to awe and happiness, which reflect greatly on the emotional impact his character has on the viewer. The fact that the story is told in the first person — narrated by his childish voice — enables the viewer to associate with his character and/or remember what it felt like to be a kid trying to make sense of the world around him.
Trailer
The beautiful cinematography (best appreciated in the scenes portraying the imagination of the young protagonist) and skilful camerawork (the action is often shot from a low angle  –aiming for a realistic representation of the world as seen through a kid's eyes) are other highlights of the movie.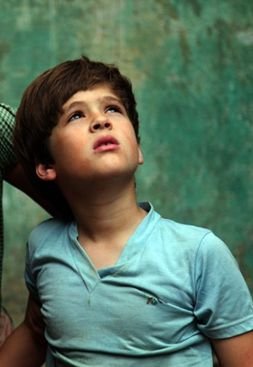 The friendship of little Zezé and Portuga is mutually beneficial despite the significant age difference between them — or maybe because of it. Portuga does not look down at Zeze, and his advice to him and ideas shared between them are given and received with ease. Appreciation, concern for the other's well-being and tenderness are ever-present, making My Sweet Orange Tree one of the best films with an intergenerational friendship as a central theme of its narrative.
I am not ashamed to admit that I watched the movie's final scenes with tears in my eyes. Tears not necessarily brought by sadness, but a weird mixture of joy, nostalgia, appreciation of life itself, and gratefulness for a beautifully told story.   Any movie that can evoke such emotions is a masterpiece, a gem to be discovered and cherished, and My Sweet Orange Tree is just that! A must see!
http://www.imdb.com/title/tt2402186/combined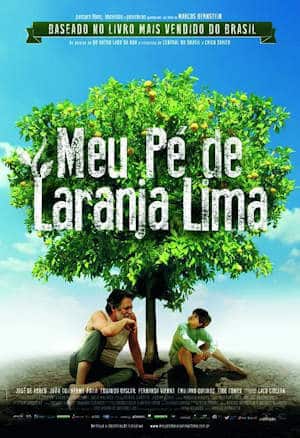 My Sweet Orange Tree (2012)
A must see!
My Sweet Orange Tree is a masterpiece, a gem to be discovered and cherished.