Pop Art
Country: U.K.
Language: English
Genre: Family/Drama/Fantasy
Director: Amanda Boyle
Actors: Bill Milner as Toby
Duncan Clark as William Spears
a.o.
Runtime: 15 min.
Pop Art is rather abstract and symbolic movie. In it Bill Milner plays the role of the 12 years old Toby who befriends an inflatable boy. One is to do some thinking to recognize the metaphor – but I am sure that many of you either know or could recognize that inflatable boy in your own self's . The films deals with the serious topic of grieving – as Toby`s mom died a year ago , but his dad just could not move on – and neither do Toby . Would his new friend help him – would Toby help his new friend when he gets bullied at school ?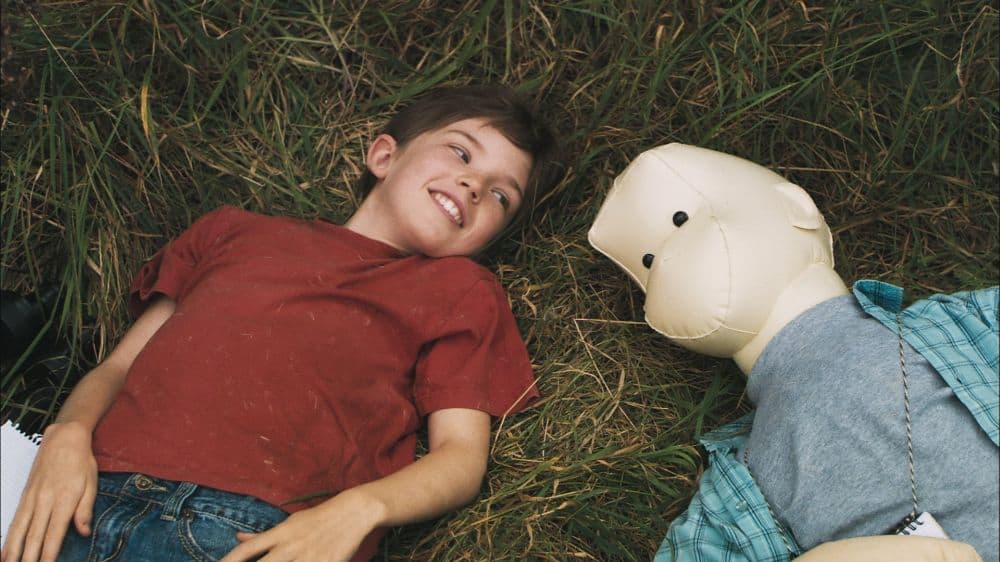 The film got screened at the Birds Eye View Film Festival ( 2009 ) and I could not agree more with its director Amanda Boyle  who said about the young star in her film :
"Bill Milner in Pop Art is already a British film star who has an exciting career ahead of him."
Head over to the PS : The picture was shot with a Sony HDW-F900 camcorder
PSS : I was pleasantly surprised to see Bill in a new light – a bit tougher then in his last films .