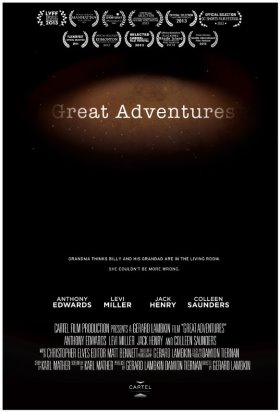 The Australian filmmaker Gerard Lambkin invites the viewer to take an epic journey in his 2012 short film titled Great Adventures, joining ten-year-old Billy and his grandfather as they roam the high seas, cross the mighty Sahara, capture pirate treasures … and much more – every Sunday afternoon before tea.
Narrated in the first person, the story is told via a series of flashbacks through which the grown up Billy recalls the great adventures he took part in with his Gramps. The narration is passionate and the atmosphere tense, so there won't be a single viewer's heart that won't throb with excitement.
Utilizing a creative mixture of sound effects and voice-over, the director manages to immerse the viewer into the wonders of the childhood imagination. The storytelling is packed with sensual and emotional stimuli that intensifies one's sense of reality.
Skillful editing allows for some brief moments of unwind, which allows the viewer to take a breath while providing intriguing comic relief. Jack Henry, in the role of Billy's granddad, and Levi Miller as Billy, play their roles so convincingly that if I were to set off on such an adventure,  I would consider it an honor to have them by my side. Likewise, Anthony Edwards, appearing as the grown-up Billy, narrates the story with a passionate voice and expressions, achieving a dramatic effect that makes the story powerful and memorable.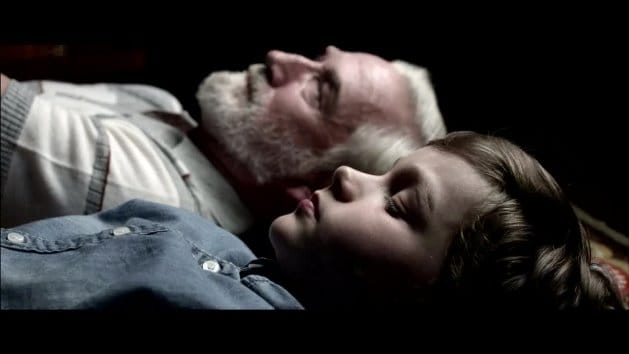 At the end of this six minute film, I was overwhelmed with emotions. I was further moved at the finale, discovering that the film had a much greater profound purpose than just a recollection of childhood memories.
So it is with no hesitation that I wholeheartedly recommend Great Adventures – a masterpiece of storytelling that viewers of all ages will adore.
Watch the entire film below: