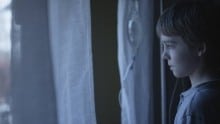 Can a seven-minute-long movie evoke multiple feelings? Ruben Pracas proves it can with his heartwarming short film Revive. What's more, true to the maxim that cinema is a visual art, he has achieved the evocation of a range of emotions without using a single line of dialogue, in what I found to be a very inspiring film.
The story develops over the course of several days. A young businessman hurries off to work – stultified by the monotonous office routine. One day, while on his way to work, the businessman accidentally looks up and notices a sick boy looking at him from a children's hospital window. They exchange looks, and suddenly the businessman decides to do something to cheer up the child. Each day as he passes by the hospital, the businessman tries to brighten the youngster's day.  But one day, when the businessman looks up, the boy is no longer there ….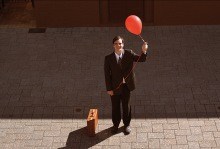 Revive is filled with symbols that are impossible to miss – such as a red balloon. Balloons can represent childhood, hope or innocence. In a way, the boy and the businessman create their own reality – a better one in which I would gladly live.
Revive was a finalist in the 22nd Tropfest Australia Film Festival and won the Tropfest People's Choice Award.
Watch the entire film: