Every fan of both treble music and nice rocking vibes has probably heard, on more than one occasion, about the Russian group Robinzon.
The group's official website is in Russian only, but a visit there is well worth your while, even if you have to use a translation mechanism like Google Translate.  There is now also a western fan website which provides abundant information in both French and English.  It's definitely a must visit for the amount of information that can be found there.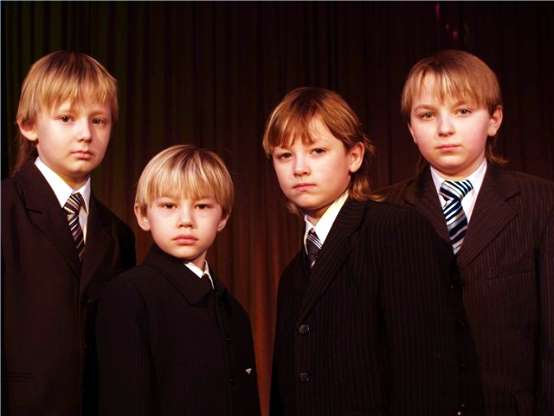 Robinzon -A group with tradition
The group itself has quite a history since it was established more than 20 years ago (in 1986) in the city of Ishim, Siberia. The group has had several generations by now, as members leave and are replaced by new, younger members. Today, the group is composed of talented members who are 8-18 and who write and compose their own songs and then perform them in such a manner that usually it does not take more than one listen to convert people, who have never heard of them before, to devoted fans. Robinzon's music repertoire is  quite rich and includes pop, rock, jazz, children's songs, uplifting vibes and touching ballads and even classical music as they sometimes adapt classical music composed by Mozart and Beethoven. Nowadays the band is innovative and progressive – they've had  concerts which were streamed live on the Internet as they were happening. In addition to that, their newest compositions include modern dance beats ( for example their song Голуби pigeons ).  At the time of the writing of this post, the group's discography includes 27 albums.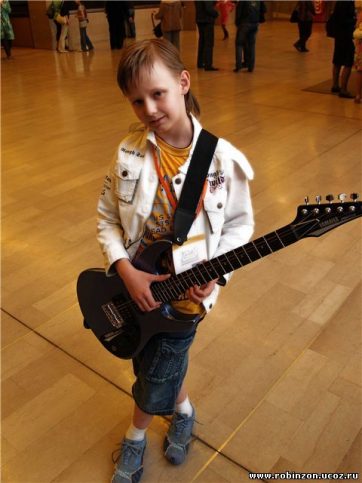 Robinzon -Wave
The purpose of this article is to introduce the group to the audience of theskykid.com. I hope that what you've read so far will make you want to look for more information about them, which you will be able to find on the websites that are linked at the bottom of this post. Any feedback, comments and suggestions are welcome, regardless if you were familiar with the group before reading about them here or this is the first time you've stumbled upon their music (lucky you = so many things to explore from now on, so many good vibes to listen to).
Note : Picking only few video clips to showcase in this  post, out of the immense collection of Robinzon music, turned out to be an extremely hard task. The main issue being that I liked too many clips and as soon I picked a few, I saw another one which made me want to include it as well. So at the end I picked the first couple I found – leaving it for you to check their YouTube channel and the related videos. Robinzon will soon be featured on TheSkyKid.com Radio
Robinzon – Love
Robinzon official web site (RU) ******Robinzon western web site (EN)(FR)
Official YouTube channel******BCSD profile
Those of you who know Russian = check out the Robinzon`s topic at the Kidsmusic.net.ru forum
Каждый поклонник и музыки требл и рокового драйва, наверное, слышал, и не один раз, о русской группе "Робинзон". Официальный сайт группы пока есть только на русском языке, но побывать там стоит, даже если вам придется использовать переводчик, такой как Google Translate. Существует также западный фан-сайт, на котором есть много информация на французском и английском языках. Его определенно нужно посетить – там можно найти очень много информации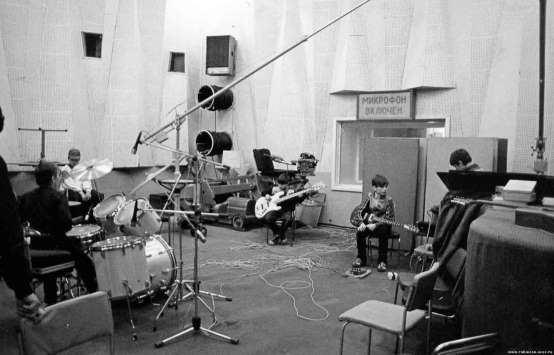 Сама группа имеет достаточно длинную историю, поскольку она была основана более 20 лет назад (в 1986) в городе Ишиме, в Сибири. К этому моменту в группе сменилось несколько поколений, так как ребята уходят и их заменяют новые, более молодые участники. На сегодняшний день группа состоит из талантливых ребят 8-18 лет, которые пишут свои собственные песни, а затем исполняют их так, что обычно после первого же прослушивания люди, которые никогда не слышали о них ранее, становятся преданными поклонниками. Репертуар Робиков достаточно богат и включает в себя поп, рок, джаз, песни для детей, драйвовые композиции, трогательные баллады, и даже классическую музыку, так как они иногда адаптируют произведения Моцарта и Бетховена. Сейчас группа прогрессирует – у ребят были концерты, которые транслировались в прямом интернет-эфире. К тому же в их новых композициях есть современный танцевальный бит (например, песня "Голуби"). На момент написания этого поста, дискография группы включает в себя 27 альбомов.
Робинзон – Телефон
Целью данной статьи было представить группу аудитории theskykid.com. Я надеюсь, что то, что вы сейчас прочитали, заставит вас захотеть посмотреть дополнительную информацию о Робиках. Её вы сможете найти на сайтах, линки на которые я дал в нижней части этого поста. Любые отзывы, предложения и замечания приветствуются, независимо от того, были ли вы знакомы с группой, перед тем, как прочитать о них здесь, или в первый раз наткнулись на их музыку (вам повезло = вам так много ещё предстоит узнать, столько прослушать).
Примечание: Выбрать лишь несколько видеоклипов из огромной коллекцией музыки Робинзон оказалось чрезвычайно трудной задачей. Главный вопрос в том, что я люблю слишком много клипов, и как только я выбрал несколько, я увидел другие, и мне захотелось включить и их. Таким образом, в конце концов, я выбрал первую попавшуюся пару – оставляю на вас проверку их YouTube-канала и связанных с ними видео.
Робинзон– Oтпусти
Те из вас, кто знает русский, следите за темой Робинзонов на форуме Kidsmusic.net.ru