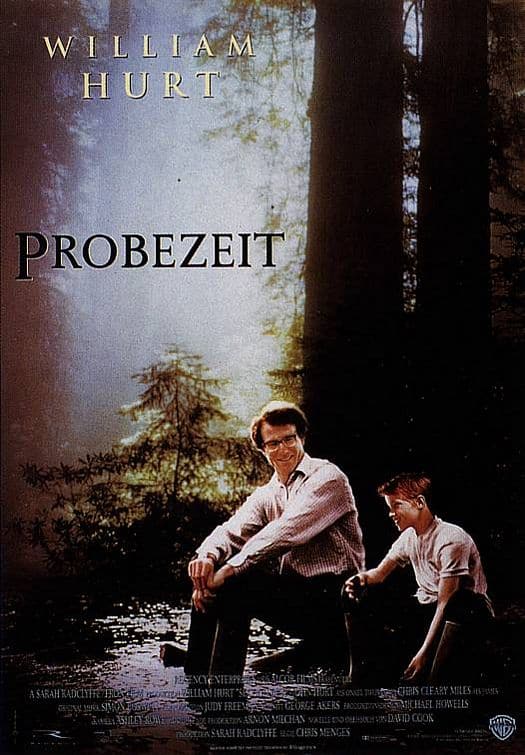 Second, best is a touching and moving masterpiece directed by Chris Menges. The plot reminded me of another great British movie – "Dear Frankie. "I guess it is that father–son relationship that makes movies like these two so special. The loyalty of the son, both in the characters of Jimmy, played by Nathan Yapp and Graham Holt (William Hurt), is touching, and I am not ashamed to admit that there were moments of this movie that truly brought tears to my eyes.
One other reviewer wrote:
"Chris Cleary Miles' apparently initial screen performance as the troubled youth is nearly amazing."
And I couldn't agree more with that – the acting of Chris Cleary Miles, William Hurt and for that matter, all the other actors in this movie is first class – their gestures, the words they say, the way they say them – you have to watch it to experience the movie – because that is what you are going to get an unforgettable experience.
The flashbacks moments (the memories of the little Jimmy) were very carefully chosen, and I felt really weird watching them, knowing that there is something more hidden there. This feeling stayed with me until the final scenes in which these flashbacks became more revealing …
They're also a lot of symbolism in Second Best –the scene in which the boy looks at the man who wants to adopt him through a broken window is just one example, and if you watch it more than once, you will surely notice many other symbols – the letter, the scars … etc.
You couldn't watch the movie without noticing how much the music contributes to it – piano or guitars. It fits the scenes really well – making the emotional impact on the viewer's powerful and overwhelming.
http://www.imdb.com/title/tt0111102/combined