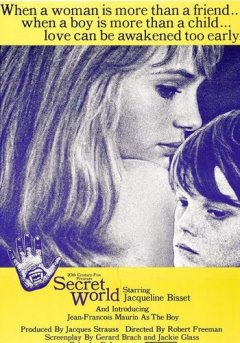 Secret World (1969) is an exquisitely shot French film directed by Paul Feyder and Robert Freeman. It focuses on the intense feelings and fascination of 11-year-old Francois (Jean-Francois Vlerick) towards a much older woman.
Excellent cinematography
Unfortunately, the story development doesn't match the film's excellent cinematography. After an intriguing opening scene, the story slips into a painfully slow pace. More than thirty minutes are spent establishing the role and the background of the story's protagonist. Francois turns out to be an orphan who is taken under the wing of his uncle and aunt.
The family has a grown-up son of its own, a rebellious playboy who doesn't hesitate to hit on his father's mistress (who is visiting the family under a false pretense). That same woman becomes an object of attraction to the young Francois, although it's not entirely clear if, at his age, his love is merely an expression of his need for female attention – the kind of attention that only a mother can pay to her son.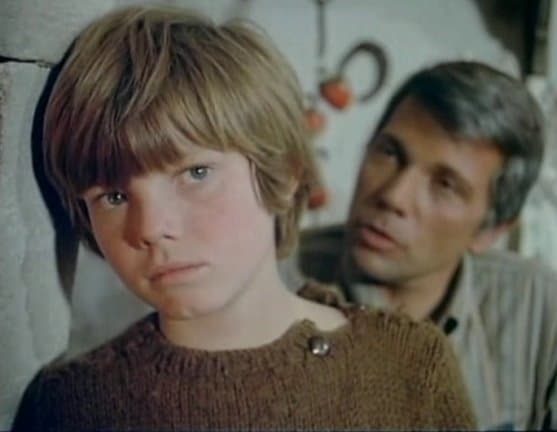 The overall esthetic of the film and the way in which the story is told brings back memories of Philip Leacock's 1956 film The Spanish Gardener – especially with regard to the attention being paid to the portrayal of the sensible nature of childhood's mentality. One can also draw parallels between Secret World and other classical Coming-of-Age films, such as Mauro Bolognini's Agostino or Luigi Comencini's tragic drama Incompreso.
The musical score builds expectations …
The musical score is mainly comprised of dramatic piano pieces that one commonly associates with either horror films or tragedies. But the open-ended finale leaves the viewer to decide what category (outside of the Coming-of-Age genre) the film can be classified. Admittedly the expectations that the narrative built in me were not met…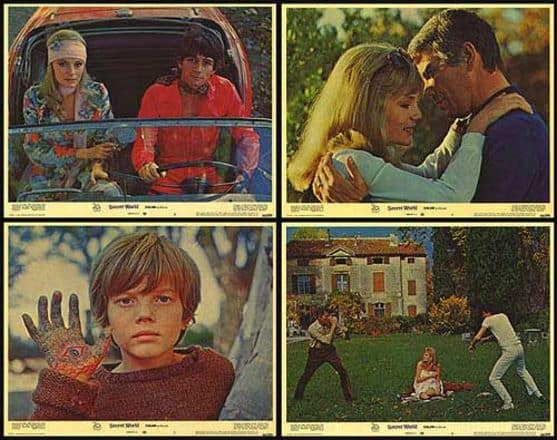 While I enjoyed the frequent close-up shots that focused on the young lead (whose facial expressions convincingly revealed bits of his inner world), I spent a lot of time looking at my watch until the last ten minutes of a film that totals two hours in duration. And I think this would be the case with most viewers, especially those accustomed to the swifter and more dramatic development in newer films.
The fact that one of the directors was The Beatles' official photographer would be enough to convince some people to see the film. Or maybe the hint of controversy may entice other audiences. Yet I won't blame anyone if they decide to skip the movie in favor of one with a more consistent story.