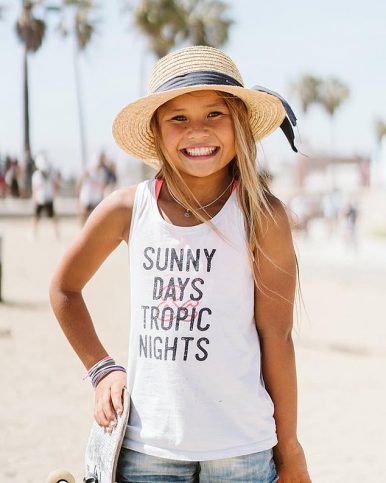 She has endorsed brands with Serena Williams. She has shared stages with icons of Women's sport like Gymnast Gold medallist Simone Biles and Caster Semenya. She has competed in international competitions and won awards in the UK, Estonia, Sweden, and Estonia. She has more than 300,000 followers on Instagram and her videos have been viewed more than 50 million times. And guess what? She also turned 13 this July.
This is Sky Brown, who looks like just another little kid trying to have some fun. Don't get fooled by her innocent looks. There's more to this young girl than what meets the eyes.
There's more to this young girl than what meets the eyes.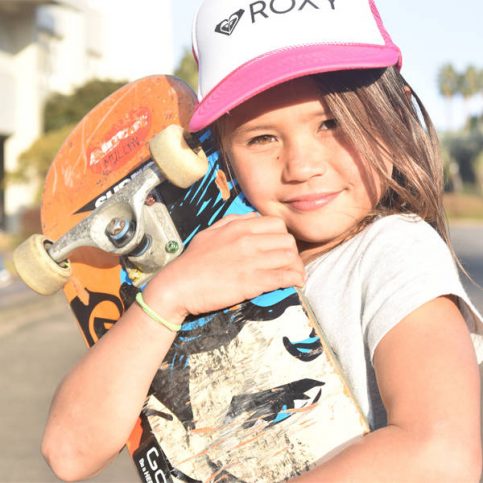 Sky Brown is all set to represent the UK Skateboard team in Tokyo 2020 and, if that happens, she would be the youngest ever to participate in 124 years of modern Olympics. If that weren't enough, Sky Brown is an avid surfer and winner of the Dancing with the Stars. Her resume is already very impressive. Besides, she has designed a skateboard to help fund skateboard schools for underprivileged kids in poor countries. So who is this kid that has taken the entire planet by storm?
She has taken the entire planet by storm
It was love at first sight for her, when she saw her father skate. She was just three but immediately picked up the sport and in no time learned the skills and tricks that make the sport fascinating. Along with her father, she was inspired by female skateboarders like Alana Smith. And then, at the age the eight, she participated in Vans US Open Pro Series. No surprise; she was the youngest ever in the competition.
But, the most fascinating part of this kid is that she is no different from other kids of her generation. She has been quoted as saying that she just wants to get out there and have fun. She says she doesn't bother much about whom she is competing with or any such thing. She loves Sia and Nicki Minaj and loves listening to music while practicing.
Girls can do anything
This cute little girl, who has been interviewed often, says that she wishes to change the entire image of skateboarding. It's not just a boys sport she says and wishes to inspire girls all over the world to take up the sport. She believes girls can do anything, she says, and  urges other kids of her age to do it just for fun and not care what people say; exactly what this world needs.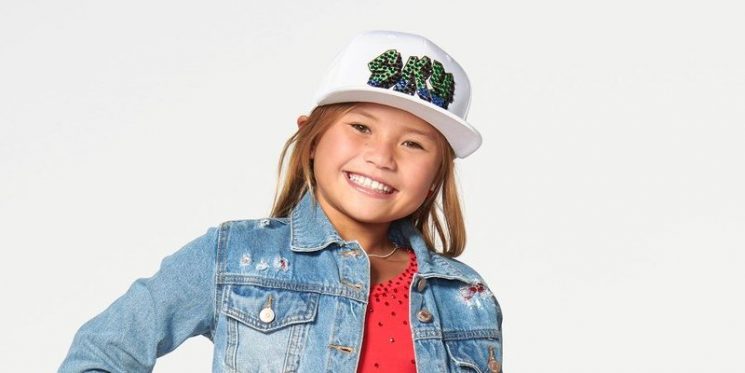 During the finale of Dancing with Stars, Sky and her partner, JT Church, received a perfect score for their performances. People Magazine mentioned that Sky Brown was the embodiment of a young winner. She has a positive desire, lots of talent, and a desire to keep giving her best, the magazine wrote about this young sensation. But it's not only about Skateboarding, Surfing, and Dancing for this young girl, who has now moved from Japan to the UK. She says she wants to do all: to travel, sing, surf, climb, fight and everything else out there.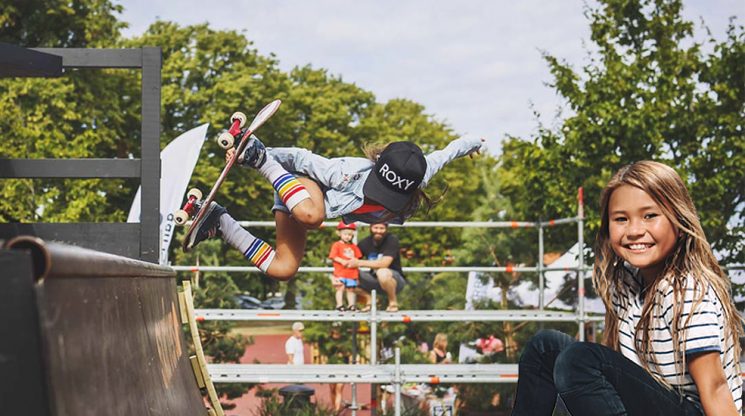 Skating, according to her father, has never really been about being better than anybody else for the kids. For them, it has just been about having fun, says her father. The sky isn't alone in this; even her brother Ocean, just 7-years-old, can shock you with his skills. The two kids partner for the videos online and it's a treat to see the siblings in action. And, you can see it is all about fun for them. Perhaps this is the attitude that has made Sky reach heights without losing her childhood.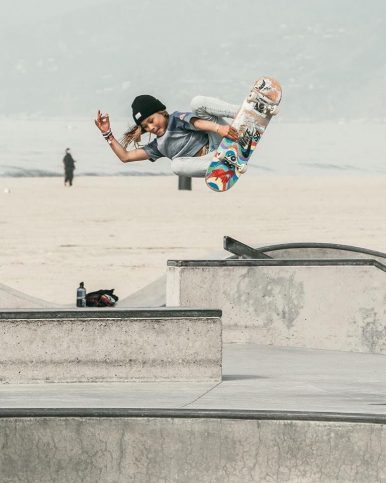 Unlike how the image of success is portrayed where it is all about sacrifice and leaving everything aside, Sky is relaxed in her approach and goes in the other direction. She even said philosophically after her victory, "Be brave, be strong, have fun- and do it because you love it." It's all about doing what she loves for Sky Brown.
This multi-talented kid might soon compete for the Olympics and, when that moment comes, it just won't be only about her. It will be about all those little kids like her all around the world who want to do what they love and have fun.
Sky Brown is the embodiment of this new era and a much-needed inspiration for all the kids who want to do everything they love and just have fun while doing it. She is a precursor of days to come.