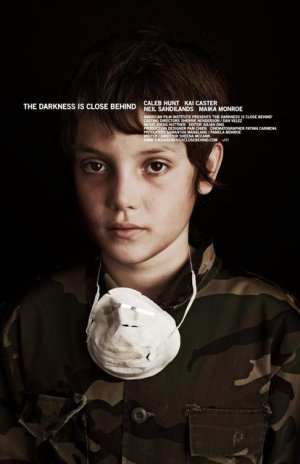 Sooner or later we all face situations in which a decision has to be made – and there is never a guarantee that we will make the right one. With a disturbing yet affecting title, Sheena McCann's independent short film The Darkness is Close Behind tells the story of a teen forced to take responsibility long before he's ready for it.
Jesse (Samuel Caleb Hunt) and his younger brother Joe (Kai Caster) have a tough life. Living in a house that looks more like a junkyard than a home, they supply their father with ingredients he needs to cook methamphetamine (even if one has seen an episode of the crime TV series Breaking Bad, it's possible to get confused by what really happens). A problem with the latest batch angers the boys' father and it becomes Jesse's responsibility  to protect and raise his younger sibling.
Featuring immaculate photography, The Darkness is Close Behind is one of those social dramas that builds up its story and the tension to a harsh and intense finale.  It's a story of failures, maturity and responsibility that won`t leave you indifferent.
Watch the entire short film below: