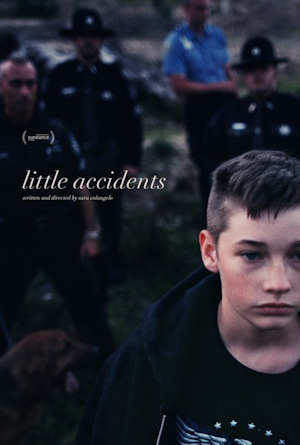 It doesn't come as a surprise that some of the best Coming-of-Age movies belong to the Indie scene. The 2014 debut feature film of writer/director Sara Colangelo, Little Accidents, is no exception. It also confirms my observation that women directors (Ursula Meier – Sister and Home, Dorota Kedzierzawska – Jestem — and now Sara Colangelo) generally show more understanding of the inner world of young male characters than do their male counterparts. They (the woman directors) are able to direct a drama that significantly affects the audience without manipulating it with overtly over emotional sentiments.
As in any serious film, the action and the characters of Little Accidents have very little significance beyond the context of the film itself. A subtle, yet sensual, portrayal of guilt and innocence lost – revealing truths of human nature through the character of Owen Briggs (Jacob Lofland), who endures in a struggle against the human weaknesses present in his personality after an accident that has forever altered his world.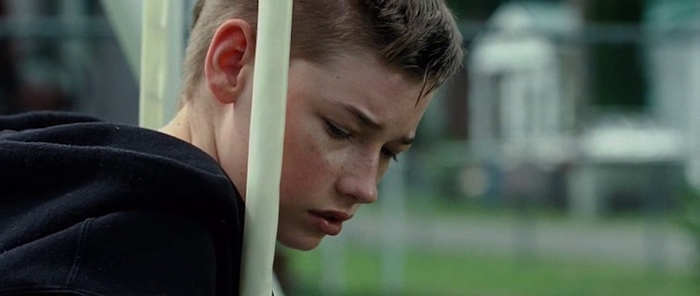 Even though in my review of Jeff Nichols's 2012 film Mud I focused mainly on the acting performance of Tye Sheridan, it should be noted that the solid supporting role played by Jacob Lofland contributed a great deal towards the poignancy of the narrative. Now, having a lead role for himself in Little Accidents. Lofland makes an impression with the naturalness and sincerity he projects on the screen.
There are always burdens that each of us carries throughout our lives. Whether those are similar to those of the protagonist of Little Accidents or not, identifying with Lofland's character and his internal struggle comes naturally.

During the 105 minutes of the movie's runtime, the action drags a bit, but that is not unheard of in psychological dramas. Guilt and forgiveness, intertwined with grief and responsibility, makes for a powerful narrative. The slow pace does not diminish the effectiveness of the narrative, as the alternative storylines of the film's other main characters challenge the viewer to guess how they will tie into Owen Brigg's fate.
Little Accidents is a gem of the independent Coming-of-Age cinema, and I don't hesitate to recommend it.
Little Accidents Trailer