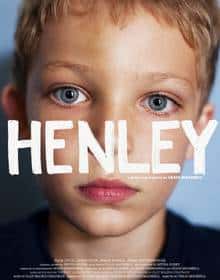 In 2013, I wrote a review on a short film directed by Craig Macneill titled Henley. It's a twisted story about a young boy (Hale Lytle) helping his father run a motel somewhere in rural America.
The film managed to shock and provoke despite the limited screen duration. I finished my review announcing that a full feature was in the works and expressed hopes that it would be equally haunting.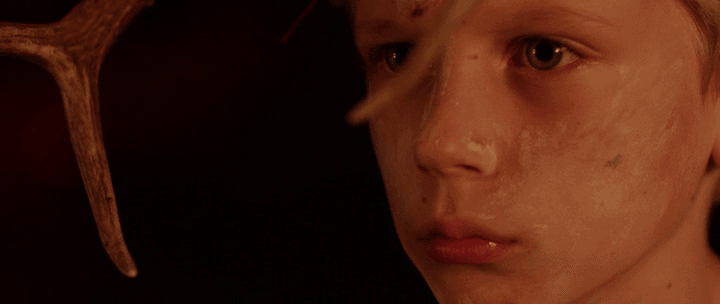 Two years later, I saw The Boy (released in 2015) and, recognizing the common motifs (the story in both films is based on Clay McLeod Chapman's novel Miss Corpus). I knew this was it: the full-feature of Henley — expanded, improved, and as creepily shocking as I hoped it would be.
The setting: an isolated motel at a place that has lost its touristy allure. Yet, John (David Morse) keeps managing the family-owned premises – hopeful that one day he could pass it on to his nine-year-old son Ted (Jared Breeze). John's wife is long gone – escaping the dilapidated family business by joining a trucker and heading to Florida, leaving her son behind. John does his best to raise his son properly, but the boy lives an isolated existence with no real friends other than a rabbit and a few chickens raised by his father.
With little to no guests at the motel, Ted fills his time by wandering around collecting roadkill animals (who have found their deaths under the wheels of a passing car or a truck), for which he receives a small tip from his dad. The tips he saves for a grand goal.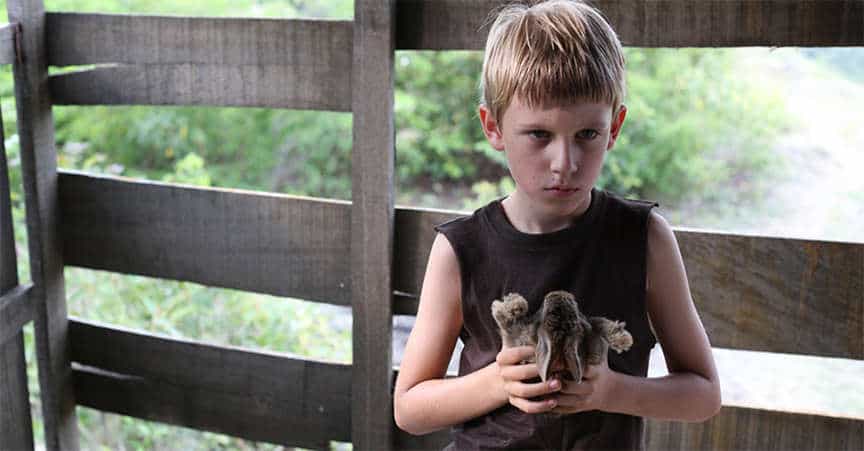 The Boy has kept the slow-paced development that I remember from Henley. While this could definitely disappoint audiences used to swift action, it allows for extensive character development of the lead protagonist – Ted. It takes time to fully grasp the personality and motivation behind the young boy's actions. Yet the experience is as shocking as rewarding, especially when one begins to recognize the sociopathic tendencies lurk behind the seemingly innocent, adorable, wide-eyed kid.
The Coming-of-Age elements are present as Ted absorbs the comportment of the few motel guests while being undeniably profoundly affected by the isolated atmosphere. He develops an alarming obsession with death, furthered by his peculiar passing time (he also appears to be homeschooled). There are hints that the boy desperately seeks attention, love, and acceptance (like we all do). Yet he fails to attain those from the guests that pass by and even from his own father, who loves his son but has somehow lost connection with his persona.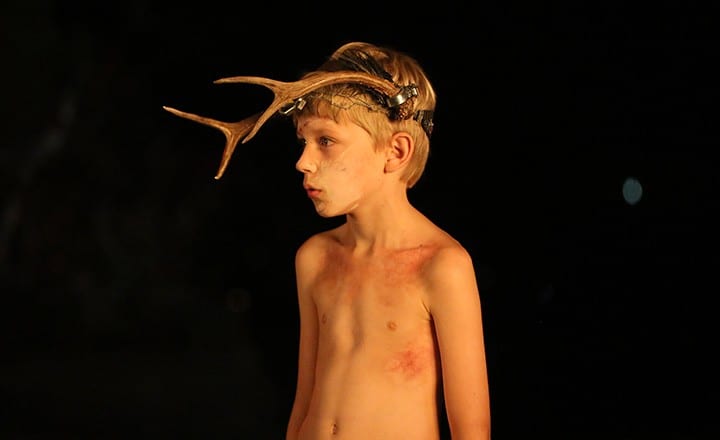 The common motifs of the Coming-of-Age narratives such as sexuality, bullying, and the like are still present, only shown through a unique prism that wipes all the clichés out of the narrative, making it more appealing for those who, like myself, have seen hundreds of movies with a rite-of-passage thematic.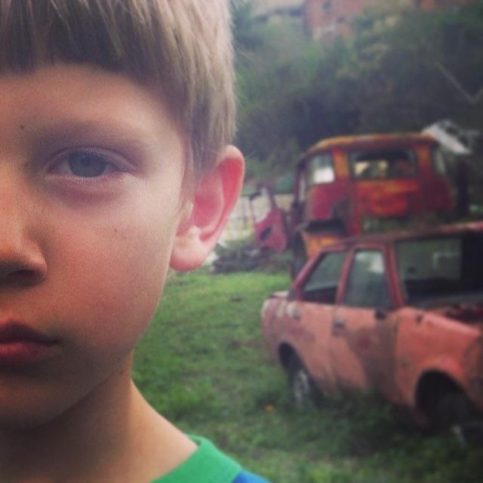 As if to counterpoint the deliberately slow pace of the plot development, the film's cinematography is excellent – including both elaborately voyeuristic shots of the daily endeavors of the young protagonist and shaky authentic camerawork when the psychological actions turn physical. The setting too plays an important role — whether it's the motel itself, the surrounding mountains, a road, or a car cemetery – each essentially becoming characters on their own.
A character study can only be successful and engaging if the actor portraying the character succeeds in portraying the complexity of his human nature. For a relative newcomer to the cinema, Jared Breeze delivers an impressively authentic performance, which even (disturbingly enough) made me briefly associate with his character and see the world through his eyes. In my book, that is one of the main criteria that separates a good movie from a mediocre one.
Trailer
https://
Recommended!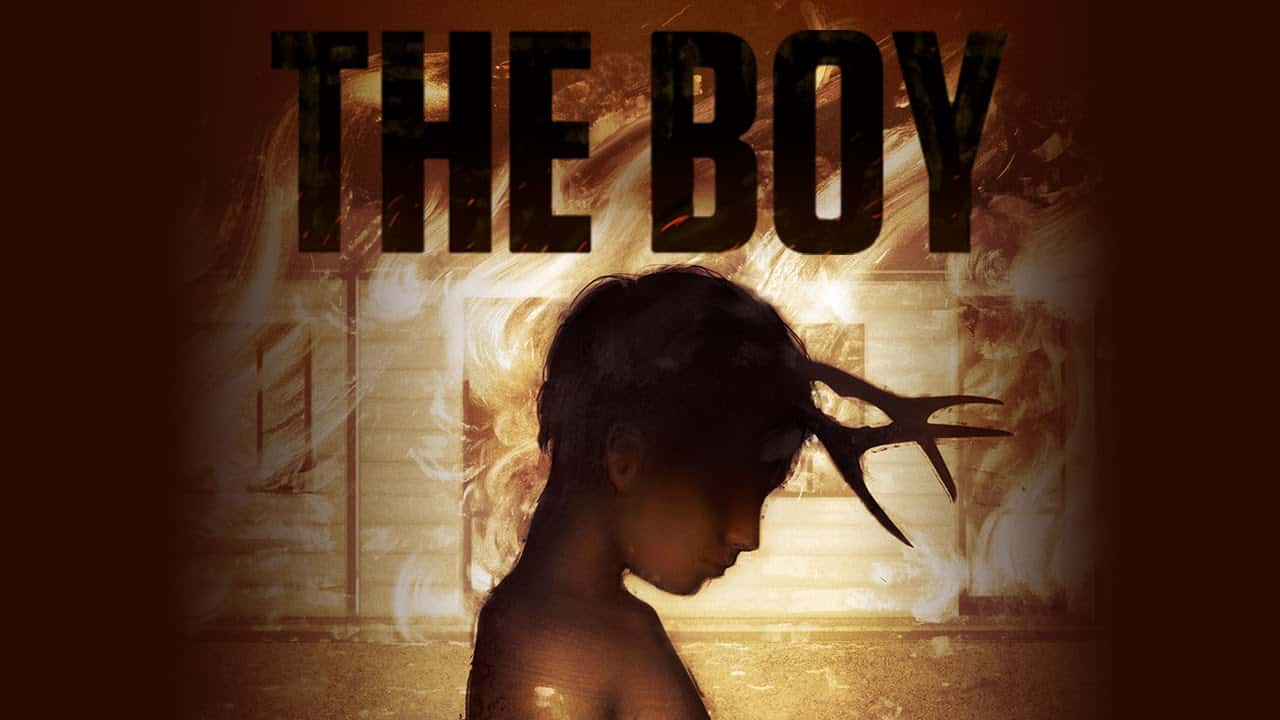 In short
Newcomer Jared Breeze delivers an impressively authentic performance in The Boy, an intimate portrait of a 9-year-old sociopath's growing fascination with death.