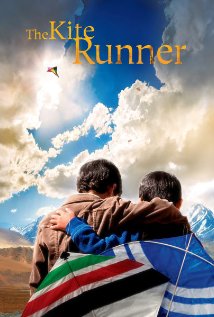 Beautiful movie full of wisdom and emotions. I admit that there are still tears in my eyes after seeing this brilliant masterpiece directed by Marc Forster (
Finding Neverland
). After seeing the final credits I really feel that this movie enriched my life. The plot is brilliant and provides many surprising outcomes – some scenes are disturbing , other draw tears in my eyes , and some evoked anger in me – I have said it before – it a movie makes you feel than its succeeded in its mission – to tell a story and suck the viewer into it. It is not an easy task to decide what this movie is about – friendship , betrail, lost innocence, forgiveness ,devotion….I can go on like that for a long time.
The Kite Runner is based on a novel of the name name written by an Afghan American author Khaled Hosseini. I liked the movie so much that I already own a copy of the book and am going to start reading it soon . I have heard that the book provides much more insights to the story then the movie does – which is usually the case with books. The script of the movie can be downloaded for free. On the same time you could also listen to the soundtrack – which is quite remarkable ( I got a copy of it as well).
The acting in the movie is really good – once again first time actors such amazed me with their talent and convincing performance. Zekeria Ebrahimi and Ahmad Mahmidzada who are the child star in the movie moved to Saudi Arabia because their family fears that they could be kidnapped or even assaulted because of of a disturbing scene in the movie. Actually the movie was delayed – because the studio wanted to ensure that the boys are safe . More info and links you can find on the movie`s Wikipedia entry.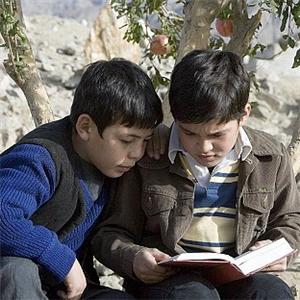 I am not going to reveal much details of the plot as you will be able to get an idea about it from the trailer of the movie which I have included below. I hope that the review will be useful for you anyway and I urge you to see the movie when it gets released to your country. I really have to make a top 10 of my all time favorites – and I am sure that The Kite Runner will find its well deserved place there.