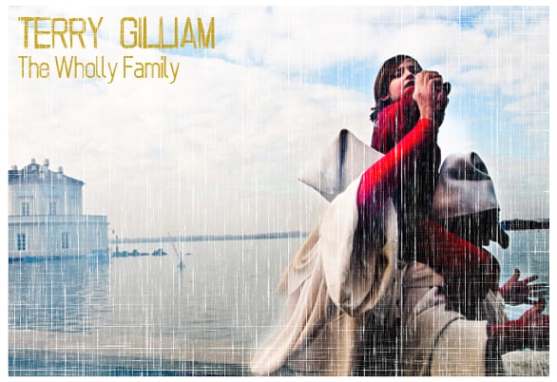 Are movies capable of expanding the ways in which one sees the world?
Arguably yes – if one gets engaged in the story, entertained and/or inspired by it.  One of the sterilized approaches used in cinema, which aims to alter the viewer's perception, is Magical Realism, which I briefly mentioned when reviewing Jan Jakub Kolski's film Venice. The short film I chose today combines the blending of reality and fantasy with surrealistic imagery, which links alternate realms of existence. Released in 2011, The Wholly Family explores the experiences of a young boy who accompanies his parents on a trip to the Italian city of Naples.  The movie is directed by Terry Gilliam, who most fans of the Coming-of-Age genre associate with his 1981 film Time Bandits (he also directed Brazil and 12 Monkeys).
Gilliam has a solid fan base. Yet, prior to seeing The Wholly Family,  I lacked the motivation to explore his works.  But this 17-minute short film, with its complex narrative and highly stylized visuals,  made quite an impression on me. The film was shot on location in Naples, and the city atmosphere, spirit and culture feel very authentic – that is if one is able to set apart the alternate universes that, while surreal, feel equally real. The plot offers several surprising twists,  some surprisingly shocking (one was shocking enough to make me feel a tension in my stomach – like one feels on a roller-coaster).
While the young lead is a boy (played by Nicolas Connolly), the film brings to mind Alice in Wonderland – with some black humour thrown in.  Yet, while I enjoyed the visuals, the score and the narrative, the acting performances were somewhat disappointing. I would agree with Nickolas Devito's comment on the film's IMDB page that the supporting actors outperformed the leads (essentially the roles of the boy and his parents).  The Wholly Family has a certain re-watch appeal to it.  I found myself appreciating it more during a second viewing.
Another Art-House flick you may be interested in Baby Bump (2015)