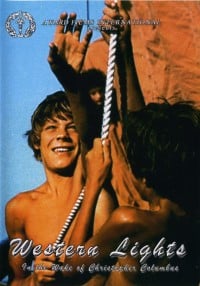 Do you believe in Atlantis?
History is full of mysteries and legends: Atlantis, the Mayan civilization, the Olmec.  Will a group of young French students be able to solve some of them?

Set sail with twelve young explorers who decided to follow the route of Christopher Columbus from Spain to the New World. Be a sailor, an archeologist, a diver and a student with them – and experience  their adventures.
Several years ago I had heard of the French documentary Western Lights, yet I doubted it would be worth my time.  Having seen it now, I must admit that I should have seen it earlier, as it really filled me with the desire to find out more about the voyage of Columbus and the civilizations he encountered.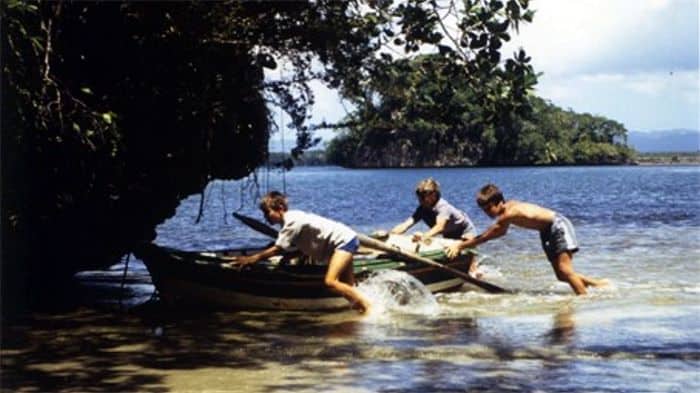 For the most part, the atmosphere of the film is similar to that of the travel documentaries one can expect to find on television channels such as National Geographic. Twelve French boys, accompanied by their teachers (they appear so rarely on screen that one can easily remain with the impression that the kids are sailing by themselves), cross the Atlantic using navigation equipment similar to that which Christopher Columbus had back in the 19th century. They are travel on an old Breton traditional sailing ship of 48 tons, the Karrek Ven, which was built in France at Douarnenez in 1943 and is frequently used by organizations and schools for the training of youth in search of the world and an active lifestyle.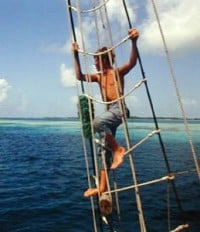 On their way, they stop at the Canary Islands, The West Indies, Venezuela and various other locations.  At each stop they conduct research on the historical voyage of the past by having conversations with local scholars, launching archeological expeditions into jungles, and explore volcanoes.
Western Lights is similar to the Charles-Hervé Gruyer series Fleur De Lampaul –  the aim of which is to educate children about the ties between man and nature, on the eve of the new millennium. By deciding to focus on the daily routine of the explorers, the film's director, Bernard Poggi, manages to keep the attention of young viewers who may be been bored otherwise (as it is often the case with many educational documentaries). The uniqueness of this film lies in how it manages to balance entertainment and education.
Western Lights features some astonishing panoramic shots and underwater photography. The film's editing is quite basic (but then again the film was released back in 1990), yet the overall quality of the documentary doesn't suffer from that.  On the negative side, as interesting as the story is, I found the film to be a bit lengthy with its over 120 minutes of footage.