"…Powerful pop songs blending Gavin DeGraw's moody melodies and James Blunt's sweet sensibilities. 14 year old Zach delivers."
It is almost unbelievable that few days ago I hadn't even heard of Zach Raizman. More so because his music seems to be in my favorite genre and I was literally blown away by the songs in his album A Mind To Be Thinkin' (released in Feburary 2007). It almost feels like I have been living on another planet as Zach has been around for quite a while and has a significant fan base.Zach has a lot of experience performing in a variety of musical stage productions such as "Oliver", "The Wizard of Oz" and  "The Lion King". It seems the stage experience is an invaluable step for the future development of the young performers – one off the top of my head as another example of that – the musician Sam Verlinden, who also performs in musicals such as "Oliver" and "Tommy".
Amid the hours it takes to prepare for school, theatre auditions and rehearsals, vocal lessons, and acting workshops, Zach still finds the drive to work on his own music on his own terms, performing at venues like 'The Fringe Fest', 'Red River Ex', 'Academy Coffee House' or 'McNally Robinson'. He also hand picked Juno Award Winning producer Brandon Friesen to help him craft his first full length CD – 'Mind To Be Thinkin'.  "I chose the title because, even though I'm 14, I want people to know that I make my own decisions when it comes to my career, that I can think for myself and don't necessarily have others doing that for me. You know… that I can think for myself", remarks Zach.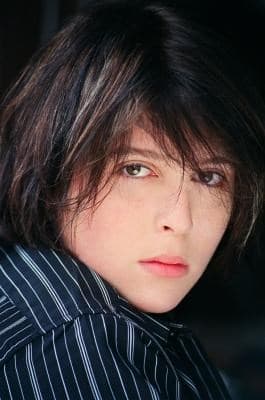 Zach's album, A Mind To Be Thinkin' , includes twelve songs which range from touching ballads to ones featuring up-beat tempos and lively vibes. The first song from his album, Fabulous, has a rocky sound with some well arranged vocals, while the song, Beautiful, will make you remember a loved one and is quite melodic and has cool echo effects to go with the well written lyrics. The song, Show, is to be classified more as pop than rock. The Power of One is a slow paced song  that I can describe with one word only – inspirational. Naturally my favorite songs from his album are the most lively ones: I Told You So and Breath – especially Breath, I just could not resist singing along when it plays .
Maybe you are a long term fan of Zach's music and this post looks totally out of date to you.  Or maybe you would want to add your own take on his album using the comments system below. Or maybe you just found out about Zach Raizman from this entry.  If the latter is the case, I envy you because you will experience the thrill associated with this discovery –  wonderful music you can listen for hours and hours.  Whatever the case, I hope you enjoyed my introducing you to his music.

Check out the Zach Raizman profile at LastFM His profile at BSCD and his official My Space account