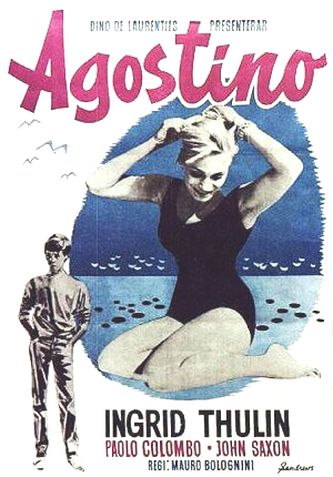 Movies are considered classic when they have passed the test of time. Such is the case with the Italian film Agostino based on the book first published in 1944- seventy years ago. To mark the anniversary of Moravia's masterpiece, Simon and Schuster published a special edition of the novel curated by Simone Casini and we are offering you a review of the 1962 film.
Some of the best films I know were the ones made in the 60's and 70's. Agostino, directed by Mauro Bolognini, is no exception. The film is based on the novel of the same name, written in 1945 by Alberto Moravia.
Set in Venice, the film's opening scene shows a  beautiful woman (Ingrid Thulin) and her young son (Paolo Colombo) on vacation.  Almost immediately, it becomes clear that the son and the mother are very close. Later in the film, this closeness helps us understand why Agostino, who is used to receiving his mother's undivided attention, feels betrayed when she decides to go out with one of the local gigolos. She is a wealthy and beautiful widow, which explains why the local men are pretty fond of her, despite spending almost all of her time with Agostino around.
The film contains a variety of nuances and subtle hints, compared with unmistakable symbolism.  From a blurred childhood vision, the film transforms itself into a pretty clear image of the harsher realities of adulthood. The Coming-of-Age experience for Agostino allows the viewer to observe his progressive detachment from the fabulous atmosphere of childhood and his confrontation with the real world — observing his moments of anger and confusion in the process of growing up.
That is why Agostino immediately takes on a vaguely morbid tinge. It is not the story of just any boy. It is the story of a boy predisposed to a certain kind of experience.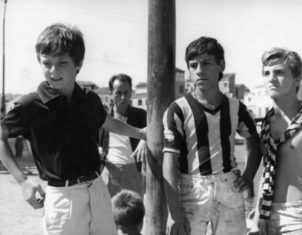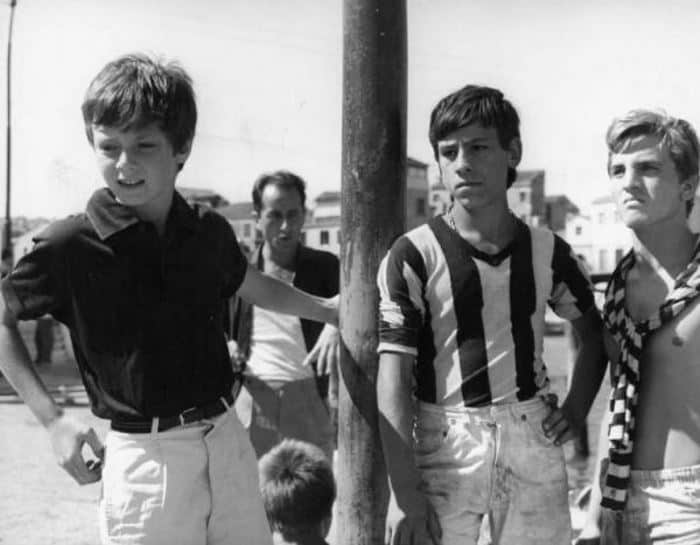 I was astonished by the acting performance of Paolo Colombo, whose facial expressions and attitude contributed significantly to the illustration of his character. The rest of the actors also did an excellent job in portraying their respective characters. In addition to that, the film displays excellent cinematography, which, despite being in black and white, is guaranteed to make quite an impression on its viewers.
I want to express my gratitude to CVMC for providing the DVD of the film Agostino. This review would not have been possible without their support.