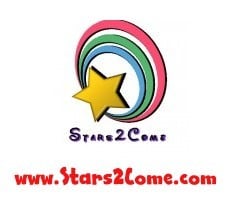 In my on-going quest to find sites, blogs, and forums that support young performers, I have met some extraordinary people such as Tommy from Stars2Come.com.  When I first met him, he had an idea of setting up a website about young singers and performers. Back then, he had a killer title Stars to Come and, as he began to work on his idea, I witnessed the development and growth of his site. Tommy never ceased to amaze me with his devotion and desire to make Stars2Come.com a family friendly website having as its core reason for existence to support talented boys and girls on their way to stardom.  Almost a year later, Stars2Come has received recognition, both online and offline, and the Stars2Come magazine began to take shape just as Tommy envisioned it when it was just a project. Tommy has conducted many interviews with young talent that have appeared on his site and I am honored that he agreed to be interviewed himself for www.theskykid.com

Skykid: I remember the enthusiasm with which you spoke about establishing a new website focused on musicians from all over the world. But for our listeners, can you tell us when it all started and what you have achieved since then?
Tommy: Well, it all started after writing a few articles for you. Probably the biggest thing was that I had met Jordan Jansen quite sometime before, and he later came out with a song he wrote called  I Wish, which was a very touching song for someone so young.  After that, I began finding other young talents like him from watching various talent shows such as America`s Got Talent and Britain`s Got Talent and searching for more information on them. So, I decided that I would like to help in some way. The idea was to try to find, from sites like YouTube, as many young artists who I felt were really good, and put them into one location. By doing that, I felt that it would make it easier for people like producers to find them.
I do have people from all around the world, both girls and boys, featured on the site — about 70 artists in all. I have a large volume of people coming to me from different places. Unlike your site or Rivenmaster`s, to be different I added girls, in order for people to have variety. I think because the three sites are different, it will be of bigger benefit to the kids. Whichever of the sites someone visits, they will find different artists, as the sites contain very few that are the same. I post three to four new artists a week, plus updating information on artists already existing on the site.
Skykid: How do you pick the young singers you'll write about? Do you approach their parents, management, the singers themselves?  Or do they approach you?
Tommy: At first, I spent many hours searching YouTube to find the ones I thought were the best. When I started, I would contact them through YouTube, usually asking permission from the parents to write about the kids. But most of the time now, I speak to the kids themselves. I find it hard to write about someone when I have not spoken with him or her.  I like to know who they are, as a person as much as an artist. Most people now come to me through their parents or a manager. But either way, most always I speak to the kids once I have permission. Now I also have two TV shows that send me young artists, a talent agent, among others, with a couple screening them prior to sending them to me.
Skykid: What is the most rewarding aspect of maintaining a site such as Stars2Come.com?
Tommy: It has to be the kids and the parent's reaction after the articles are posted. They are always very happy and flattered that someone took the time to write about them. For a lot of these people, it is the first time anyone has written anything on them. So that would be the reward.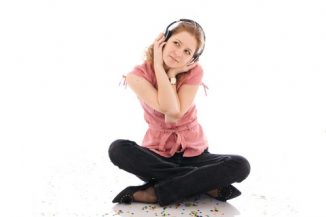 Skykid: What kind of audience would you most like to reach with your blog?
Tommy:  I hope it reaches all age groups , but I think it would benefit the kids very well to see what others their age or a little older have been achieving in order to help them  keep the dream alive in themselves. The ultimate goal would be to have producers and writers from all parts of the entertainment field be  regulars at the site because, after all, that was my intention — to help get these kids noticed. I'm happy to report that some of that is happening.  There have been a few producers who have come forward and I would like very much to work with them to find what they are looking for  — for either music or film.
Skykid: Talk about the physical act of your writing process. Bloggers don't have the luxury of time when they compose, so your process is a lot different than, say, someone who writes only for print. Do you outline, or just start writing?
Tommy: You're right. I have very little time. I rarely know what I am going to write until I start. Some of the articles I do, the ones that are special to me in some way, many times I will figure out the article in my head while at work. It's not always the same. Sometimes it just depends on the information that I receive and sometimes the information can be very touching or very impressive in some way. Or the artist may have a certain song that I like real well, and my emphasis will be working towards introducing the song.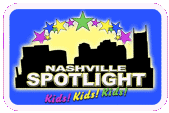 Skykid:  You have been doing frequent trips to Nashville this year. What kind of events have you been attending there?
Tommy:  Well, I've been doing several different things there. One is that I have an open invitation to attend the Nashville Spotlight TV showcases. I am a good friend of the producer of that show, so I go film a few artists each time plus write articles on them. The producer has turned over all the kids to me to write about.  So when I go, I meet with a few kids and their parents and get things set up for the articles. I have already posted a few.
But I don't go only for writing. I also have a couple of friends there.  Back in August, I met a little girl at one of the competitions that I cover here in Kentucky, which is connected to Nashville as well.  I went to Nashville in early September. When I went, I found out one of my friends was in town. The little girl that I had met before had really clicked with me as someone special.  So, when I discovered my friend was in town, I called the girl's mom and set up a surprise meeting with my friend and I introduced them. When the girl found who my friend was, she was so happy!  Since then, my friend has things lined up for this girl to be on a national TV show.  So a lot of good things are fixing to happen with her. I have also introduced another young boy to my friend and, starting after the first of the year, my friend will begin recording the boy's original songs to promote him. Many a big name artist has recorded at the studio where this will take place and my friend has a very well known band that is going to back the boy up when he records.
So this is what I've been doing a lot in Nashville. I've been taking things to a new level and helping a few young artists and this is why it is so rewarding — just to see the smiles on their faces when this happens.  I wish there was a way for me to do this for a living, as it is the most awesome feeling that I have ever known.  I believe fate had a lot to do with that little girl's case — everyone being in the right place at the right time.
I also now help recruit for Nashville Spotlight and I have been talking with a few kids hoping to get them started next year.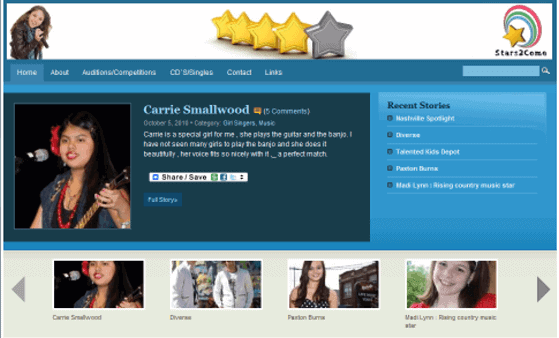 Skykid: What vision do you have for your site?  What would you like it to become in 4 or 5 years time?
Tommy:  You and I have talked about it becoming a magazine. As far as Nashville is concerned, they already call it the stars2come magazine.  I hope it will at least double in size and in readership. The readers are the key to getting these kids noticed.
Skykid: Would you share with us the names of some of the young artists you've helped become established in the music industry?
Tommy: The only name I can give is of the little girl — Abby Ekas. She is being prepared for a movie and looking at a new TV show. Sorry I can not give more details. The name of the boy, however, I will have to wait on until a later time.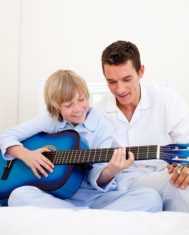 Skykid: Your blog is music oriented, so what music plays most frequently on your stereo, computer or mp3 player?
Tommy:  Well in the car I listen to country music. At home, I listen to many different young artists.
Skykid: I am sure that many people like your blog and want to contribute to its success. How can one support stars2come?
Tommy: The best thing is to just keep visiting and supporting these young artists. Comments are always the best. Every young person and their parents read these and it truly does mean a lot to them.
Skykid:  Is there anything you would like to add ?
Tommy: I would like to say something, on behalf of producers, be they music or film producers. I know there are a lot of kids who will read and hear this. Please —  when an opportunity comes to work with a producer, please keep in mind that they are people too. Make sure to be respectful and considerate, as these people truly do want to help. The reason I bring this up is I once introduced a young artist to a producer.  The producer was so amazed by this young person's music and was making some special arrangments and called and talked with the parents. The parents changed like flipping a light switch and became rude and demanding which turned the producer off. This young artist lost a great opportunity as a result.  So my advice is — just because someone is willing to work with you does not mean that you are automatically a star or that you should demand anything. The producers know what they are doing. Allow them to do so. So please give them the same respect that you would want someone to give you. To be contacted by a producer is very exciting but please remain who you are….