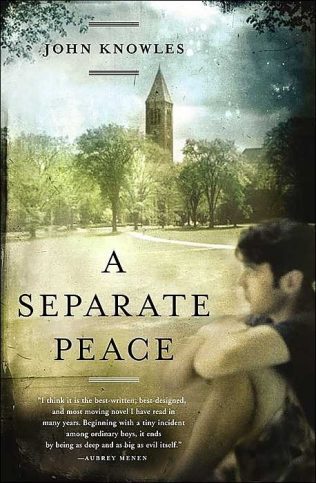 Boys becoming men is an enduring theme in fiction. It's difficult to find anyone who didn't read at least one of the two best-known (and best) examples of the genre—John Knowles's A Separate Peace and J. D. Salinger's The Catcher in the Rye—in high school or college (and sometimes in both). Coming-of-age novels describe a search for understanding, not only of oneself, but also of the often mysterious, contradictory, and sometimes frightening adult world. They help readers reflect on their own experiences and offer a (sometimes minimal) consolation that one's feelings are not unique. Although many coming-of-age novels are, perforce, autobiographical in nature and earnest in tone (often overly so), many are filled with vivid characters and fresh insights.
Cormac McCarthy's novels are usually far too violent for me, but I found All the Pretty Horses difficult to put down. This gorgeously written contemporary classic, set in the late 1940s, is the story of John Grady Cole who, along with a friend, leaves his Texas home in search of adventure in Mexico, where he encounters experiences that turn him, unwillingly, into a man.
In Testing the Current by William McPherson, Tommy McAllister grows up awfully quickly during his ninth year, when he becomes aware of the inconsistencies and outright lies in the lives of his parents and their friends.
As an adult, Anton Steenwijk tries to come to terms with the 1945 murder near his childhood home of a Nazi collaborator, and the subsequent brutal retaliation suffered by his family, in Harry Mulisch's The Assault.
Alan Brown lays out a complicated childhood and difficult coming-of-age for his protagonist, Toshi, in Audrey Hepburn's Neck. Toshi's belated discovery of his mother's awful past in war-torn Japan leads him finally to understand and, perhaps, forgive her for deserting him and his father.
In Isaac and His Devils by Fernanda Eberstadt, young genius Isaac Hooker moves slowly toward adulthood, trying to balance the competing visions for his future of his overbearing mother and his passive father.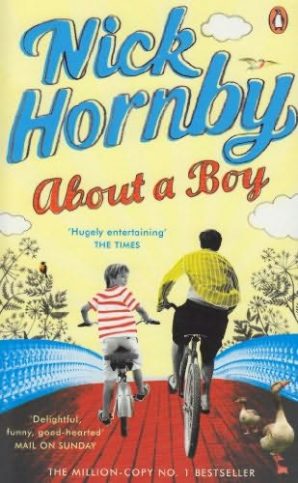 In Nick Hornby's lighthearted About a Boy, thirty-something, rich, selfish, and very hip Will Freeman finally grows up only after becoming involved in the lives of Fiona and Marcus, Fiona's twelve-year-old son, who is solidly square and very unhappy.
Set in 1970s Birmingham, England, Jonathan Coe's The Rotters' Club explores the pangs and pains of adolescence through the experiences of Ben Trotter and his friends, which include unrequited love, faltering attempts to start a rock band, and subversion of the school newspaper.
To find out more about coming of age books check out this related category. If you have a comments or suggestions for other books we should review don`t hesitate to use the comments box below or the contact us form. Don't forget to check the the Top 5 Coming of Age Books for Girls article as well as participate in the discusion there as well.
Nota Bene : This article is reprint from the original article published at a wiki blog called "Book Lust-A Community for People Who Love Books with Nancy Pearl". Because the original article is no longer available online, we decided to reprint it for the benefit of all people who are fond of coming of age stories and literature. We do not claim ownership of the text published above and are acting purely as a mediator in preserving the wonderful research done by Nancy Pearl and her readers.