We are in the middle of 2013 and it's time to think of films belonging to the Coming-of-Age genre that have already been or will be released in the current year. The quality of any film is rarely affected by the year in which it's released.  That's why on TheSKyKid.com both new releases and classics are reviewed.  Yet it is it's always interesting to know what is in the works …
The Weight of Elephants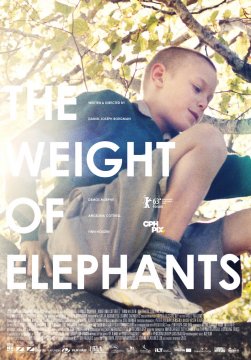 Directed by the Daniel Joseph Borgman, this film (a co-production between New Zealand, Denmark and Sweden) already had its debut at the Berlinale Film Festival. Its story emphasizes the loneliness and isolation perceived from the view point of an 11-year-old boy named Adrian (played by Demos Murphy). Its extended synopsis as published on Berlinale's web site includes a sentence that by itself was enough to spark my interest:
"…universal story for adults and those who have never wanted to grow up…"
The Weight of Elephants International Trailer 
Run Bhoomi Champs Don't Cry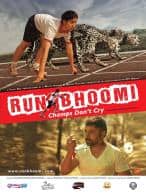 Run Bhoomi Champs Don't Cry is one of the many Coming-of-Age films from India to be released in 2013.  The sports oriented film tells the story of a 15-year-old girl who is devoted to winning a 16 km cross-country race … at any cost. Along the way, she has to overcome many obstacles, learn to believe in herself and inspire others.  The plot seems akin to that of the 2004 Canadian drama Saint Ralph,  but a girl in the lead role and the fact that the film is a Bollywood production (expect a great soundtrack) hints of a unique approach to the classic motivational Coming-of-Age film. On its official web site,  the promoters of the movie promise that  its viewers will be "totally riveted with a subliminal 'CAN DO' message for children, and how patience & perseverance can overcome  mountains."
Run Bhoomi Champs Don't Cry Trailer
http://youtu.be/69I6Jkb5ePw
Spaz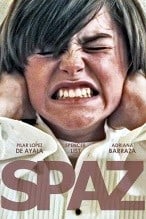 One of the greatest benefits of following the new releases in the Coming-of-Age genre is the discovery of newcomers among the young actors chosen to play the lead roles. Yet I will admit that seeing the name of Spencer List (who previously starred in the funny 2011 comedy-drama Bringing up Bobby) is what made me interested in this film; that and the implied controversy about the film's plot (judging from the trailer and the synopsis). Take a look:
"Oliver Nicholas, thirteen years old, is well-poised to enter the precocious teenage world of first-sex, vodka and possible-love in New York City."  
Spaz Trailer
Tom Sawyer & Huckleberry Finn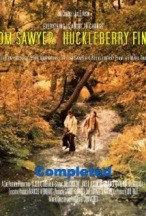 Based on the classic characters of Mark Twain, this newest film about life on the Mississippi from an earlier time period is an adaptation of Carl May's novel Tom Sawyer & Huckleberry Finn and is one of the most expected films of the year. When it comes to a Coming-of-Age narrative, it doesn't get much better than the story of Tom and Huck – and I do envy youngsters who will discover their story for the very first time. The stars of this production are Joel Courtney and Jake T. Austin. With a story done as often as this one,  I'm sure many will compare this film with one (or more) of the previous adaptations. I know I will do that with several German versions. I'll be curious to see how well this new release fares in comparison.  I may be a bit biased since this adaptation was filmed in Bulgaria, which has been frequently chosen as a filming destination by directors in the past few years.
Tom Sawyer & Huckleberry Finn – Trailer
The Golden Cage (La Jaula de Oro)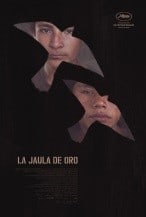 Probably the most well-known Coming-of-Age film from Mexico is Y Tu Mamá También. Director Diego Quemada-Diez has a chance to change that with his poignant drama The Golden Cage (La Jaula de Oro). The story focuses on three teenagers who attempt to illegally cross the Mexican-American border in pursuit of a better future for themselves. Having some first-hand experience with immigration, I hope this film will succeed in telling the true story, for the grass is not always greener on the other side! Like in Y Tu Mamá También, the lead characters in The Golden Cage are two boys and a girl.
The Golden Cage (La Jaula de Oro) Trailer
Matei Copil Miner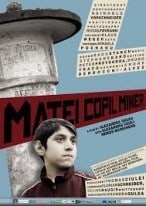 Matei Child Miner (Matei Copil Miner), by the Romanian director Alexandra Gulea, has a classical Coming-of-Age structure – overcoming hardships to become the person one ought to be,  but often at the price of  innocence. Some people prefer not to watch overly dramatic, realistic productions about hard childhoods, claiming that life is hard enough as it is without getting further depressed by watching a film. Yet it's usually from that kind of film that one can learn a lot of things about oneself. I urge you to checkout the director's statement published on the Festivalscope website .
Matei Copil Miner Trailer
These are just few of the many films with a Coming-of-Age narrative that are to be released in 2013. Some of them could potentially be nominated in the next issue of the Coming-of-Age Movie Awards, which TheSkyKid.com presents on an annual basis. Other 2013 titles in the genre include:
Das kleine Gespens
Kopfüber
The Way Out
Kule kidz gråter ikke
De tøffeste gutta
Antboy
You can find all of them by exploring the Ultimate Coming of Age Movie List that TheSkyKid.com maintains on IMDB.